American hamburger and fast food restaurant chain McDonald's launched a one-day campaign for three new sandwiches that were given with a surprising meal-assisting tool called Frork on 5th May. It is basically a tool for customers to scoop up every dropped bit of company's signature burgers Pico Guacamole, Sweet BBQ Bacon or Maple Bacon Dijon. Its wobbly design allows users to insert French fries to function as prongs of a fork, but in this case, you can even eat the prongs.
The Frork is pretty easy-to-use. You just need to pinch it, stuff the opening with two or three French fries and use it to pick up fallen topping droppings from burgers as well as fallen condiments. At first sight, it looks more like kids' toy, but it can be a useful tool to eat every single bit of your burger and French fries. The tiny tool is made of silicon and has a McDonald's logo on its front.
As it is a fork made of French fries, you might get problems while picking up the droppings, but the company also touts that it works in most cases. Frork is a fun product and if the company brings it to market again, it might sell like a hot cake.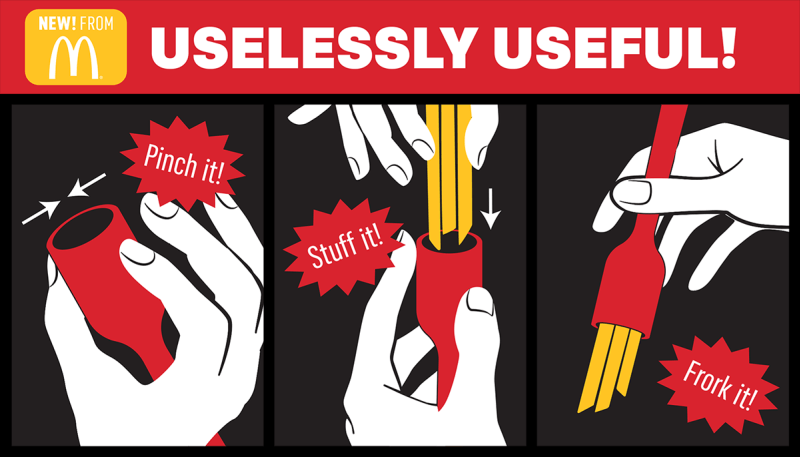 Via: Blog.PalmBeachPost