It seems McDonald's is all set for the holiday season. To mark its 45th anniversary in Japan, the fast-food chain has come up with all-new Halloween Choco Potato for treat-o-treaters who enjoy pumpkin-flavored fries and other food items. What could be the better way to get in a holiday spirit?
Bringing back the concept of chips and chocolate, the fries come in a box decorated with cute Halloween images, including a bright orange pumpkin and a witch on a broomstick. If that's not enough to get you into Halloween mood, the fries are served with chocolate and pumpkin sauces in a large plastic snap pack sachet.
On squeezing the pack, two different flavored sauces drizzle out together, creating even dark brown and bright orange ripples on the fries. While adding these sauces, one could smell the sweet aroma of chocolate and spices at the same time.
The delicious treat offers a unique combination of a bold appearance along with a mix of surprising flavors. Did we mention it is just a limited-edition release for Halloween? Retailing for 330 yen (approx. US $3.28) each, you can taste these new fries until Halloween. So, if you happen to be in Japan, don't forget to taste Halloween Choco Potato fries.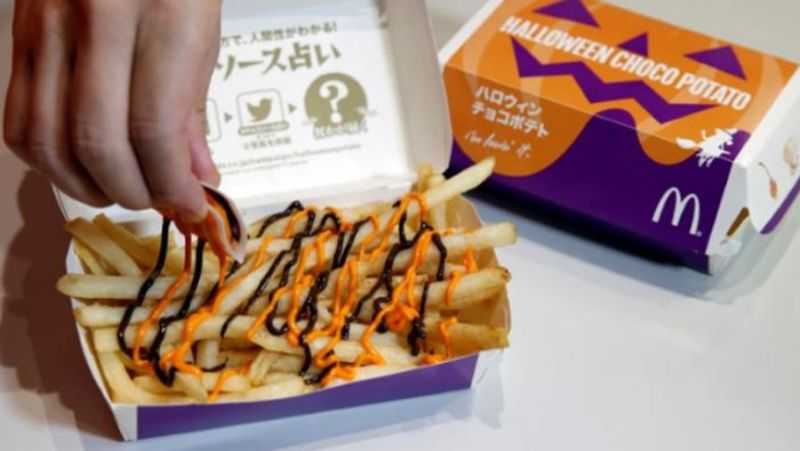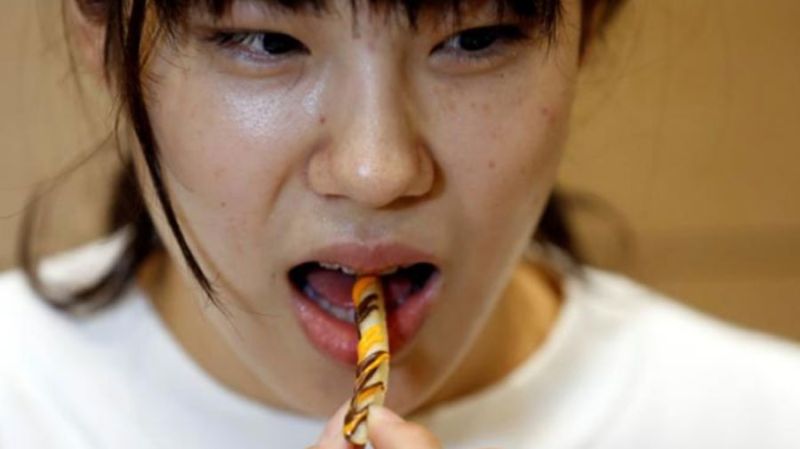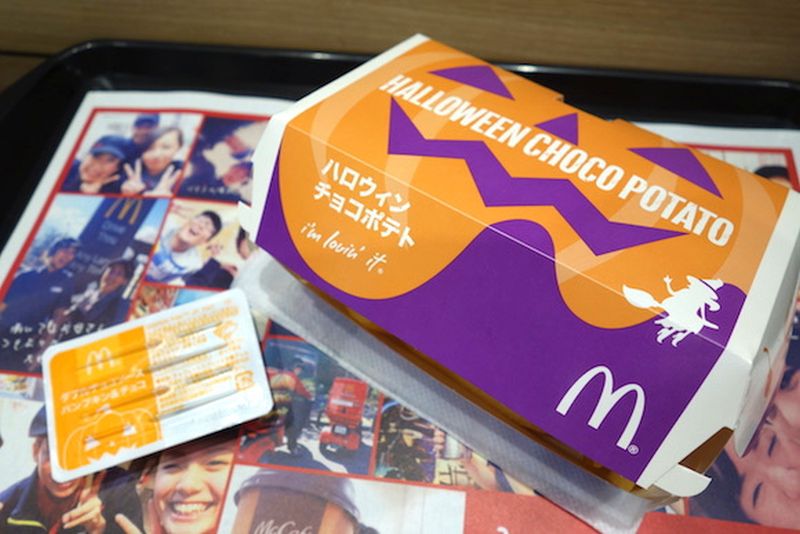 Via: Reuters