If you simply love fast food, then McDonald's must be one of your favorite restaurants. Why not? The fast food chain offers various mouth-watering meals and also highway drive-through option to provide best possible services to consumers. Not only that, but McDonald's also doesn't mind changing its layout and services as per the requirements of the customers from a particular region.
This can be clearly noticed with its most bizarre and interesting Ski-thru Restaurant at the popular resort of Lindvallen in Sweden. Instead of its well-known drive-thru option, here the skiers can ski right up to a McDonald's counter, order their food and then ski off. So after a hard morning's shredding, you can slide up to the counter and order Swedish cheese sandwich, hamburger or McFlurry; that too without even taking off your skis. So cool, right?
McDonald's Ski-Thru Restaurant, also known as McSki, is the world's first and only ski-in, ski-out restaurant. This restaurant has actually been opened since the mid 1990s and contains indoor seating for about 140 people. It's indeed a great option for skiers to beat carb comas with their favorite fast food, even in the coldest mountain region.
McDonald's always wants to provide unique restaurant experiences to its customers, and with this extraordinary diner the company is proudly proving it and making customers happy for more than a decade now. However, there's no word on if McDonald's would plan to expand 'McSki' to resorts stateside.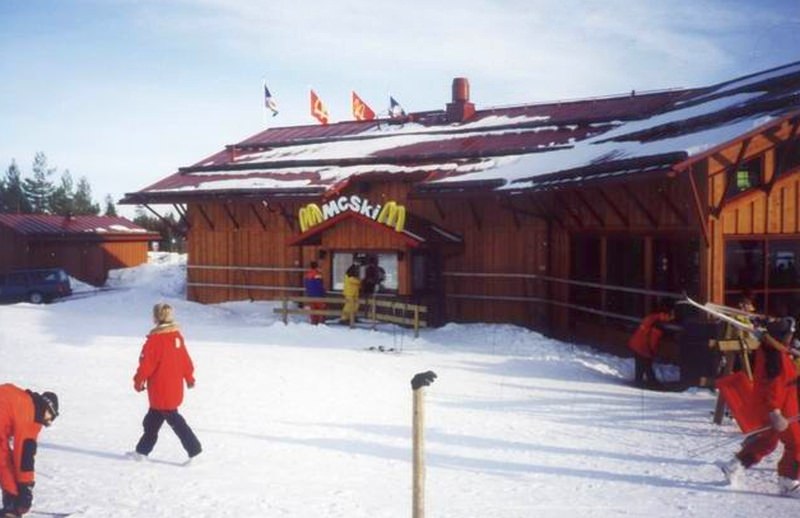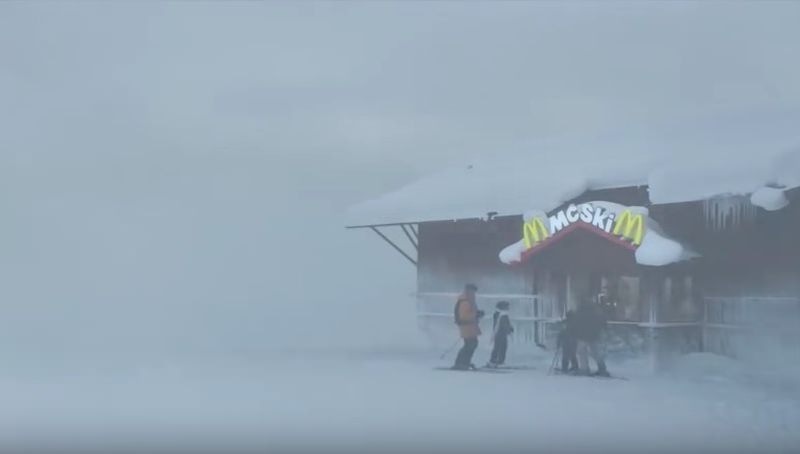 Via: MessyNessy