Eating your favorite fast food always get messy- no matter you're having it in the car, at your desk, or while sitting somewhere outside. To make on-the-go eating more convenient, McDonald's Hungary and ad agency DDB Budapest have teamed up to create innovative takeout paper bag called BagTray that also doubles as a serving tray.
On pulling a tearaway perforated strip of paper near the bottom of the bag, the serving tray gets detached from the upper bag. The detachable tray is made from reinforced cardboard and efficient enough to keep your meal organized, while eating.
This serving paper plate can hold even large meals without collapsing or tearing down. Moreover, it can protect your eating surface from inevitable grease stains. So you can eat anywhere from your desk to your lap without worrying about greasy marks, except your fingers.
Sadly, there is no word on its availability in U.S. for now. Hopefully, McDonald's takeout bag will be launched soon to make junk food enthusiasts worry-free about their food clutter.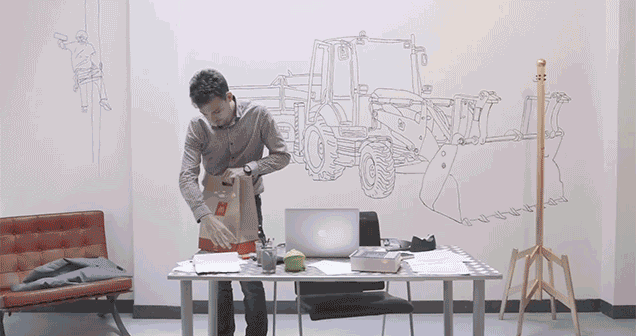 Via: Gizmodo