MDF Italia will be showcasing the new denim version of its popular Neil chair at Salone del Mobile 2022. Designed by Jean Marie Massaud, it has been created in collaboration with Jacob Cohën. Clean lines, versatility, and structural simplicity are the core essence of the denim chair which lives to the company's long-time directives.
Frederik Billiau, CEO of MDF Italia explained, "We have always been drawn to the idea of working with this type of fabric, and being able to do so alongside a company with such in-depth know-how as Jacob Cohën, which shares our passion for design, research and attention to detail, proved key to the final success of the product."
The Neil chair in its new avatar tries to make denim a part of our daily use furniture. There have been a few attempts of denim furniture – from Levi's included – in the past. The Neil Denim chair is in its own league as it thrives on the robustness of a glossy metal base and has seating and backrest made from durable denim.
This nice combination of metal and fabric doesn't fail to enhance the overall appeal we have come to relate with the original Neil chair.
Also Read: LAGO to Exhibit Air Soft Sofa with Freestanding Backrests at Milan Furniture Fair
The Jacob Cohën and MDF Italia collaboration seeks to use high-quality raw materials and also take care of sustainability. This led them to create a disassemblable chair made from 100-percent recyclable materials. Neil Denim chair is distinguished by the use of innovative materials and its versatile form that can be adapted in many ways.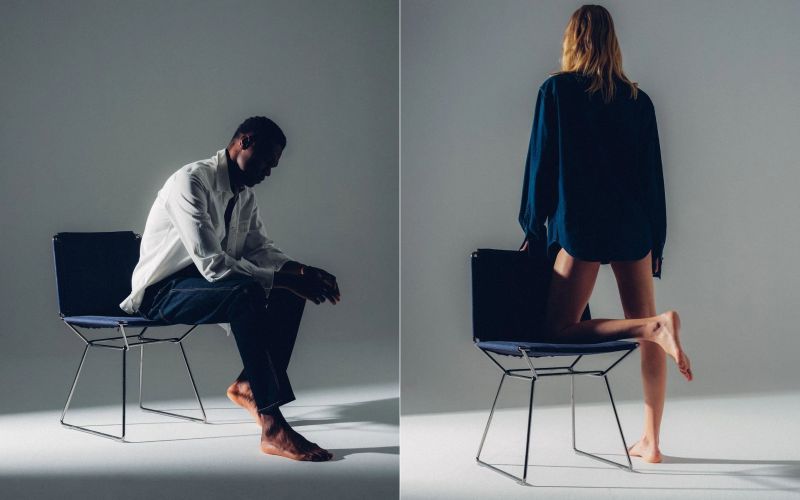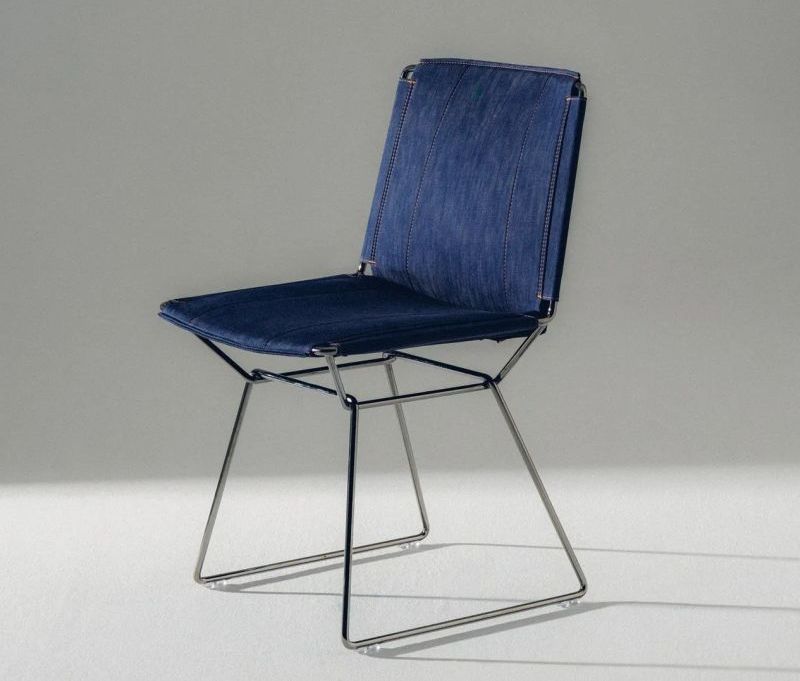 Via: Archiproducts