If you've ever played the popular Meccano– model construction game, then you must be aware how intriguing it is to turn a single set into different shapes you desire. Now the all-new Giacolù lamp has come up with the same gaming instinct in form of a shape-changing lighting fixture.
Designed by Italian graphic designer Delineodesign Giampaolo Allocco for Italy-based lighting company Zava, the lamp (named after the designer) can change its layout to embrace your variety of moods and traits.
The highlighting feature about this minimalist lamp is that it not only morphs into different lighting fixture designs, but also into fully-functional furniture units. For instance, it can be redesigned into distinct units such as arm lamp, table, table lamp and lectern.
So, isn't it great to see how one single unit can serve different purposes for you? It is comprised of several wood components, screws and metal bolts, and of course a light source i.e. 12 volts LED that to the fixture through a magnet. The various detachable components can be assembled/ disassembled as per your desired, without any limitation to your imagination.
It will certainly be a fun as well as useful addition into any home. This imaginative lamp design has shown the world the even inanimate objects can have various personalities like humans. Due to its extraordinary concept of multiple usages, the minimal lamp has been recently showcased at Euroluce 2015.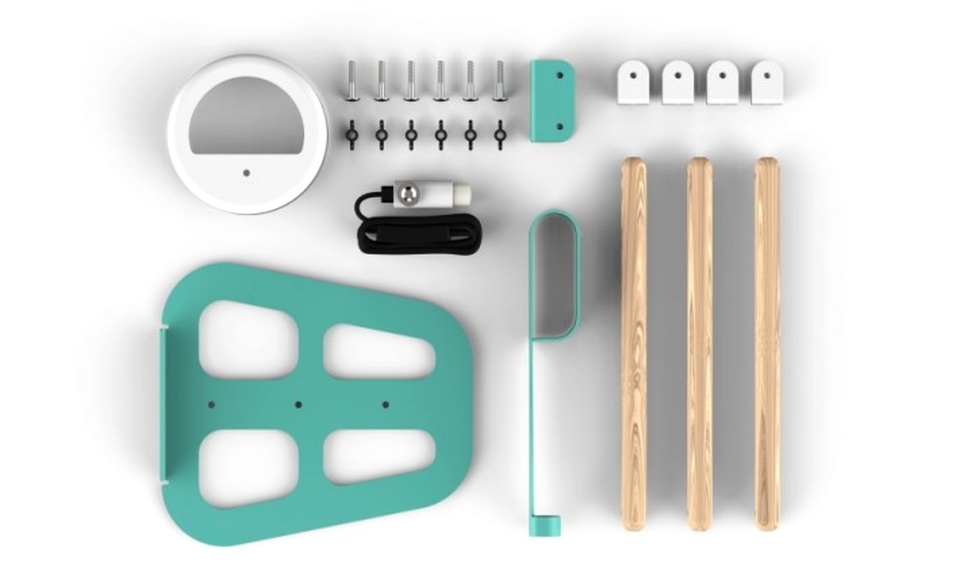 Via: SDM