MeliBio, a startup co-founded by Aaron Schaller and Darko Mandich, has taken up the task to make real plant-based honey without bees. It is working on a proprietary technology based on synthetic biology, plant science, and precision fermentation to produce honey.
The startup is using microorganisms that build initial blocks of honey, similar to how honeybees collect nectar from flowers and convert it into blocks of honey. This synthetic honey is expected to be just like the real honey in taste, texture, and in every molecule.
The California-based MeliBio has recently raised $850,000 in pre-seed round funding. The company, which depicts potential, intends to initially supply its plant-based honey as an ingredient to food supply companies.
As per its press release, MeliBio is trying to help save 20,000 wild and native bee species that are essential to Earth's flora and fauna. The Global honey market is valued at $9 billion, and it's notable that the industry relies completely upon honeybees for the production of its main ingredient. As a result, the industry is facing sustainability issues and is generating a negative impact on bee biodiversity.
Also Read: Self-Extracting Beehive Dispenses Honey Without Disturbing Bees
MeliBio will soft launch its first product by the end of this year. This will be done to fulfill the orders that the company has received during its participation in the 'Big Idea Ventures' accelerators program.
MeliBio is expecting to roll out its honey for the commercial market by the first half of 2022. It is also in talks with several potential partners from several countries.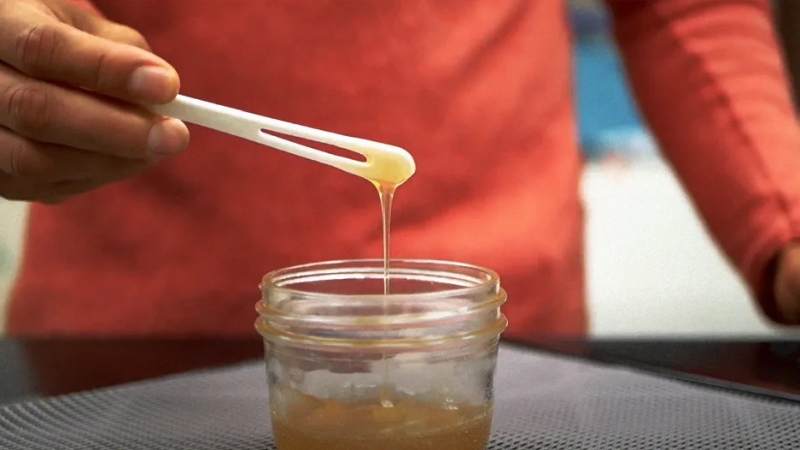 Via: MeliBio