This building structure seems like a big cake adorned with whipped cream, ice-cream, berries and little syrup. But wait! Don't be mistaken by its looks, as it's 'not' a bakery shop. In fact it's a public toilet in shape of giant dessert.
As part of, Oita Toilennale 2015, a public art festival devoted to public toilets, artists Minako Nishiyama, Mika Kasahara and Yuma Haruna have created a unique space to relieve yourself. Entitled as Melting Dream, the ice cream-like toilet is created keeping nature's call as central theme. Besides its fancy candy store appearance, the structure also includes certain dark premonitions.
Accroding to Nishiyama, the project has been inspired by the Fukishima nuclear accident that occurred 4 years ago. With this eye-catching design, the artists actually want to represent that beneath a sweet structure, Japan is beginning to crumble or melt down. Nishiyama worries that people are living their lives as if nothing happened even after such huge loss. It's truly an unlikely, but effective way to make people aware about a past incident that might occur in future as well.
Coming back to its brighter side, the public toilet is in the street connected to a park, offering unexpected wash-up space to the users. No one would have ever imagined a toilet in such fancy form. However, you can visit this dessert-shaped toilet as well as the Toilennale 2015 till September 23. This is where you want to relieve yourself. Or pig out. Or both! Do try to visit the art festival dedicated to toilets, if you're planning a trip to Japan before the aforementioned date.
As for now, you may check out the images given below to see how a delectable toilet looks.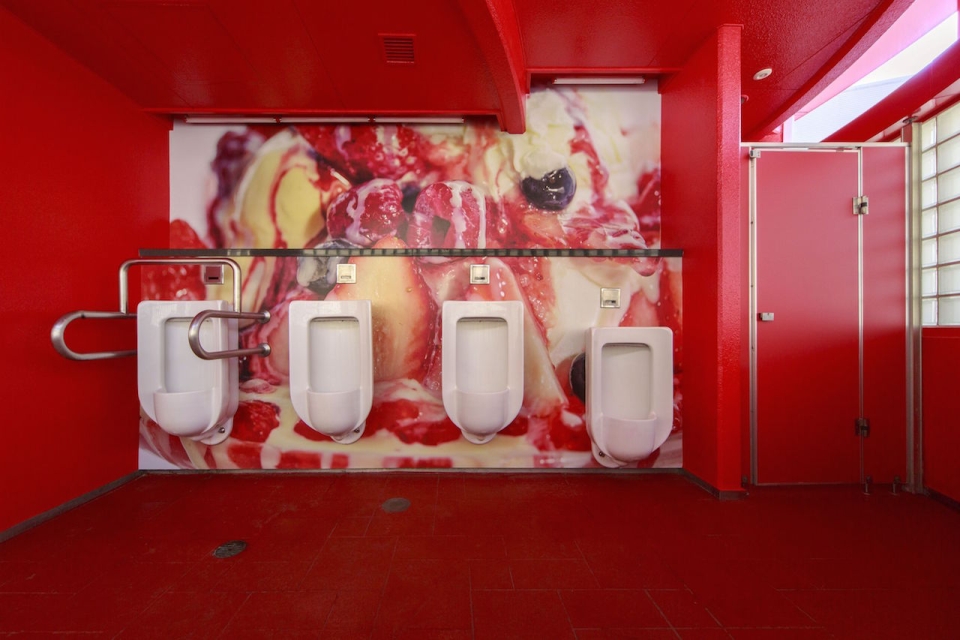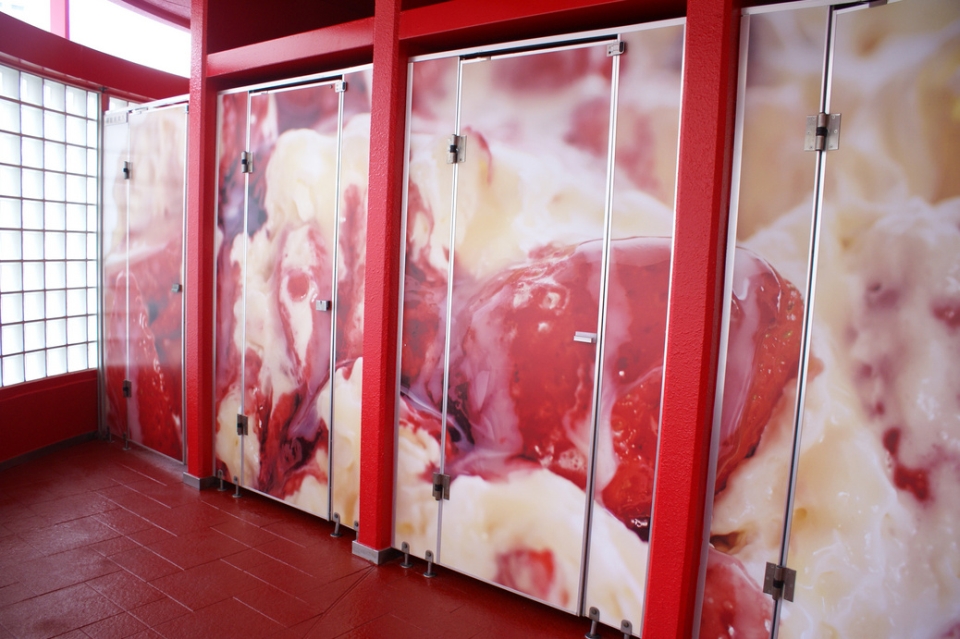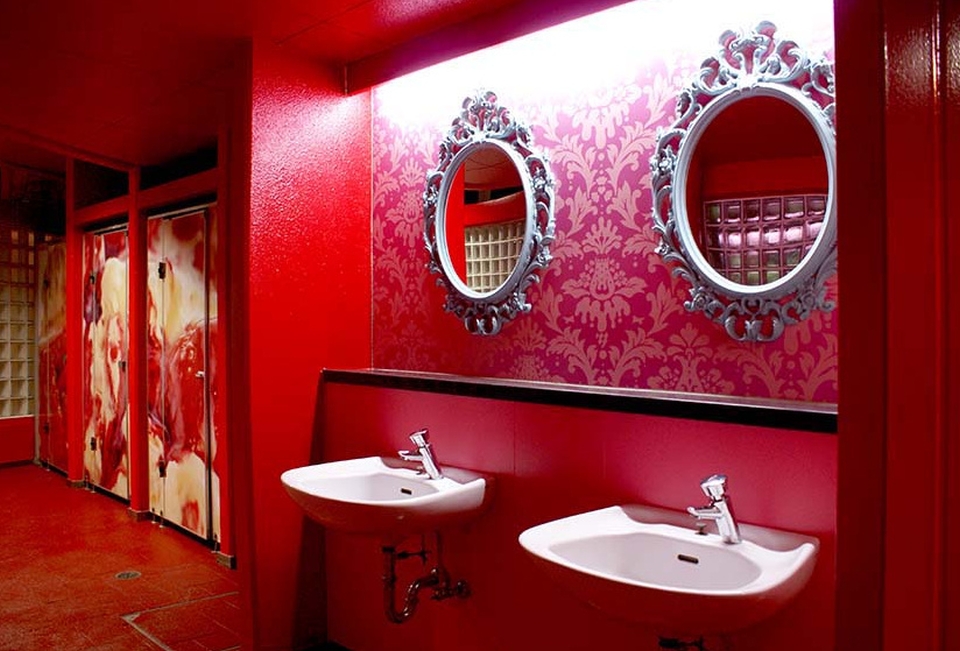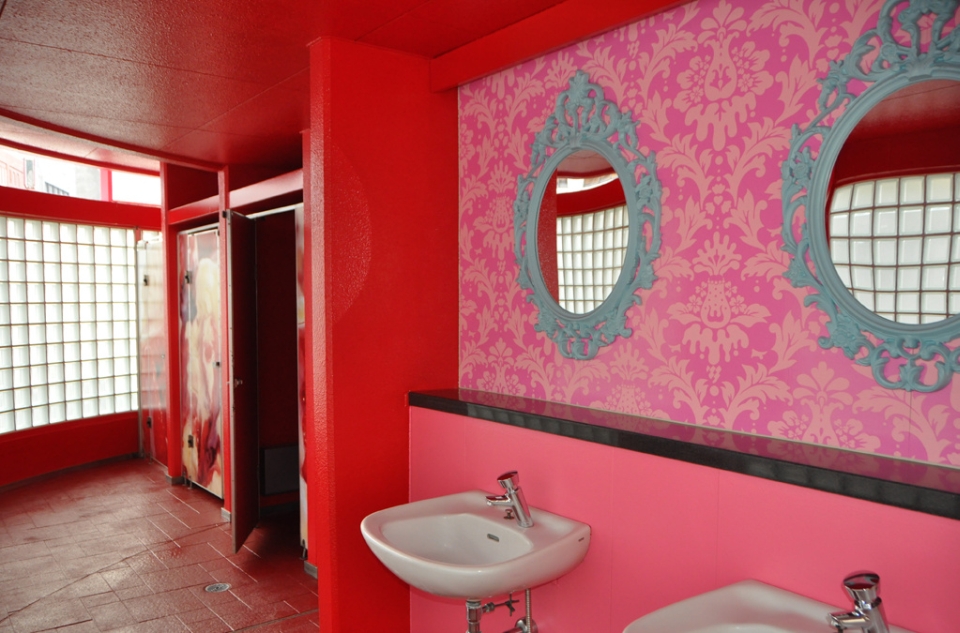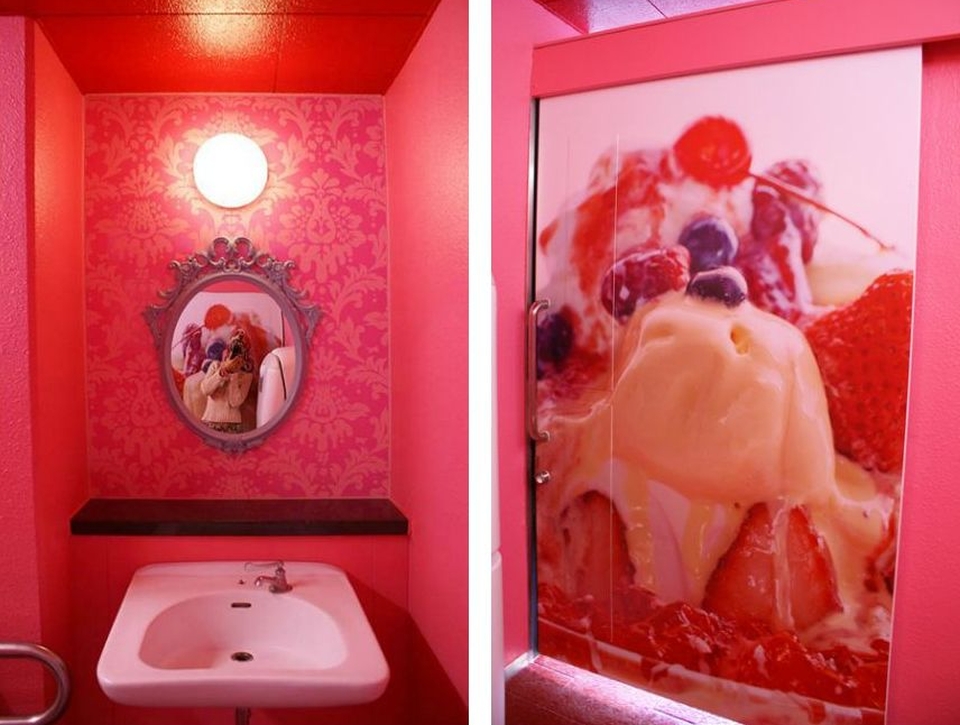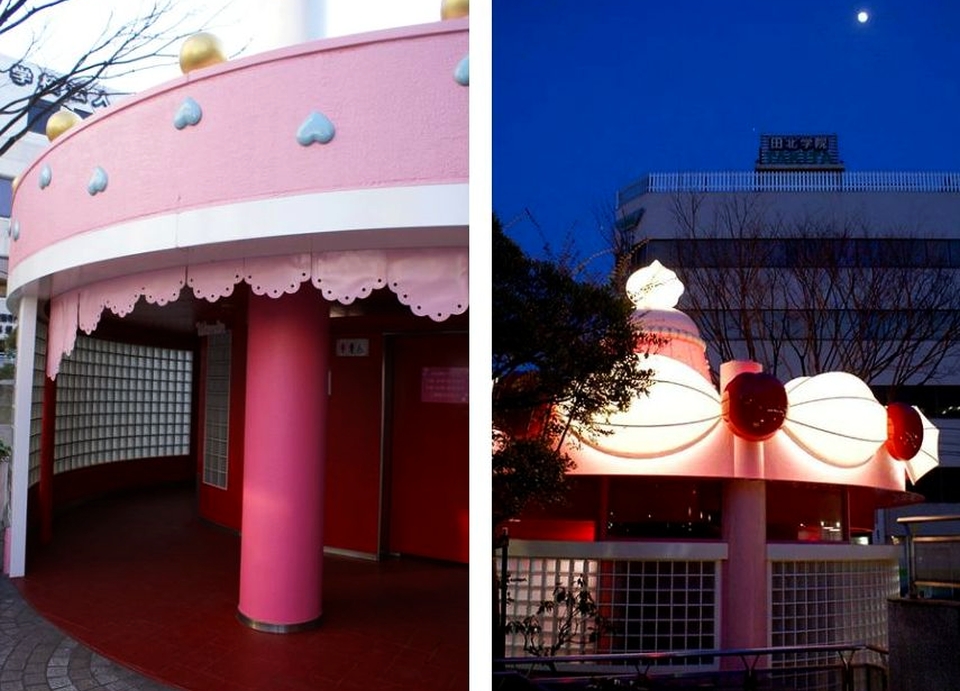 Via: Spoon&Tamago