Meow café by E Studio, in Guangzhou, China, is a cat-themed café which is home to 50 lovely cats. Located around the Butterfield & Swire's Godowns & Wharf, this café is transformed from a red-wall warehouse which was built in the '90s. This brilliantly designed structure not only houses cats but cat lovers are always welcome to have parties and enjoy meals along with their furry friends.
This café was designed with the concept of sharing space with both people and cats. But it was challenging to maintain the balance between the space for both. All the scales and designs are cat-themed and the natural elements of forest are introduced in a very offbeat manner.
The structure is blended with tree house like features. Instead of demonstrating a real forest, the designers embedded creative characteristics in the place to connect different spaces. The use of stainless steel board on the wall – which mimics the water rippling effects of a river, the use of pinewood and the setting of dining area imitating the flow of a forest stream are very appealing to the cats and humans alike.
Also Read: Best Pet Furniture for Your Pal
The whole café has been designed with habits of cats in mind. The terrace-like structure in the middle of the first floor is designed in a cat's shape. This platform is used for sitting and holding public activities. The ups and downs of the construction keep in touch with the users' different tastes and natural behavior.
A great focus has been on developing special attributes which the kitties in-house can enjoy. The upper level of the structure contains treehouse-like features where the fascinating pitched ceiling catches the attention of everyone. This area is meant to be used to enjoy the view downstairs, sip on a hot cup of coffee or one could simply play with the felines.
Also Read: You can Take Your Puppy to This Pet-Friendly Luxury Hotel in Dubai
On the second floor, different dining spaces are arranged, where customers get comfortable and enjoy freely under the water rippling effects generated by the stainless-steel sheets. The unconventional, unusual setting of this café is a unique experience for everyone who enters here.
Of course, it was designed with a thought of having cats and cat-lovers in a public space enjoying each other's company. But there are other advantages to this café. Being with animals has proven to be a stress buster. This innovative and oddly designed cafe welcomes all, so make sure you visit it on your next trip to China.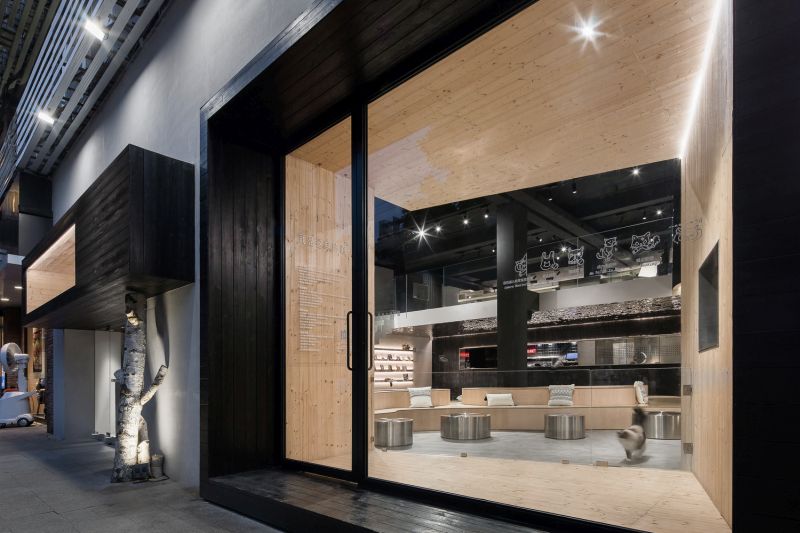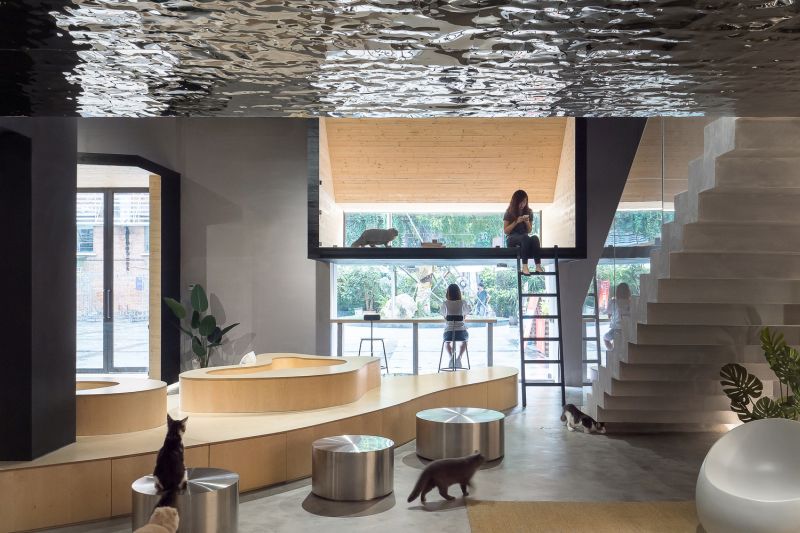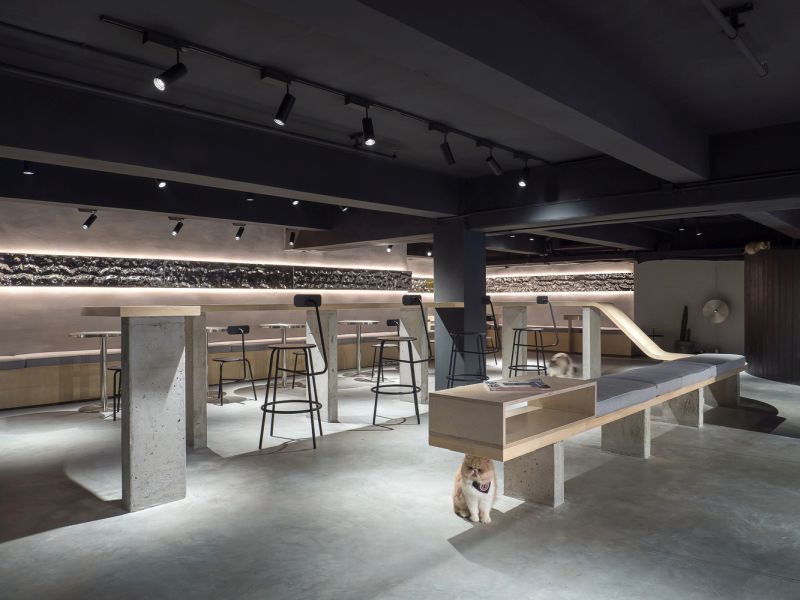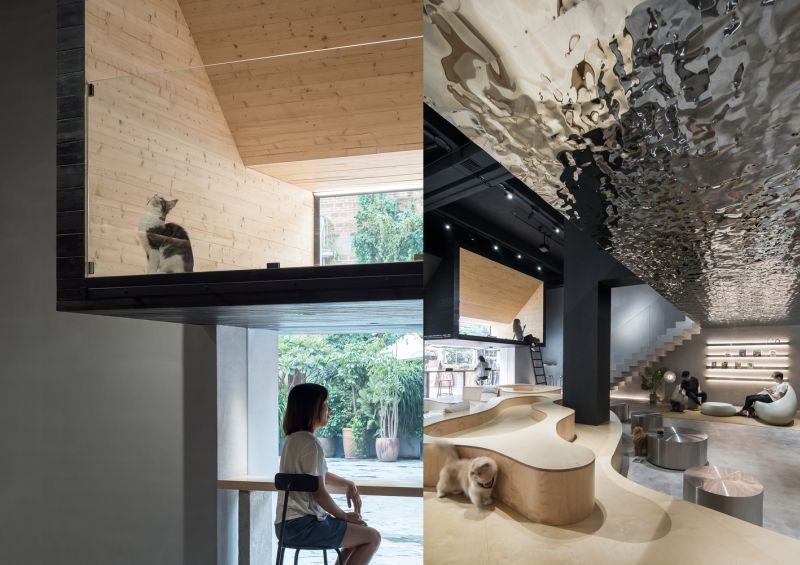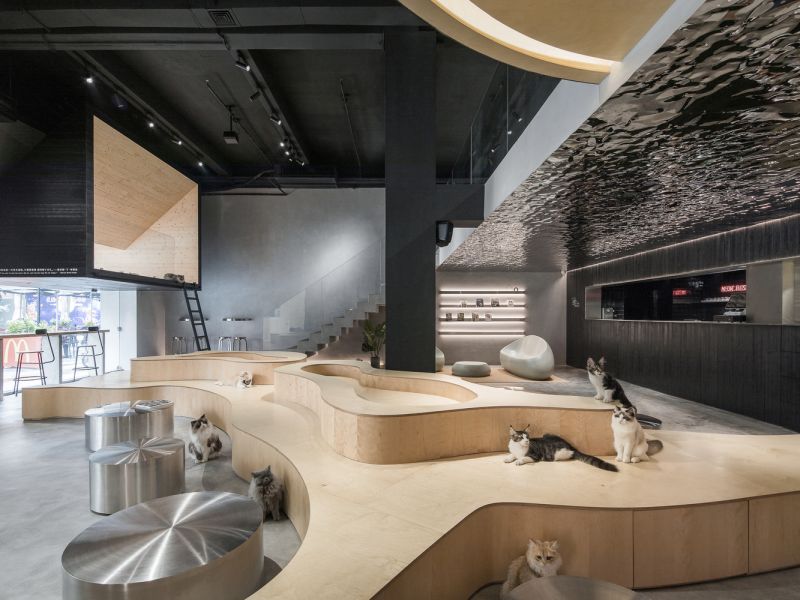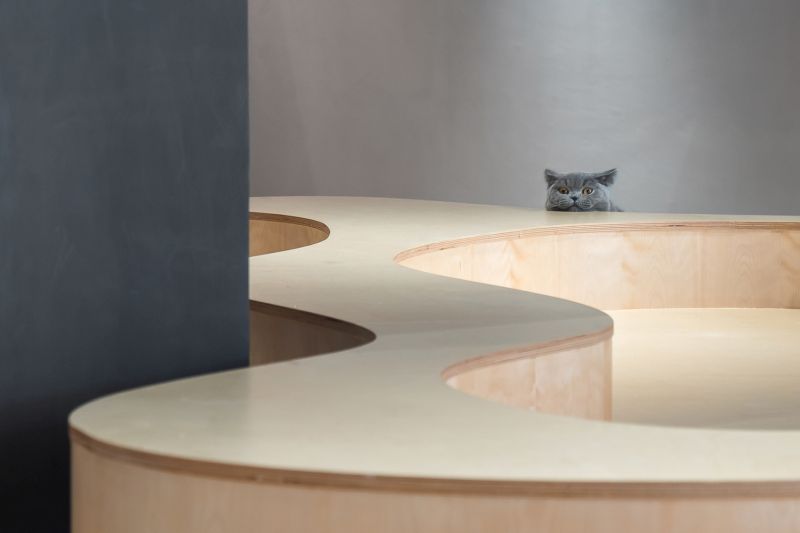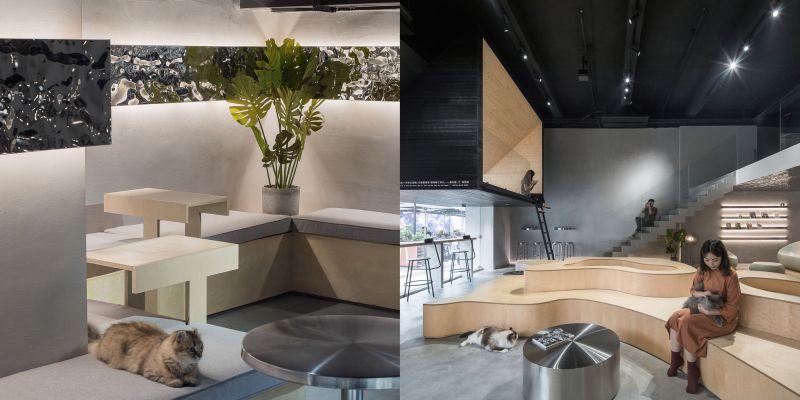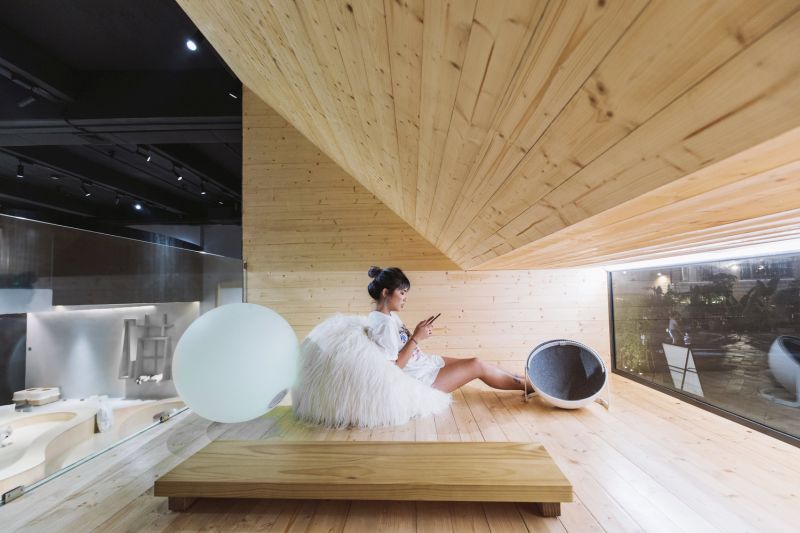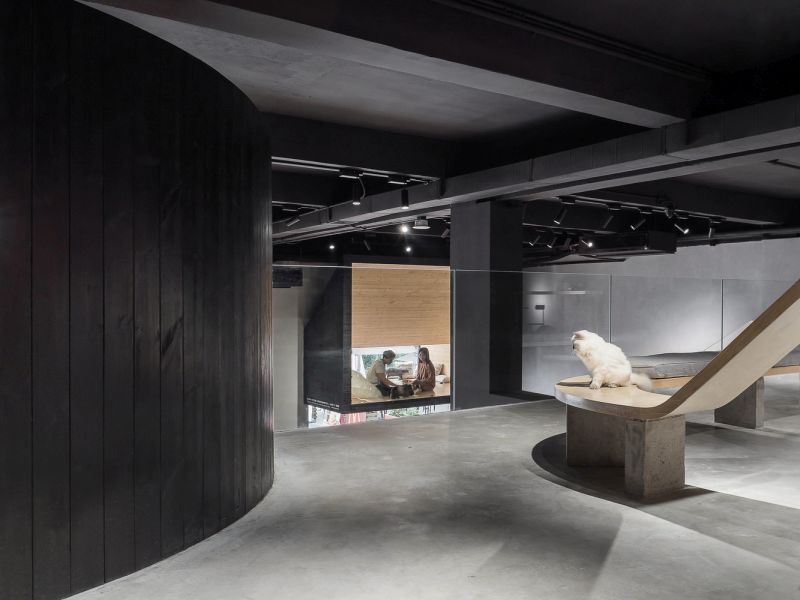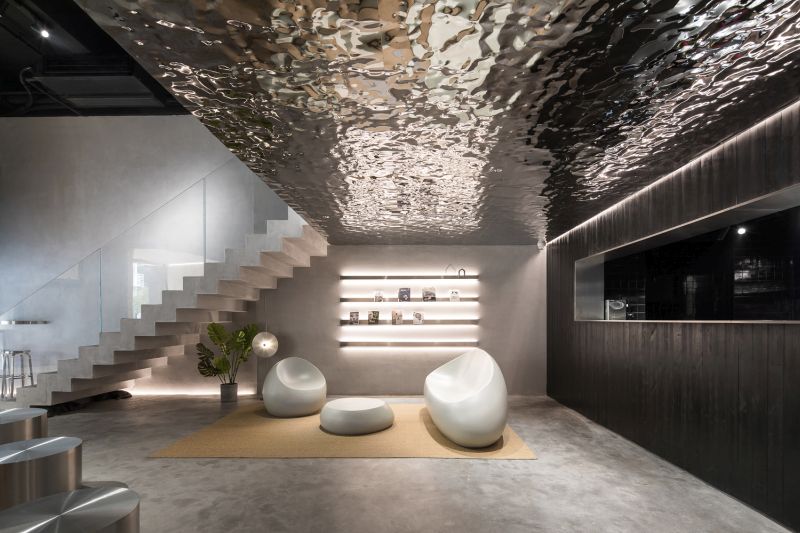 Via ArchDaily