Combining tradition and technology in one small island, Italian kitchen manufacturer Minacciolo has created stylish 'Minà' kitchen in oxidized steel for Cersaie 2016. The Minà kitchen is the flagship product of the company, and now available in metal version, bringing industrially chic elegance to a cooking space.
Using a lacquering cycle (which combines lacquered paint with metallic paint to create an original steel oxidation effect), warm shades of the antique-looking island has been created. Moreover, its meticulous detail with a slightly grainy finish makes it look similar to steel.
With a series of industrial-style elements, the manufacturer has managed to provide a surprisingly sophisticated touch to the cooking island. The countertop is made with an exclusive material that comes from the Italian tradition – Cocciopesto tiles in various shades of red. The bright shades of the worktop add a contrasting touch to the oxidized steel, which takes its aesthetic appeal to next level.
That's not all, this stylish kitchen island also comes with Mammut extractor hood. This extractor has been designed especially for the Minà kitchen, and is available in black or white, as well as, in the special steel version to match the island.
You can catch the Minà kitchen in new oxidized steel finish at the Cersaie exhibition in Bologna, from 26 to 30 September.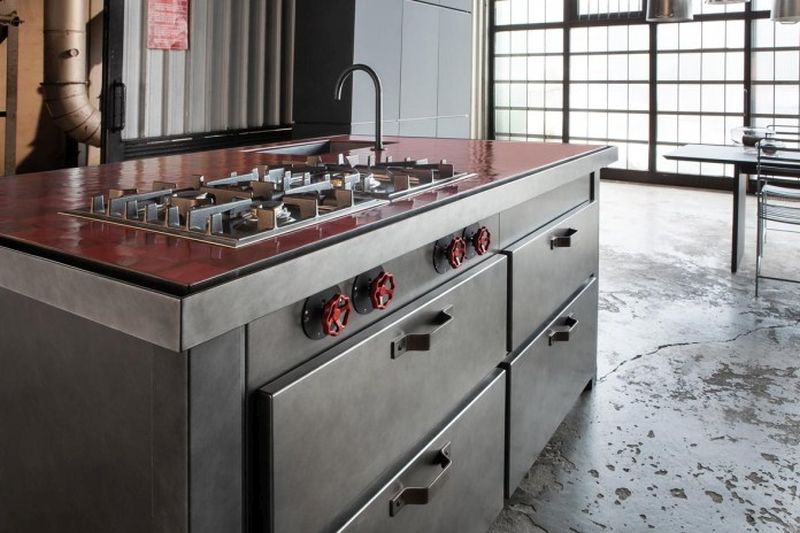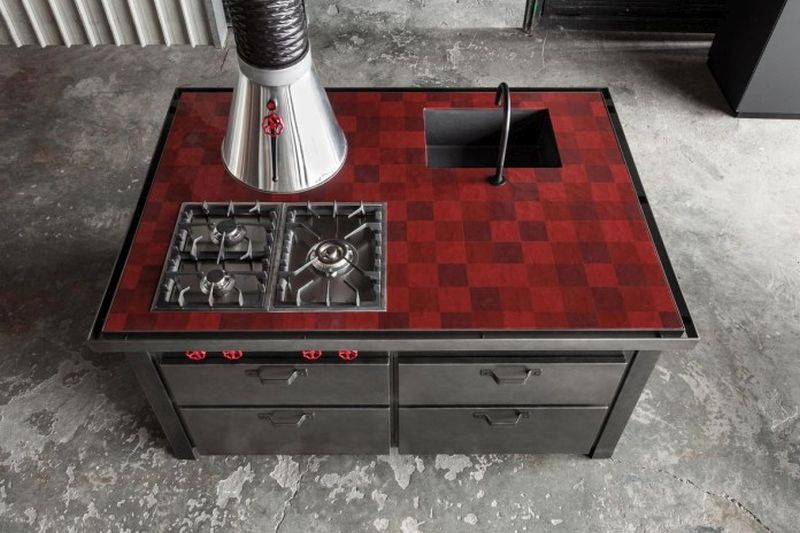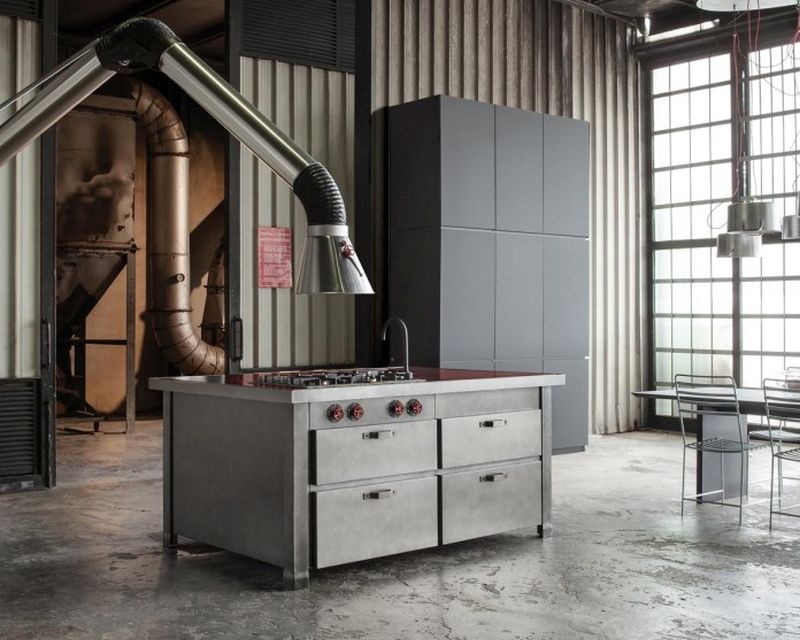 Via: KBB