'Creativity with a luxurious touch' is not a new term for Porto-based furniture design company Boca do Lobo. This year their Metamorphosis Series turned heads at Salone del Mobile in Milan due to the high-end designs that are inspired by nature's dark side.
Following the success of the Metamorphosis Series, the luxury furniture design company has created another gorgeous furniture piece – Metamorphosis Dining Table. This luxury dining table symbolizes the evolutionary history of life. It depicts the last stage of the cycle through the design pattern that's sculpted from fossils, and beautifully displayed on the tabletop.
Designed to put aesthetic and beauty to dead remains of nature, the exclusive dining table is made from walnut root veneer, and features special textured details that represent a fossil. The exquisite base of the dining table embodies high polished brass details, making it a true epitome of luxury.
The extravagant furniture piece is a result of several handmade techniques such as wood carving, metal cutting and hammering, and polishing. Using all these techniques, some of the best Portuguese craftsmen have created this one-of-a-kind dining table. This limited edition furniture unit is perfect for those who have a peculiar taste and prefer offbeat designs to spruce up their home interior.
With this opulent dining table, which is the part of the company's Metamorphosis collection, Boca do Lobo will be making a grand appearance at Decorex International 2016, from September 18 through 21.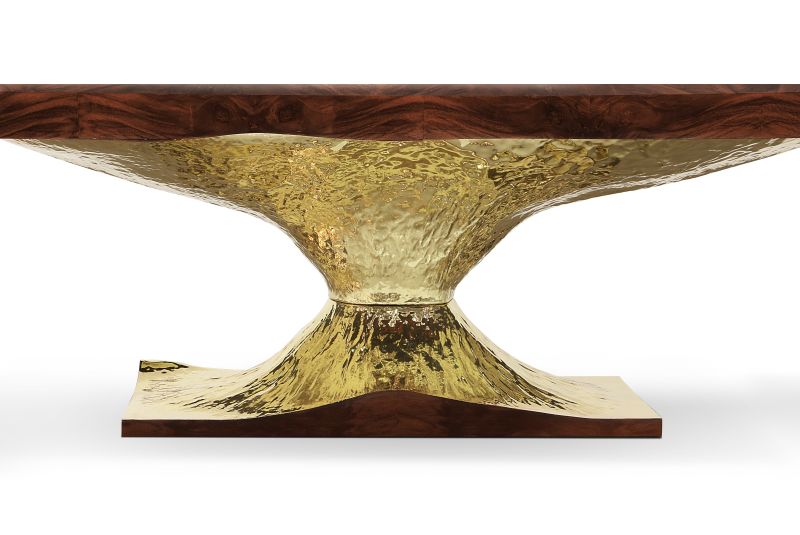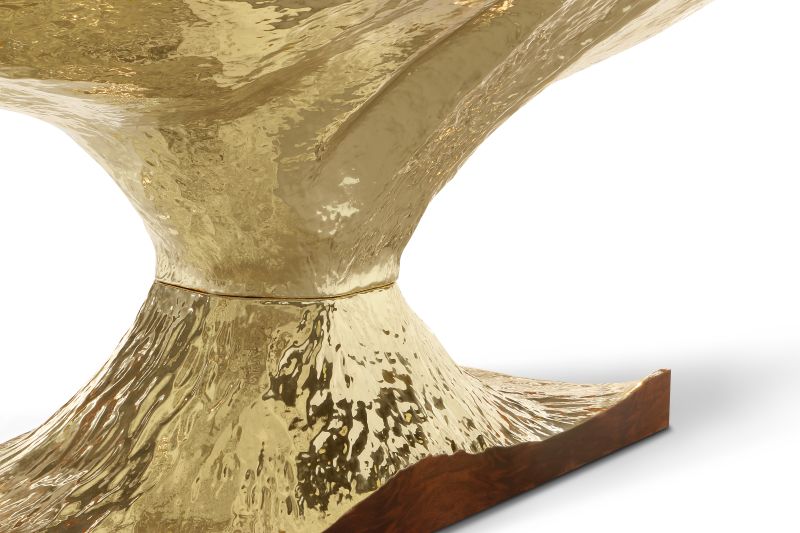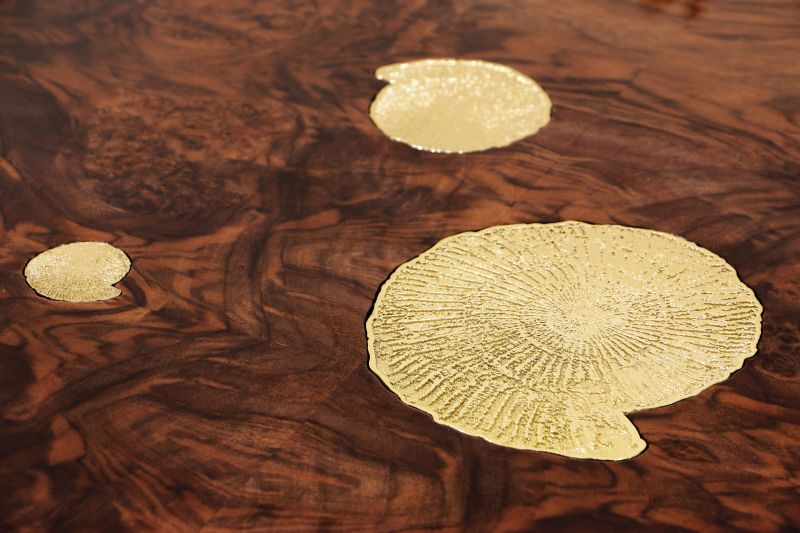 Via: Bocadolobo