Before embarking on the journey to heaven, Pritzker-winning architect Zaha Hadid designed a morphing table that would be the last design project of her illustrious career. Imagined for Italian design house Sawaya & Moroni, the Mew table designed around her signature style evokes fluidity and expresses sweeping motion.
Unveiled at Salone del Mobile 2016, the Mew table can be easily pulled off as a center table in the dining room or can be used to add a surprising element in the workplace. Made from high-density polyurethane, the functional and ultra-fluid piece is characterized by the horizontal line that cuts through its surface and meets with the curved surface located on both ends.
Renowned for creating imaginative design and sweeping fluid forms that evoke chaos and flux of modern life. The Mew table also showcases some deliberate abnormality that can only be successfully achieved by Hadid.
Available in vivid red, black and white; the center table infused with lightweight character is expected to go on sale soon. Immortalized along with her high-quality craftsmanship and monolithic design, every work created by Zaha Hadid was the vanguard of the contemporary world.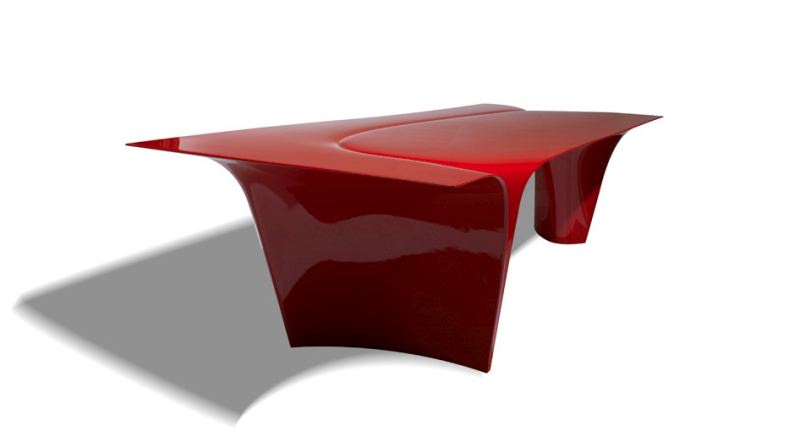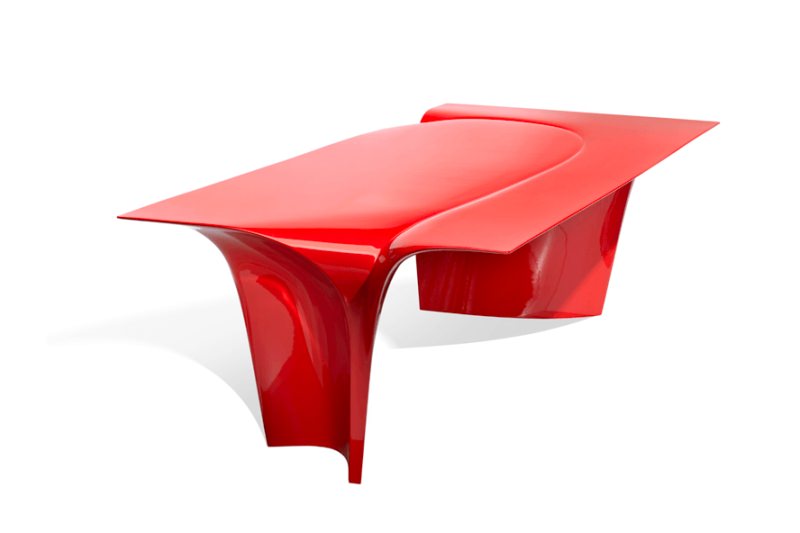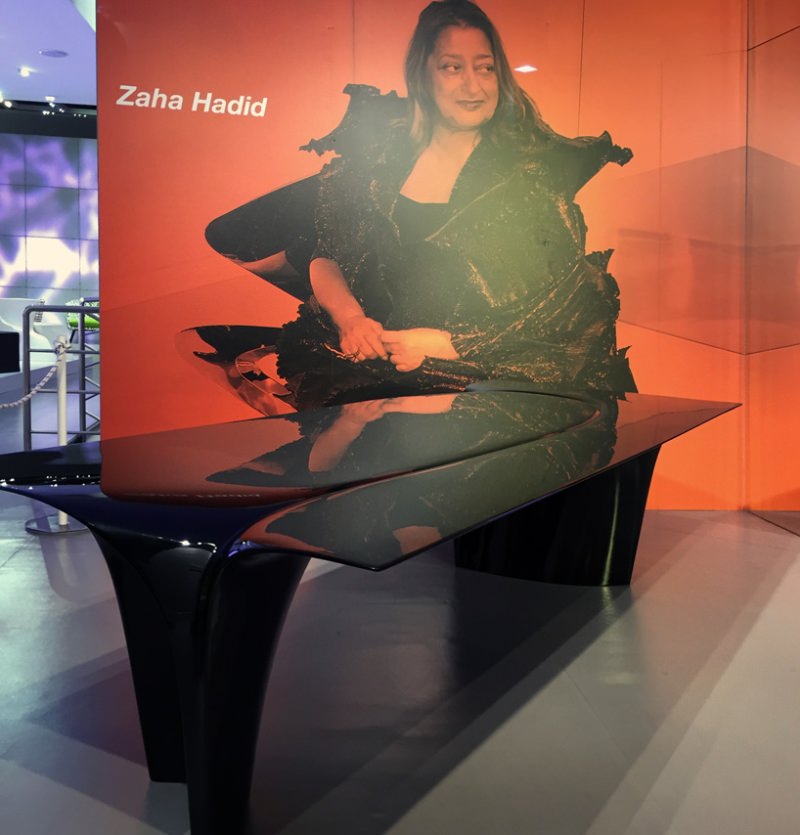 Via: DesignBoom