For those who wish that clouds would someday rain alcohol, the wish has been granted. At least for the Mexicans, I might add. Since Germany being the second-largest export market for Mexican alcohol, it makes sense that Mexicans want Germans to feel home while on a visit. The reason being, rain and tequila. Yes, that's right. Mexican tourism board and advertising agency Lapiz have collaborated to create the 'Tequila Cloud' which pours tequila instead of water. If you already haven't guessed it, then you need to know that the idea is to attract more Germans to visit Mexico for promoting tourism.
Installed at one of the Berlin art galleries, this unique creation drips tequila every time it rains in Berlin. The machine is synced to local weather patterns of Germany, and as soon as it starts to pour down in Berlin, the machine sets into action. To do so, the installation is programmed to humidify tequila, and form it into a cloud of mist which then condenses and comes down as alcoholic rain. If the visitors are in luck, they can take a glass and make themselves a shot of tequila from the cloud.
According to Luciana Cani, Lapiz's executive creative director;
The tequila was pushed into an invisible plastic structure where sprays of tequila mixed with the vapor formed the cloud. With the plastic, we created a base the vapor could form around. But the most important function of the plastic was to work as a condensation surface for the tequila mist.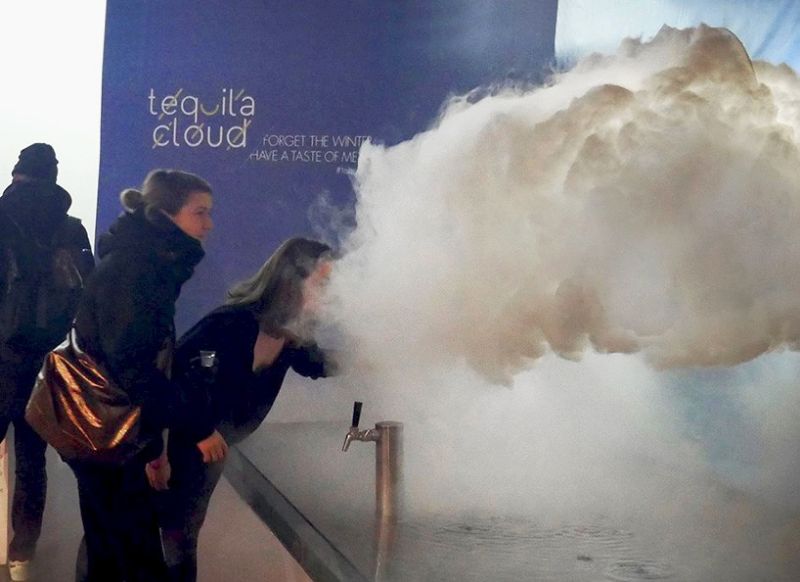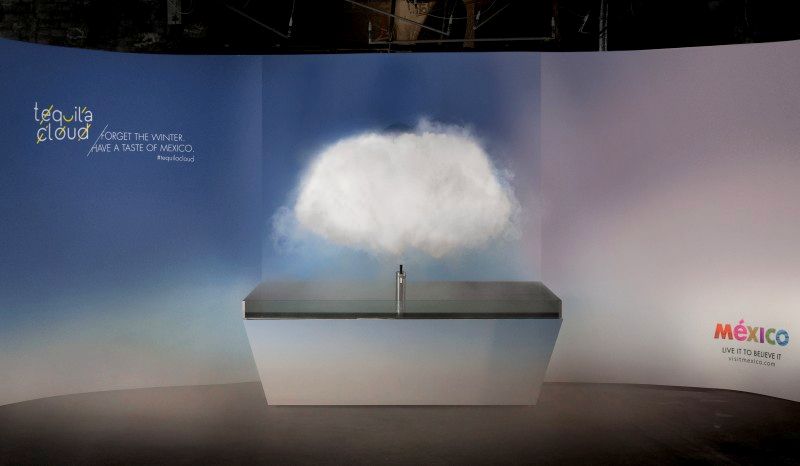 Via: DesignBoom