German architect and furniture designer Michael Hilgers works with a design principle to present pragmatic solutions to complicated problems. The Two-fold wall-mounting shelf that transforms into a work desk and the two-floored Trestle table are some of his space-savvy creations. Enhancing upon his collection, Hilgers has created the Radius, a wall-mounted work desk, which is perfect for small living spaces or for someone who doesn't want a desk every time.
Michael has designed the Radius foldable work station for furniture manufacturer Radis. It is made from plywood and it folds into an elegant round shape, making it appear like a piece of wall art. When required as a desk, one can simply flip the front panel down, it attaches with the wall mount using magnets. In the closed position, this contraption measures slightly over 2 feet in diameter.
Also Read: This Elegant Height-Adjustable Desk will Transform Your Workspace
In addition to a desk, it has two shelves to store small items or can also be used as a make-up table. There is also a built-in USB chargeable LED light along with motion sensor and a day-night sensor.
The Radius work desk is easy to install, you just need to put 2 screws at 35 cm distance on the wall and start using it. There are two choices for color – white film plywood and oak veneered plywood. The price starts at €399 (approximately $440).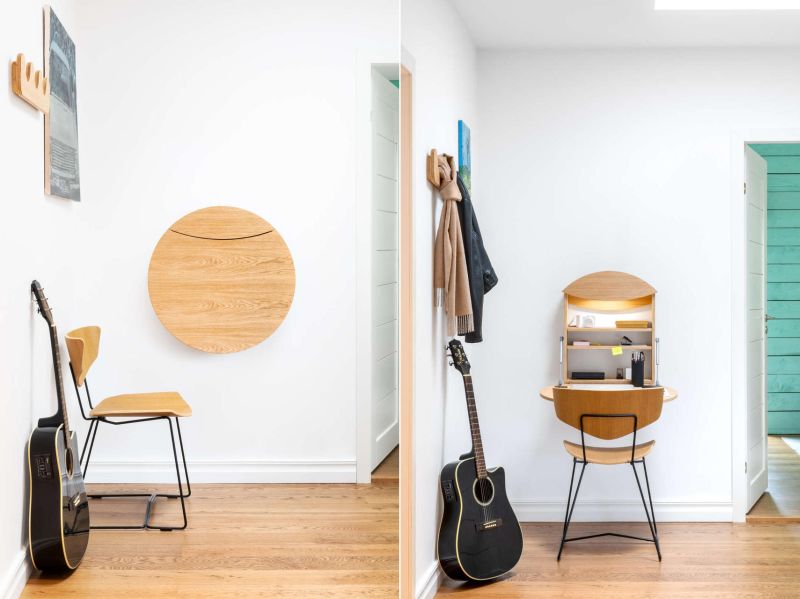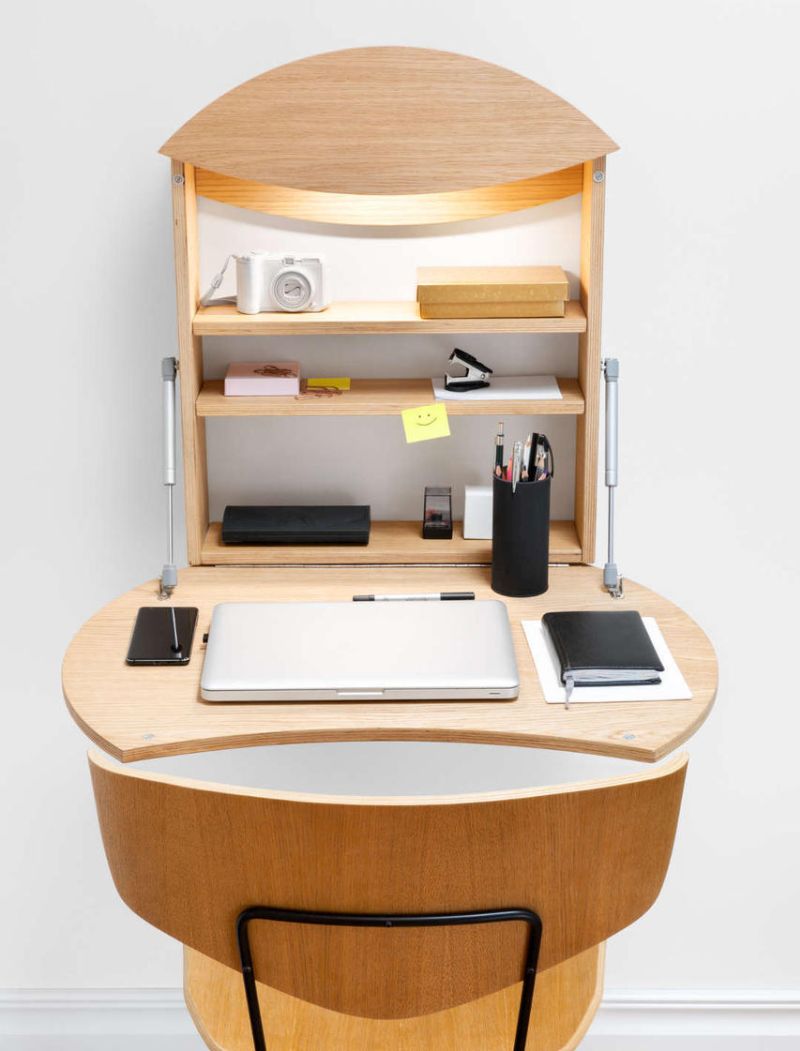 Via: Contemporist