It's pretty hard to be surprised by chess sets these days, as you will find hundreds of them that are really cool. From portable chess set with leather board to glowing Nixie chess set, we have featured a number of unique chess sets before, but this Air Plant Living chess set is unique as it fuses nature with modern design. This handmade chess set comes with 3D printed pieces in the shape of micro planters. The planter chess set functions as a living art piece that helps in maintaining the circulation of fresh air, and you are free to use it indoors or place it outdoors.
The chessboard is made of water-lacquered bamboo while the chess pieces are 3D-printed from corn-based bioplastic polylactic acid (PLA) and hand-padded with felt. All the chess pieces can be planted with different air plants for a unique look. This micro planter with an open design not only improves air quality but also assists users in watering plants. You just need to soak and dry the plants in their containers once a week.
Designer Michael of Etsy shop LivingChess also lets customers choose air plants for each set of chess pieces, but there are restrictions for the availability of plants too. This planters chess set is an innovative accessory for chess lovers to include nature into their gameplay.
The chess set can be bought for $200 USD at Etsy, and if anyone needs to purchase the 3D-printed chess pieces only, they can also be purchased separately.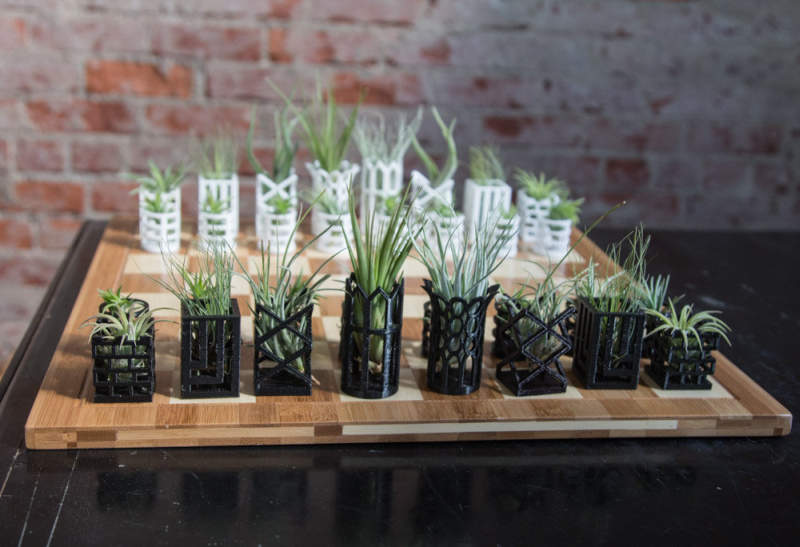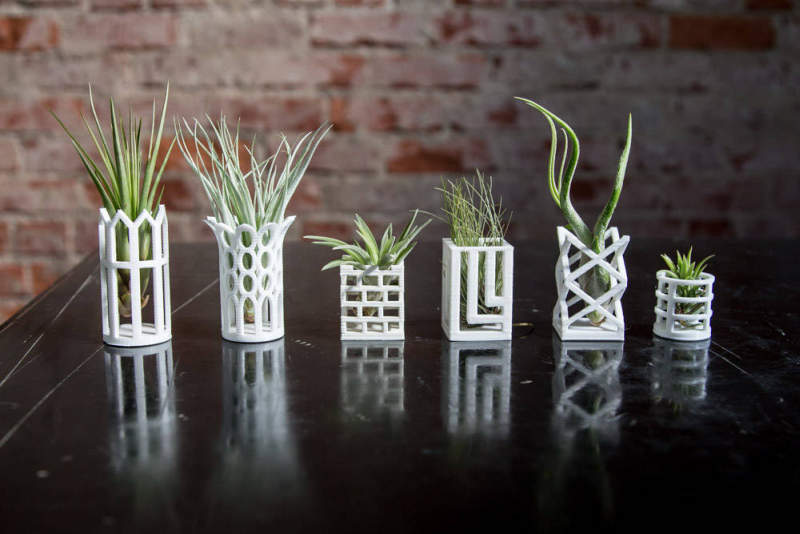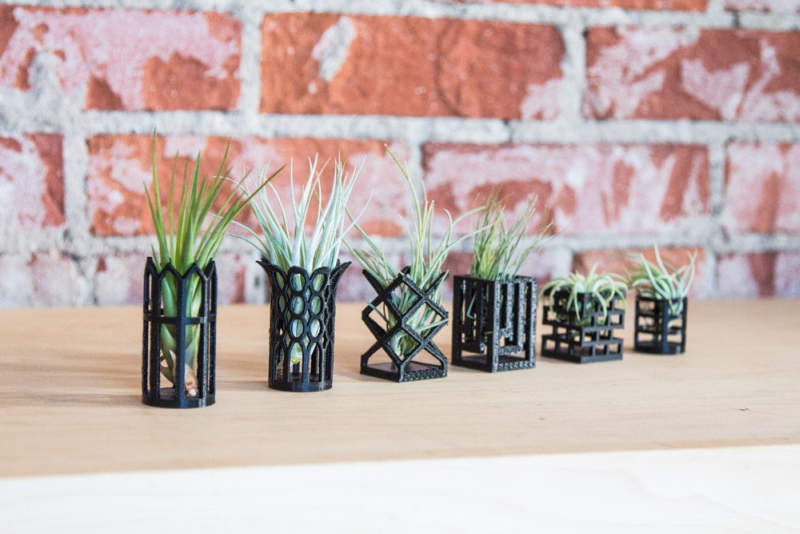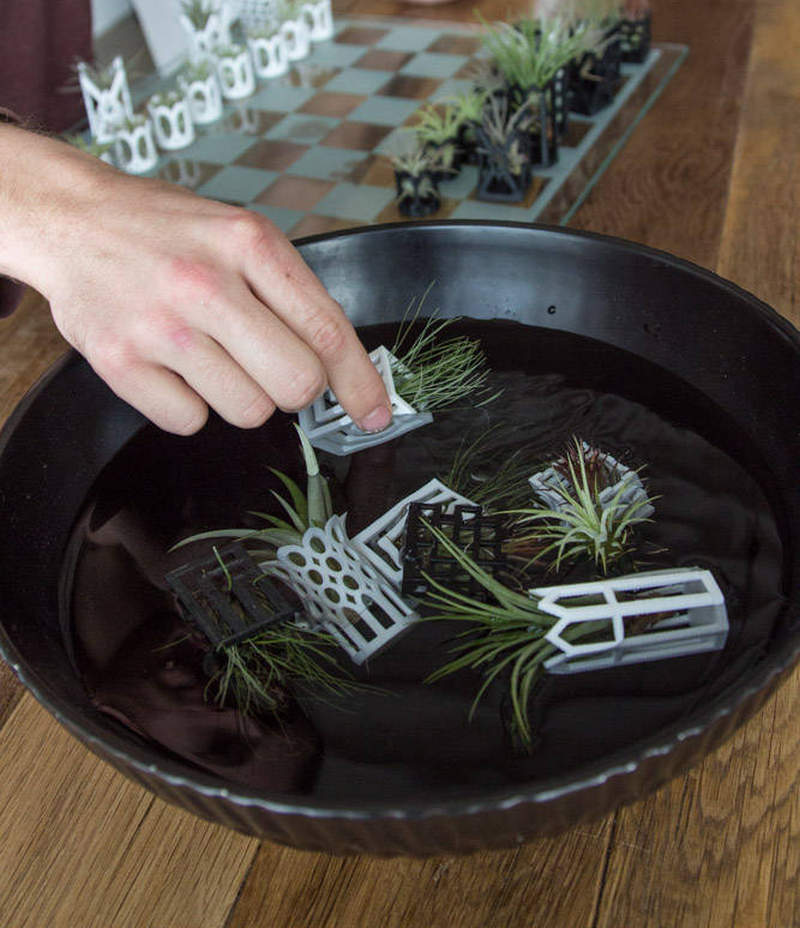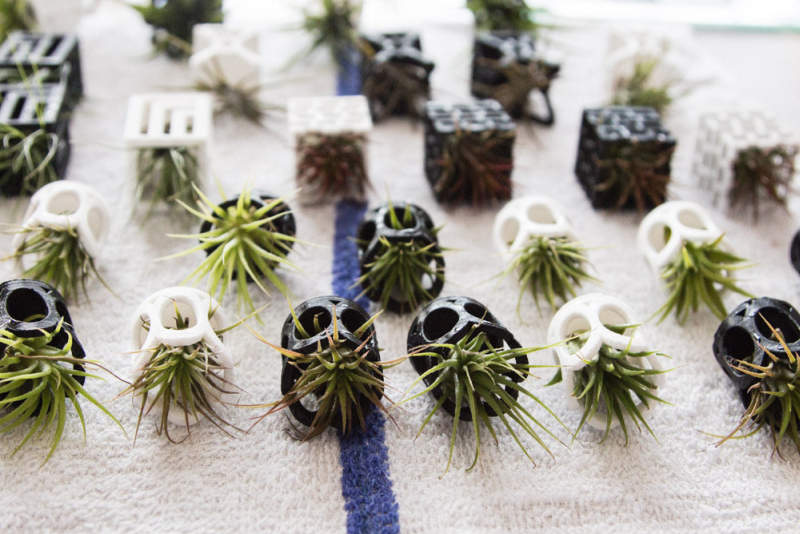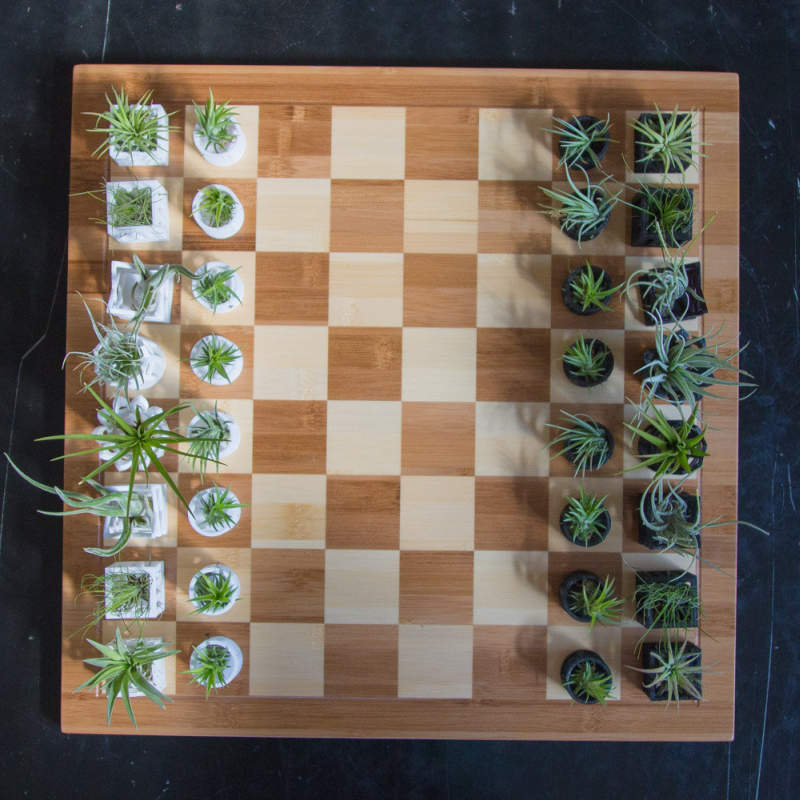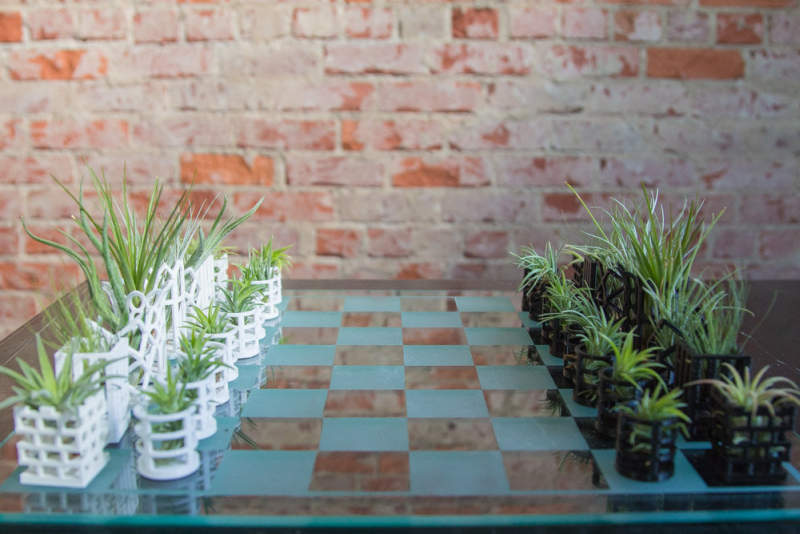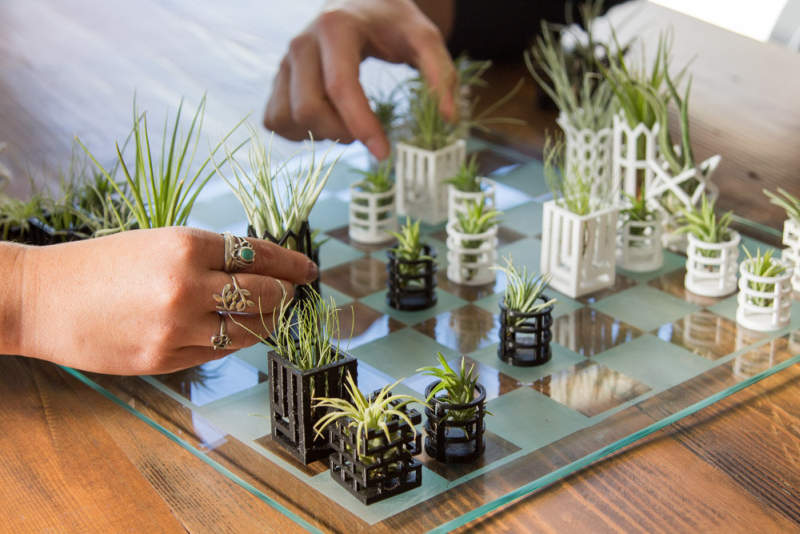 Via: Gadgetify