In a patent application released in late August by the US Patent & Trademark Office, we can preempt Microsoft's plans to seek permission for futuristic deformable sensors. These sensors could be used in a wide variety of products including clothing and furniture. The deformable sensors would be incorporated into the cushions of a couch, adding intelligent control to your home. Once integrated into a sofa , they can determine whether someone has sat down, and turn the TV on/off automatically even without moving a finger.
On the other side, sofa with these deformable sensors will also be helpful for couch potatoes spending too much time watching TV while sitting on a sofa. This sofa will work just like an activity tracker, except that it'll buzz or shake the cushion until you get up off the couch to stretch. Previously, Apple Watch's activity app can notify users to stand up or just get off their ass, if they're sitting for too long a period of time. Now Microsoft is making a couch to slam your ass.
These days when most of us like to spend time watching TV or working on a computer, this sofa would be helpful to decrease the risk for heart disease and premature deaths caused due to less amount of physical activity in one's life. It wouldn't be a surprise if these deformable sensors will one day even use voice-control to interact with users.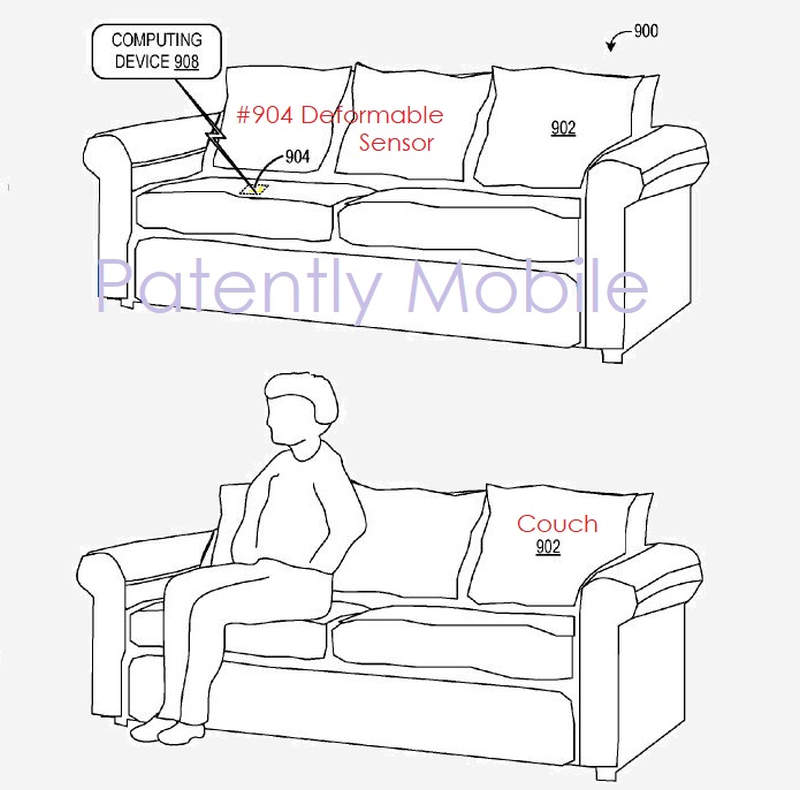 Via: PatentlyApple