Located in Winchester, England, the mid 19th-century villa, dubbed The Pilot's House, comes with an interesting history. Being part of a collection of family homes, the house was developed for the wealthy in the mid 19th century and located close to England's oldest school – Winchester College. After two hundred years of its construction, a married couple found this family home in a sorry state of disrepair.
Seeing the potential to restore it back to its former glory, the couple decided to transform the property for themselves and their four children and dog. They commissioned AR Design Studio to renovate the house to its original grandeur along with a modern twist. The architectural firm expertise in both restoration and contemporary design, so they knew exactly what to do for fulfilling their client's demands.
Exterior of the house has been renovated using built using fine brickwork and flint masonry. Without disrupting the original Victorian-era theme of the rooms, the design studio has opted for a large open-plan living space. It allows the family to make the most of the indoor space, and their time together. Adjacent to spacious living room, the indoor swimming pool is another remarkable addition for a family get-together.
Furthermore, the entire extension is covered by a familiar pitched roof that runs away from the rear of the house and reaches east towards the ancient boundary wall and the rising sun. While maintaining the vintage appeal, the new aspect of the house embraces contemporary styling at most parts of the dwelling.
Floor-to-ceiling glass panels are added to the complete southern facade. This helps in forming a close connection with its natural landscape. Making the most of this landscape, the full-width steps are also included in the house to access different levels. The elegant staircase runs all the way from the garden through the house and into the private courtyard. Another highlight of the property is its two additional roofs above the living space. These roofs help to reduce the contrasting appearance, meanwhile, blur the boundary between the old and the new.
Check out the images given below to see how this gorgeous home maintains its original majesty with a contemporary nod.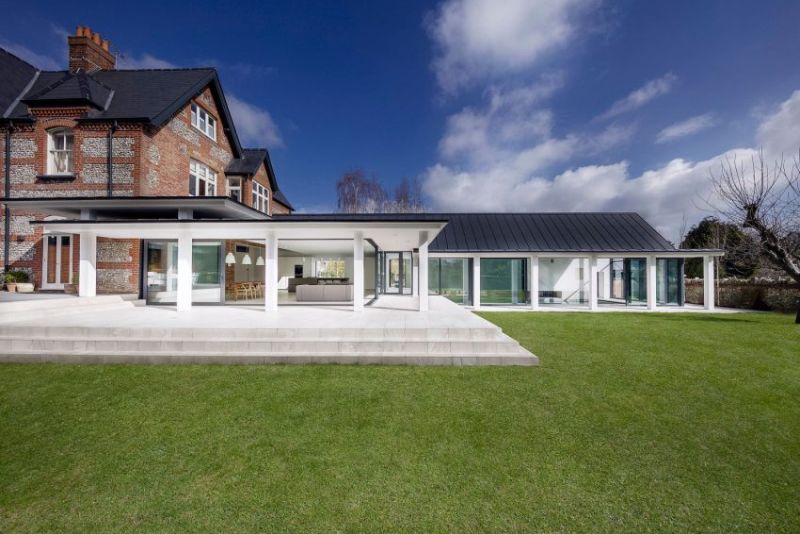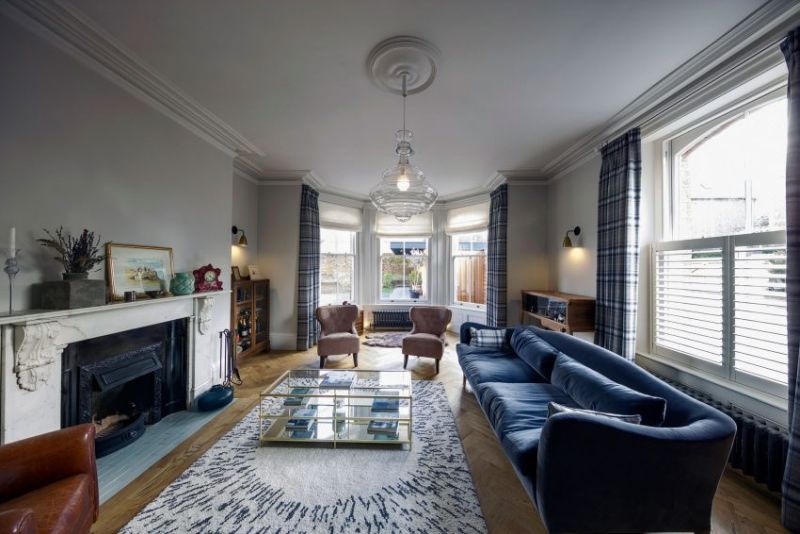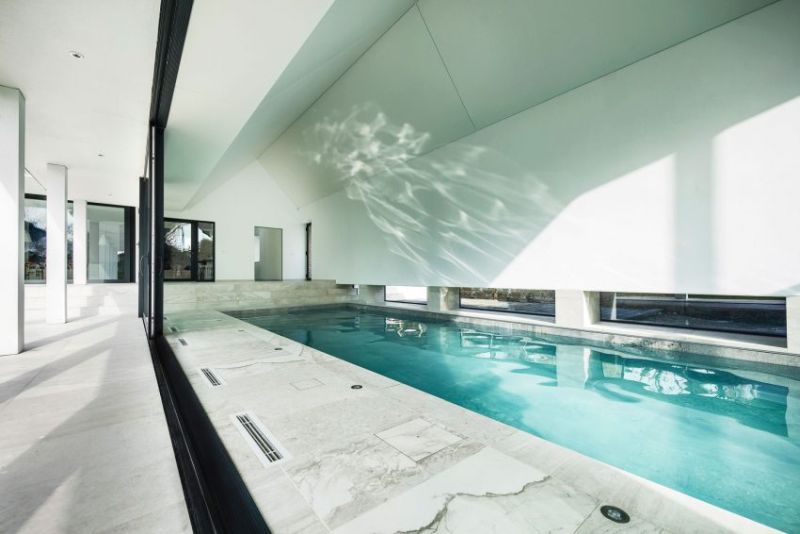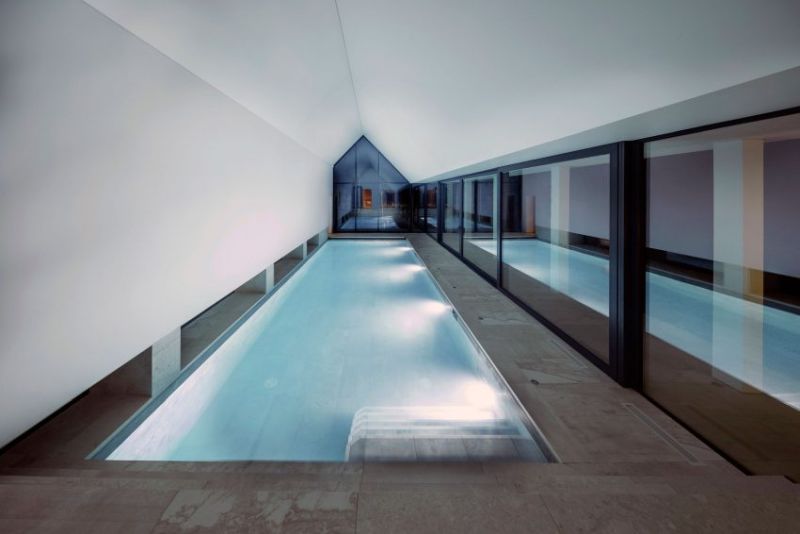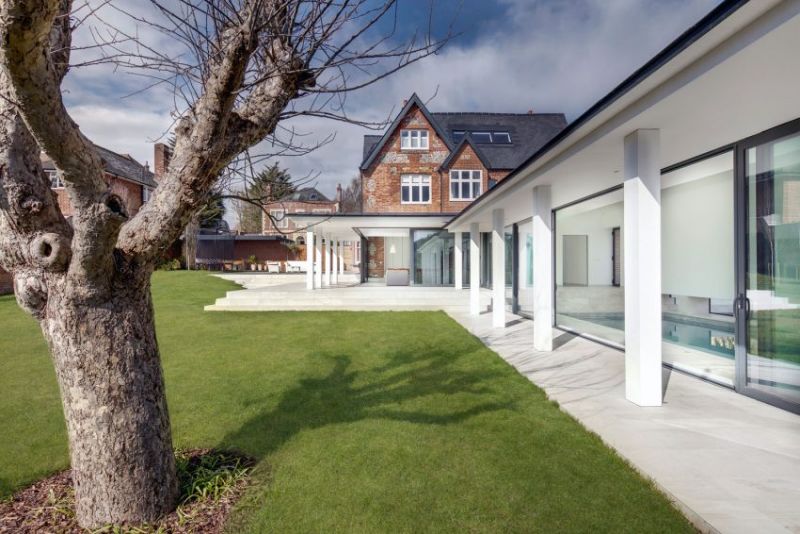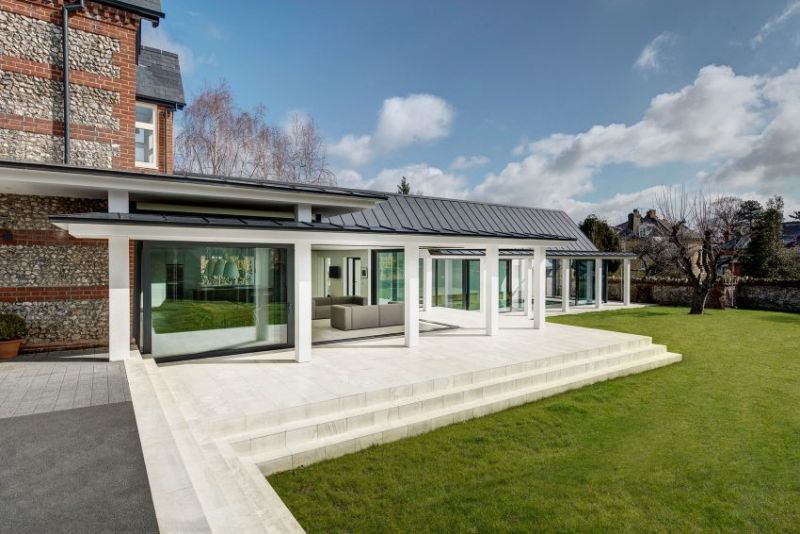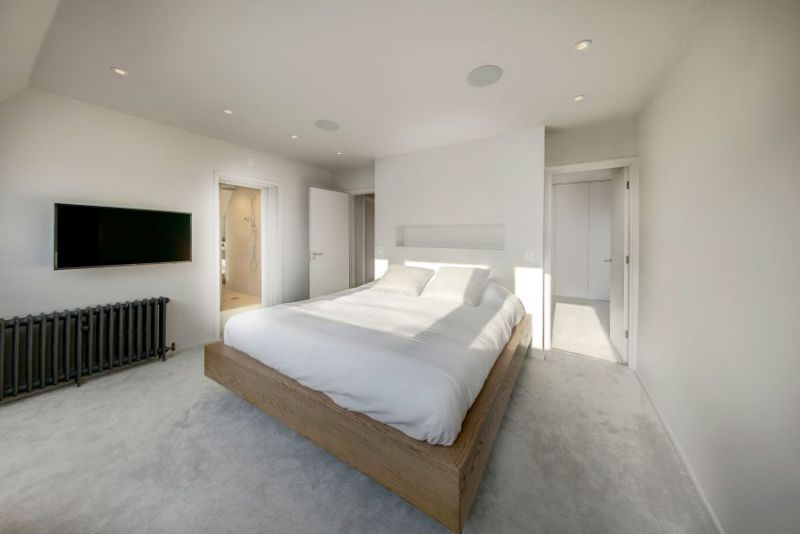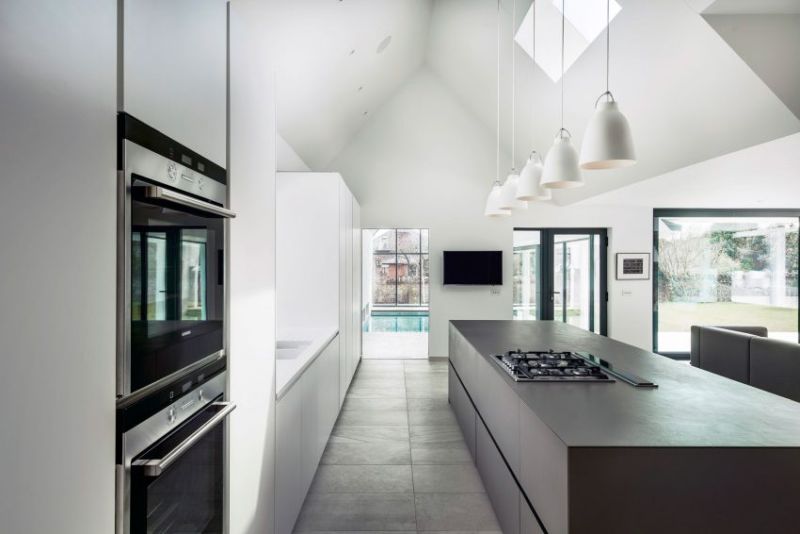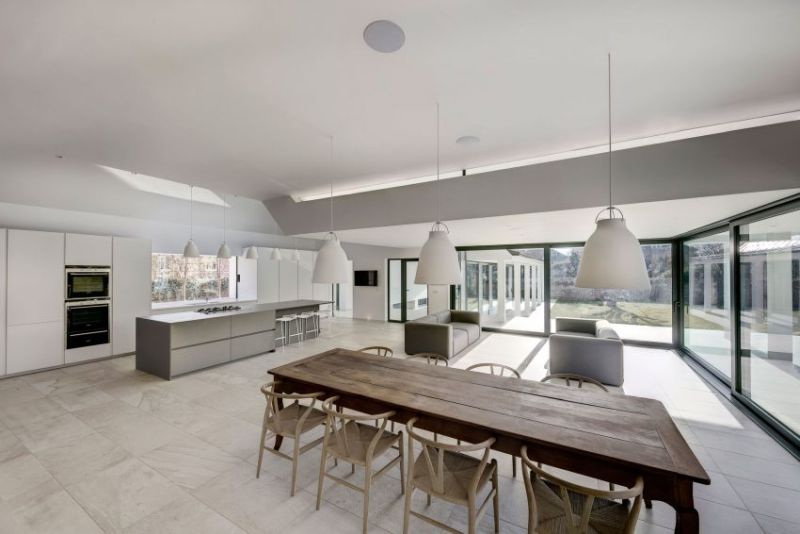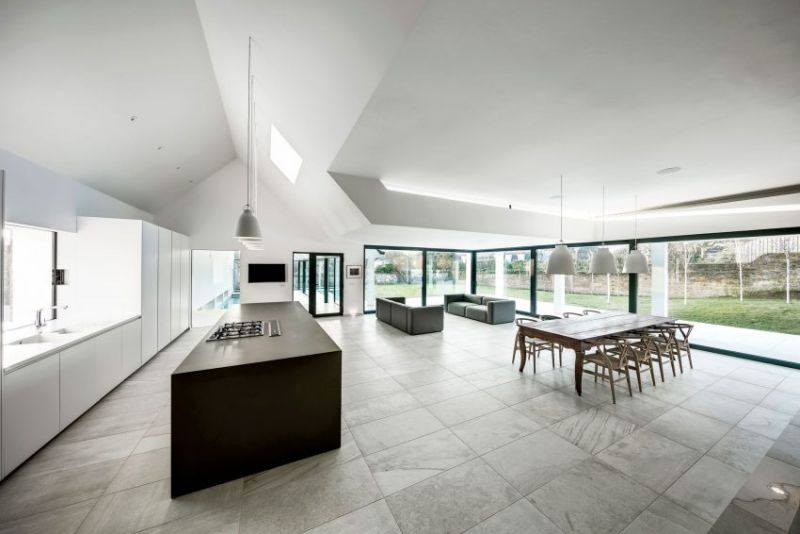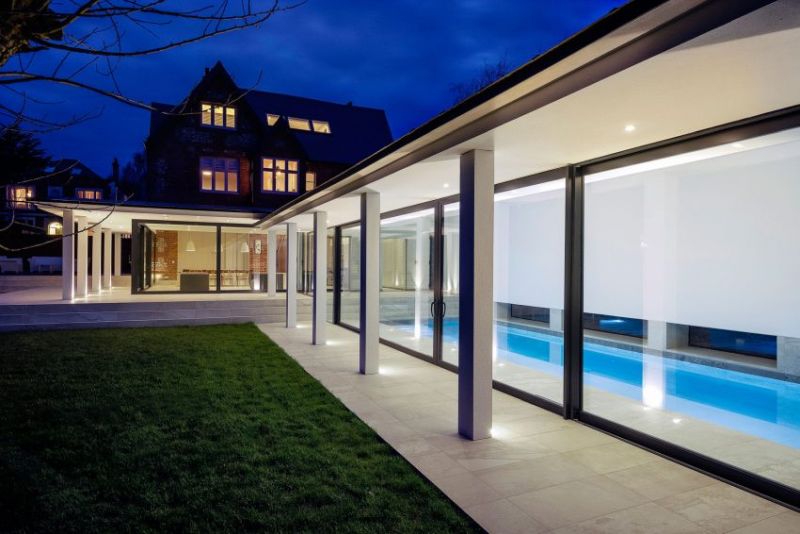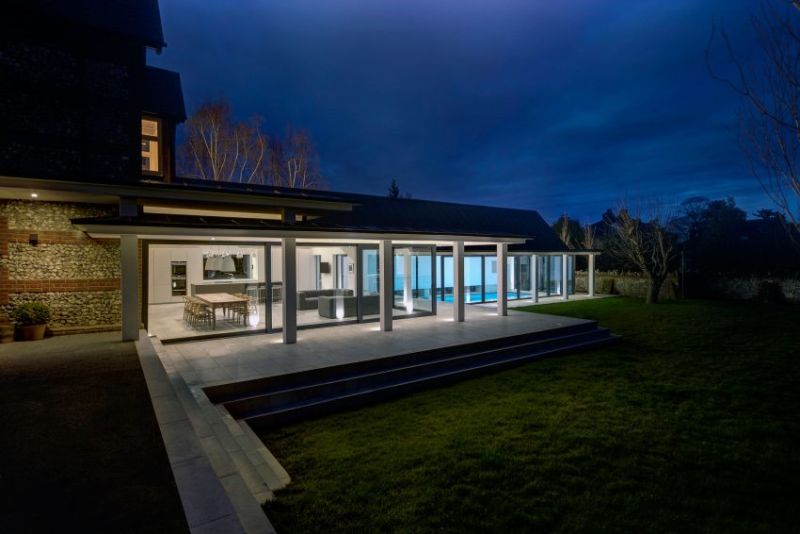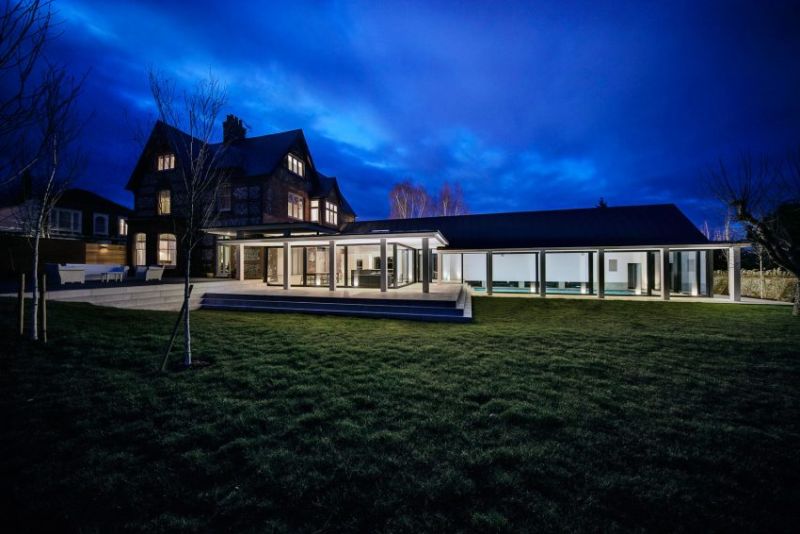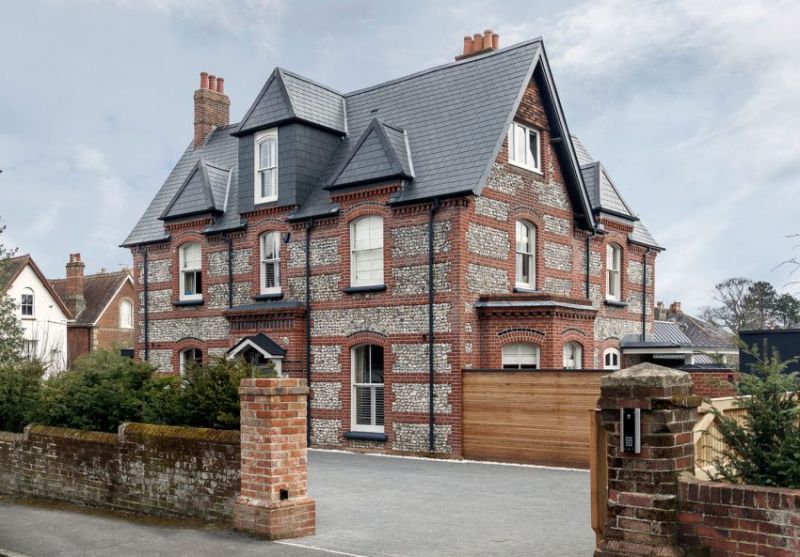 Via: Freshome / Images Courtesy: MartinGardner