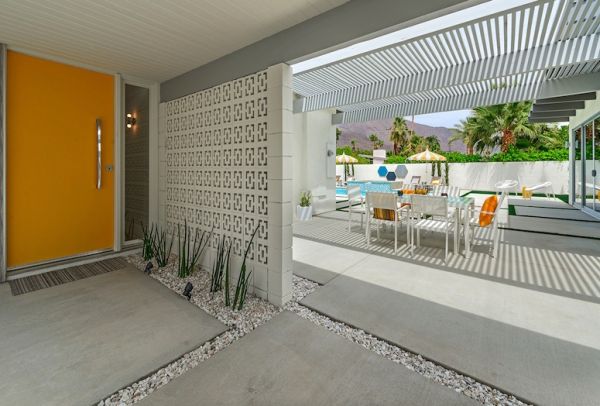 This stunning home located in the heart of Palm Springs, C.A. was built in 1959 by the Alexander Construction Company for an interior designer Dean Reynolds. Designers Howard Hawkes and Kevin Kemper of H3K Designs, architectural firm in Palm Springs, noticed that this mid-century home was deteriorating with time, so they decided to renovate the old building into 21st century architecture. The renewed property in white now features deco block walls and floor to ceiling sliders, white walls of the house allows other bright colors of décor items and surroundings to pop up beautifully.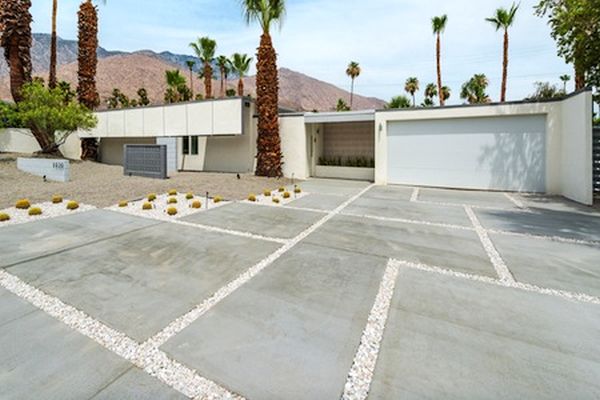 Exterior of the house is simple with concrete finishing and white washed walls that contrast with the lush green surroundings, giving it a natural look. There is an outdoor swimming pool, a huge garden and a patio for dining; all these outdoor facilities are provided for the current owners- Elvis and Priscilla Presley to relax in fresh natural landscape.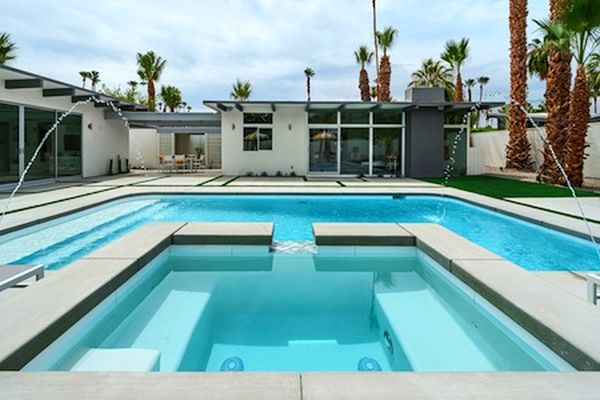 Interior is also completely white with bright colored furniture and décor objects for giving unique look to each room of this stunning home. It includes a living room, a kitchen, a bathroom and two bedrooms. The living room was formerly L-shaped; but now its shape is completely changed by the designer duo now into a square room with blue colored walls paintings and carpet, a couch and clerestory windows offering mountain views.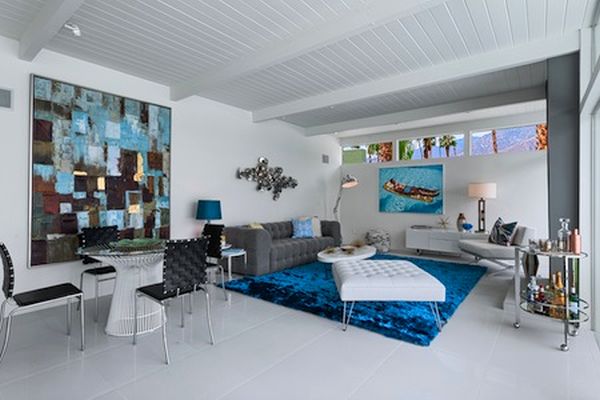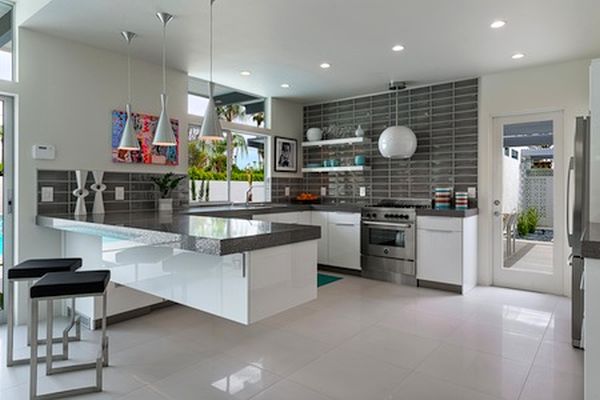 The kitchen is equipped with hi-end facilities and the highlighting feature of kitchen is its floating peninsula without any support. It also has an amazing range hood that looks like a huge lamp shade hanging over the cooking stove.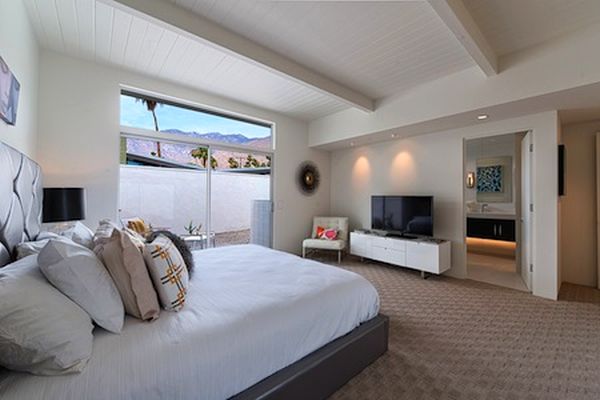 Its master bedroom is so spacious that after including a huge closet, you are still left with enough space for a seating area and dressing up. Next to the master bedroom there is a spacious bathroom including a large area including double showers, glass tiles, and two huge mirrors. A blue colored wall painting and a blue carpet are added to enhance its look a bit more.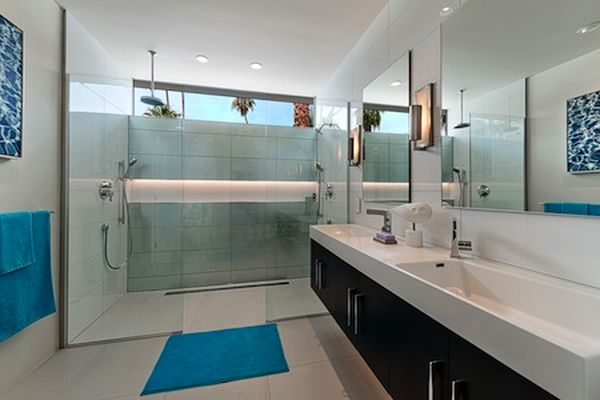 There is also a small out house with all facilities available in the main house and it looks like an extension of the main building from inside. Designer duo has restored the Mid-century Alexander home so beautifully that now no one can find out that it was once an old shattering building.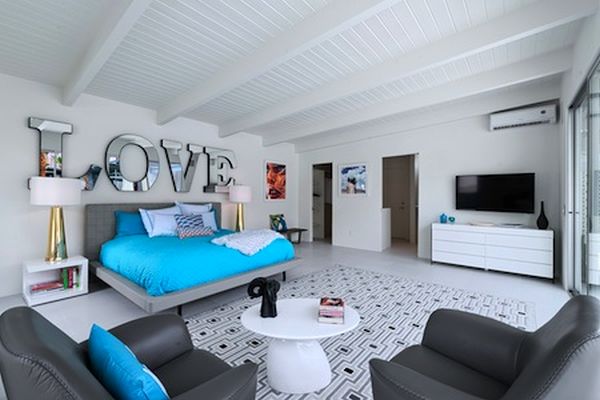 Credit: PalmSpringsLife