Miele Australia is an independent family-owned company manufacturing household as well as commercial appliances since 1899. Their latest Miele's DA2906 integrated rangehood is a sleek hood that is handcrafted using German-engineering technique. Due to this, it is able to provide an irreproachable vision across entire kitchen, creating harmonious tuning between cooking and dining area of the kitchen.
The new DA2906 is fully-integrated rangehood, which is lightweight yet effective ceiling extractor. It is designed in a way to provide optimum cooking vapor venting without affecting kitchen's view and exquisiteness. Miele DA2906 features the new [email protected] 2.0 function, an automatic operation for intelligent fan control.
To save energy and achieve maximum extraction of vapors and odors, the rangehood automatically communicates with the hob to monitor the fan settings, as per your need and surrounding temperature. Thus, it helps you to maintain optimum room climate all time.
The DA2906 comes with edge extraction panels made of glass or stainless steel. The stainless steel grease filters offer convenient cleaning, making the filters dishwasher safe and extremely durable. To provide perfect sound free experience, the DA2906 is muffled with special soundproofing fan.
Moreover, the remote-control operates the fan, hood illumination, dimming of the lights and activating the run-on function; all such features are to provide additional convenience. The high-power LED spotlights use only 2W of energy for saving electricity, reducing environmental footprints.
This all-new ultra modern, sleek and stylish rangehood also features a safety switch-off mode, so you can turn it off automatically after 10 hours. The Miele's DA2906 ceiling extractor is available online along with all Miele Chartered Agents for $5,499.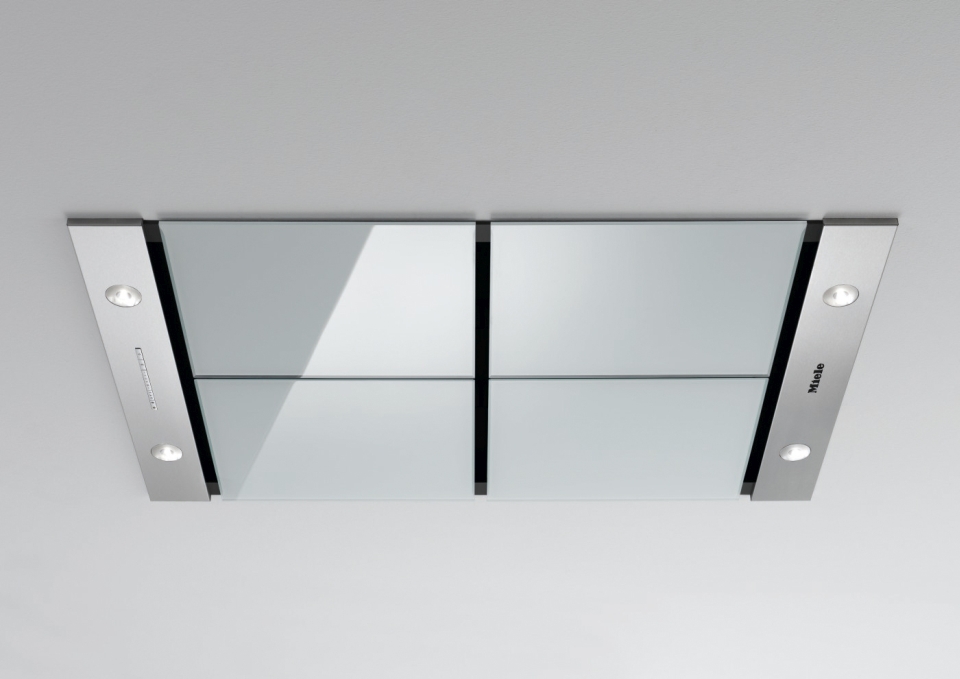 Via: KBB