Another way to enhance the interesting game of billiards is by playing it on luxury and ingenious pool tables. We've seen one such extravagant pool table design last year, when Torino-based studio Adriano Design showcased its splendid Filotto billiards table made from glass at FuoriSalone 2014.
This year, Adriano Design has upgraded the entire layout of Filotto with wood for Italian brand Calma E Gesso. The latest Filotto Wood Edition is designed impressively with wood and crystal clear glass on edges of its surface (just like the previous version). But its rest of the structure is wooden, making it stand out from the crystal clear version of Filotto.
Due to this unique attribute, it will definitely add style as well as grandeur to any play room where it is placed. However, this exquisite pool table is limited edition and only 50 pieces are created for the client. The Filotto Wood Limited Edition will be exhibited at Milan Furniture Fair 2015 from 14 to 19 April. This exclusive piece of furniture will surely steal all attention of the visitors at the event.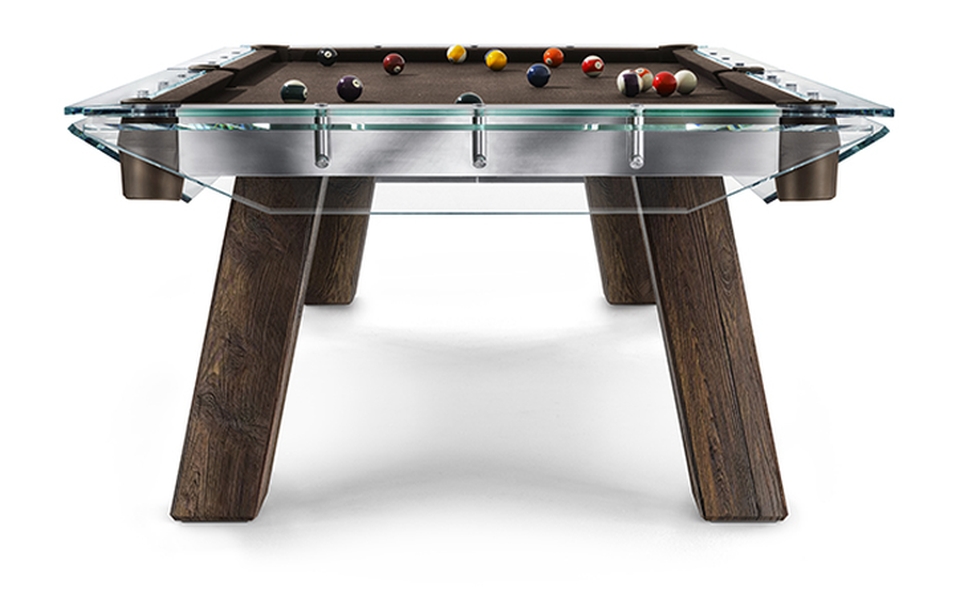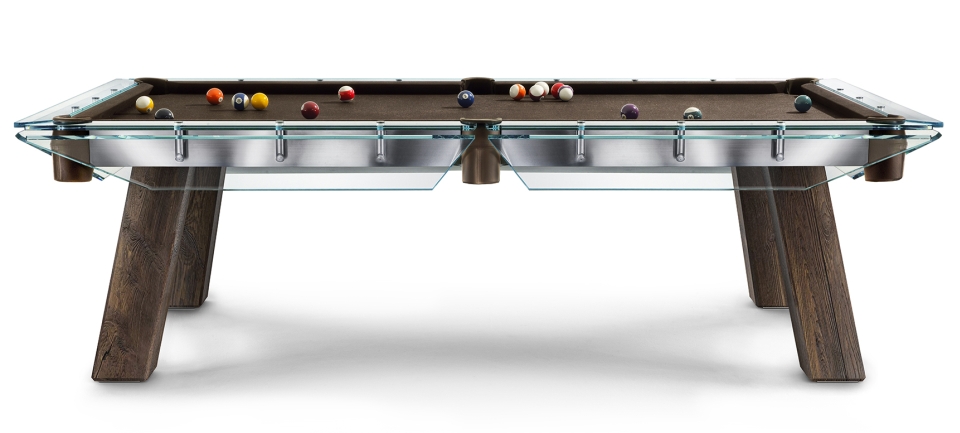 Source: Adriano Design