French designer Sam Baron has create the new Arcade Grise Edition table for e-commerce website Just99. It will be showcased at Milan Furniture Fair 2015 from 14 to 19 April. The table's slightly curvy wooden base is inspired from the Palladian architecture and romanticism of the arcades of Paris.
Baron has brilliantly merged style into practical design of the low table that is perfect for both living room and bedroom. The table is handcrafted with fine craftsmanship that reflects through its manufacturing quality. Legs of the table are made from single piece of beech wood, which is curved into an artistic design and connected by a detail made of fine leather.
The gray lacquered tabletop further forms a beautiful contrast to this wooden framework, adding style to its dynamic appearance. This exquisite table will certainly become centerpiece of any inviting shelter, giving functional aspect to any interior. With this attractive piece of furniture, you can liven up your living space and give your routine accessories a chic resting place. You can purchase it from the website Just99 for €189 (approx. US $200).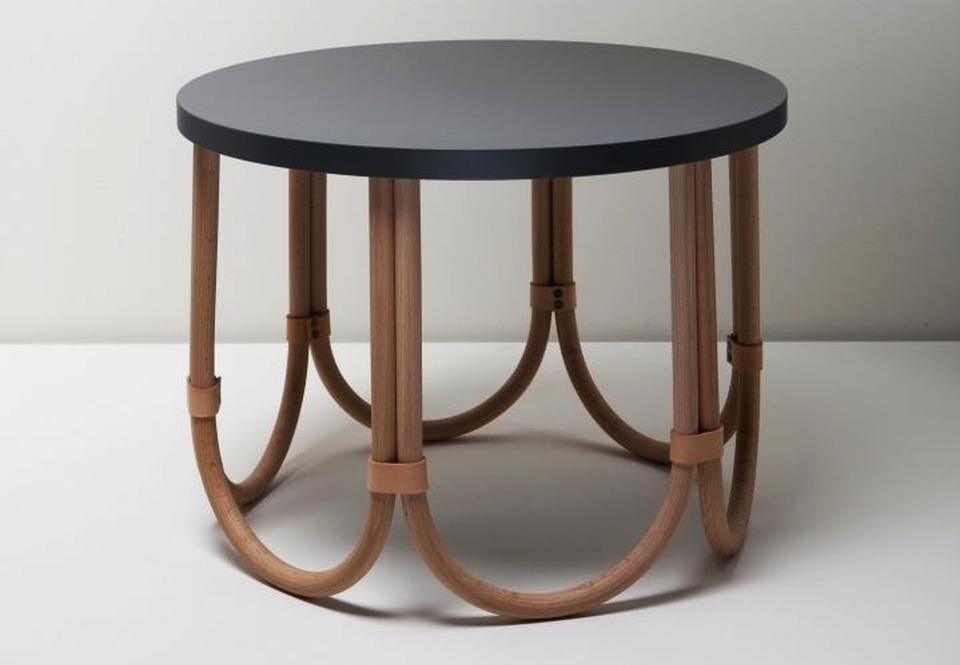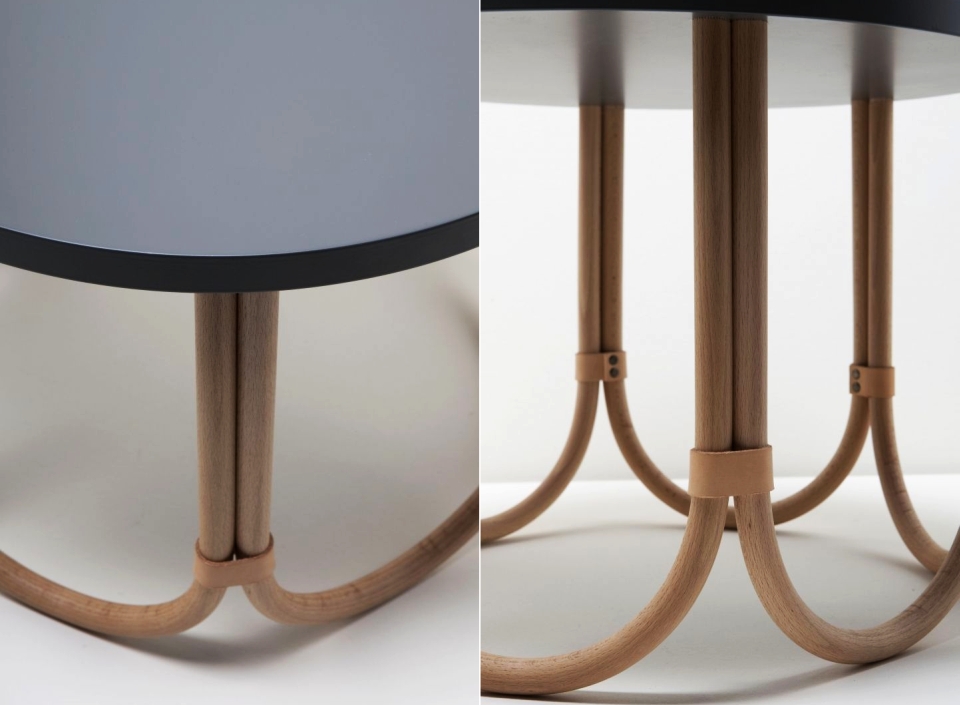 Credit: SocialDesignMagazine