Designheure, French manufacturer of decorative lighting, has created contemporary Eau de Lumièreè lamps that are inspired by the shape of French perfume bottles. The latest lighting collection includes pendant, wall and table lamps, all in four different shapes of classic perfume bottles to add glamorous touch to any interior.
The sleek lamps are made from Carrara marble and oak to form ingenious design for modern home décor. These lights come with built-in LED light for illuminating the surrounding environment with its pleasant ambiance. With these decorative and functional lamps, the firm has brilliantly added touch of uniqueness to contemporary lighting fixtures.
Dressed in high-end materials, these attractive lamps are available in a wide range of colors. So you can pick anyone as per your preference for enhancing décor of your living space with its unique charm. These exclusive lamps will be presented at Milan Furniture Fair 2015 from April 14 to 19 and surely steal all attention of the visitors.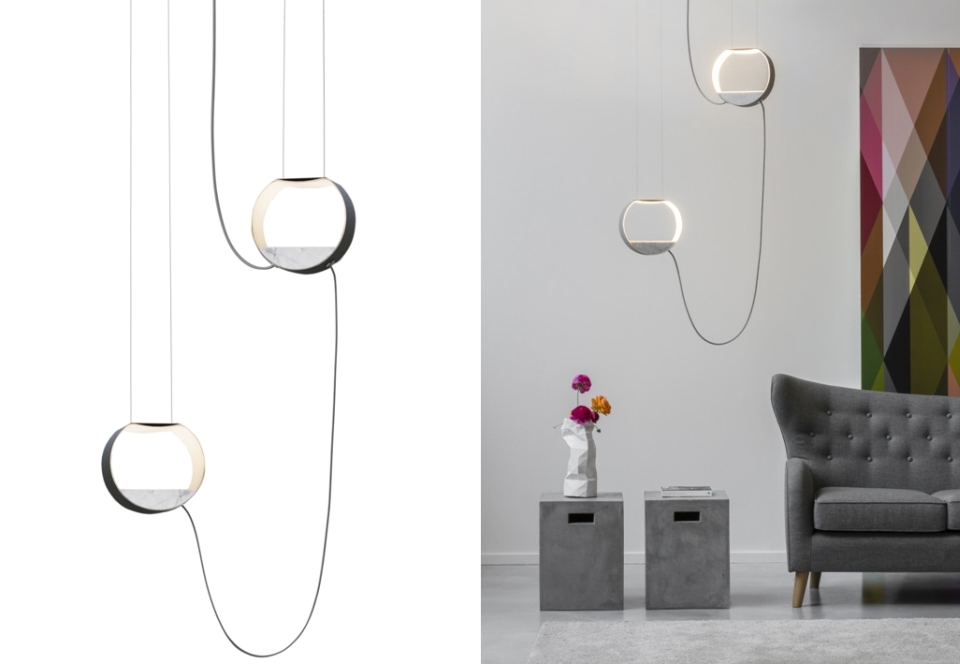 Credit: DesignLover