If you love bold and bright home décor objects, you'd surely love the latest 'Battery Lamps' by Kartell Lights. Italian designer Ferruccio Laviani has created these colorful LED table lamps in compact size to spruce up any interior with its vibrant design. The lamps are available in seven different shades and exhibited at Milan Furniture Fair 2015, from 14 to 19 April.
The lamps are made from transparent crystal that is further shaded into different colors, reflecting enchanting patterns of light through its flamboyant surface. With its colorful prismatic surface, each lamp spreads energetic ambiance of light into any indoor or outdoor space. Thus makes it aesthetic and practical at the same time.
These lighting fixtures are 100-percent rechargeable via USB cable with battery life up to six hours. Being compact in size, these table lamps can be carried to any location with ease. There eye-catching lamps are idyllic to style up both private and public spaces.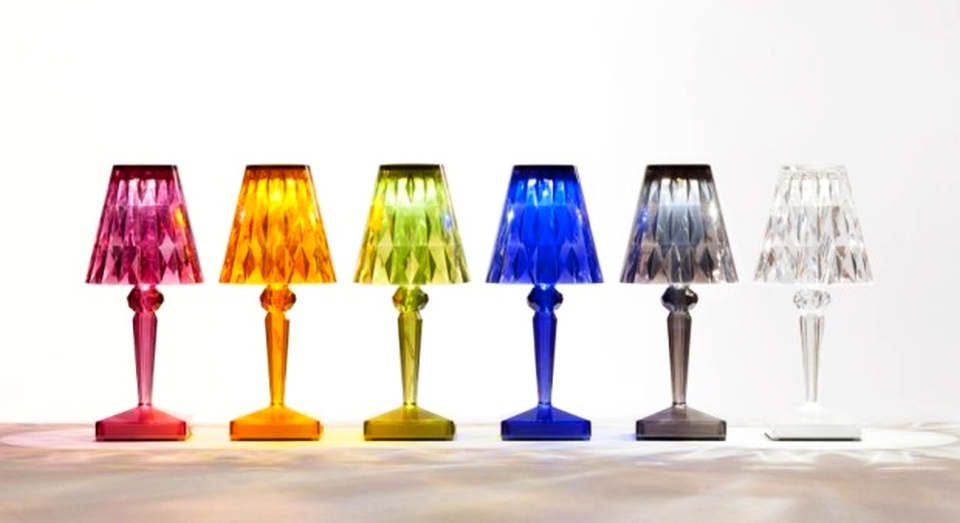 Credit: DesignerBlog