For the first time, Portuguese furniture brand WEWOOD will showcase its most iconic furniture pieces at the Milan Furniture Fair 2015. One of the most intriguing designs to be presented at the event is the Scaffold Sofa by André Teoman Studio. The exclusive sofa with subtle design theme is created to offer more than a simple seating space.
The comfortable sofa is encompassed by elegant wooden frame that severs different purposes such as a side table, a bookshelf and a divider. These shelving units are present alongside the armrests and backrest of the sofa to hold your collection of books and magazine.
Apart from being a shelving unit, the wooden frame also acts side table on either sides or division between living room and adjacent room. With its minimal aesthetics and multiple functioning, the sofa is simply perfect for any small living space. It will surely be a remarkable piece of furniture at the International Furniture Fair due to its contemporary style and practicality.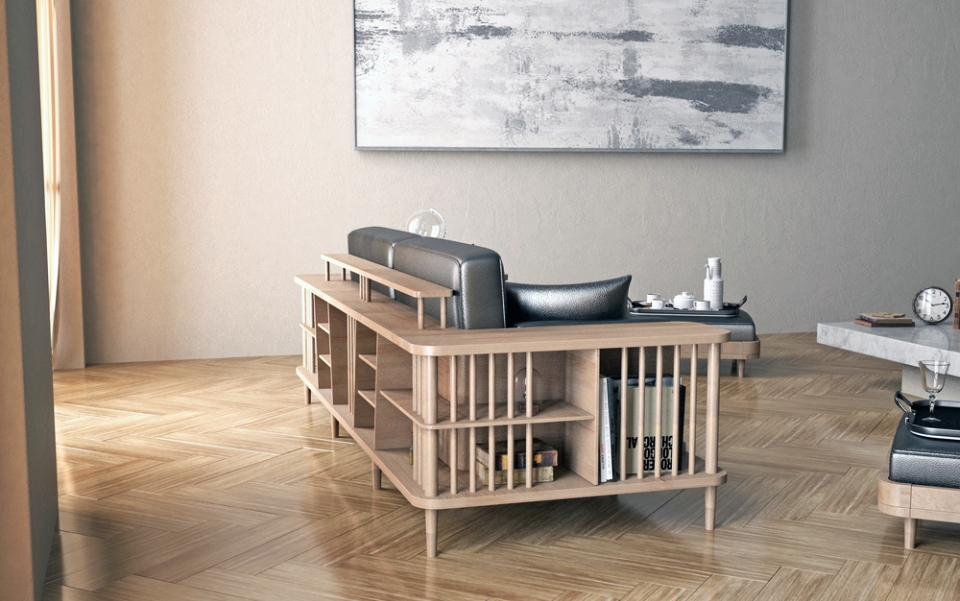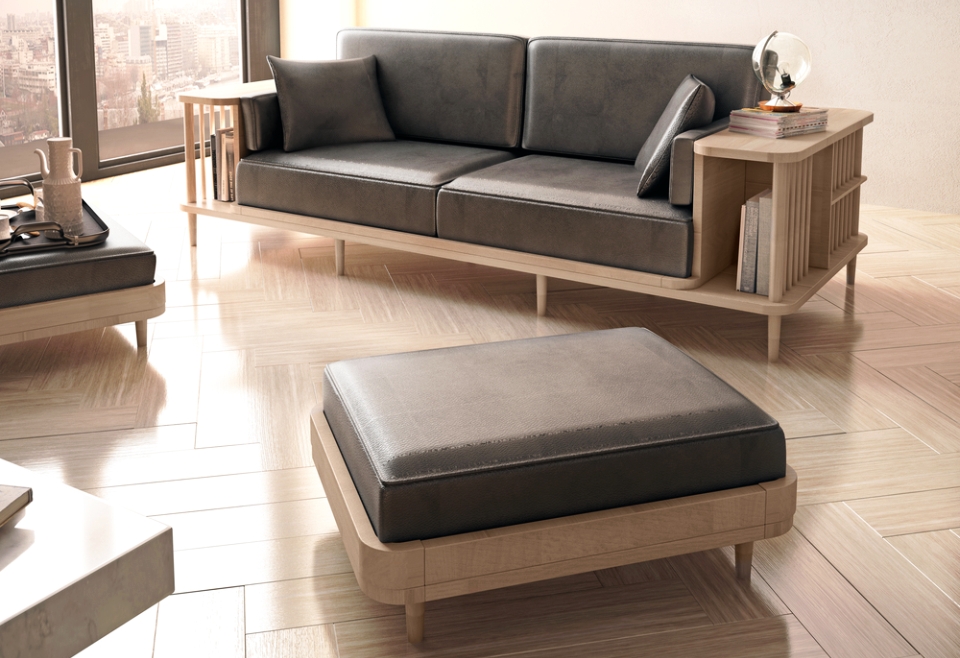 Source: WEWOOD