"I got so tired of building square boxes, I said 'I'm going to build a house that's anything but a square box", said, Bob Castonguay, at a time when he wished to build his own dwelling. Having spent his career in building apartments and elderly housing, he ditched the quintessential house architecture, and opted for a contemporary, energy-efficient geodesic dome home.
The unique Geodesic dome homes were incepted by inventor and architect R. Buckminster Fuller, in the mid-1900s. However, Walther Bauersfeld is credited with building the first one — his planetarium — just after World War I. Castonguay's desire to give his home a unique look led him to the `1982 World's Fair in Tennessee, in need to figure out the design for his own home.
Created with triangular pieces that boast a spherical shape, Castonguay dome house is nothing less than a visual treat for modern home enthusiasts. Exquisite triangles throughout the exterior and interior of the home at 35 Sawyer Hill Road, is an attention-grabbing architecture. They give out structural stress throughout the layout of the design, which results in a building capable of surviving heavy loads. Something similar to a geodesic dome which is a Spaceship Earth at Epcot in Disney World.
Also read: 'F.Domes' brings affordable kits to build airy DIY geodesic dome
The architectural design created by Castonguay, is airy and largely contributes to its effectiveness. Having constructed with 10-sided domes, and on 3 acres land, this dome house includes natural rock formations, allowing his family to contribute to nature by planting flowers and growing vegetables.
A perfect getaway to relax under the beautiful scenery, this house resonates well with nature, and is entertaining. The dome house is surely a complete package when we talk of modern housing. Right from open design for the kitchen, living area and dining room; to the master bedroom, it is an absolute stunner with walk-in closets, and a master bath located on one side of the main floor.
Castonguay's love for an open concept for this gorgeous house is winning hearts, and will remain the same for years to come, thanks to its design. The Geodesic dome house features paintings of his father's farm and a beautiful lighthouse. The current property price of this house for sale in the market is $369,000 USD. So, will you live here? We know we'd love to!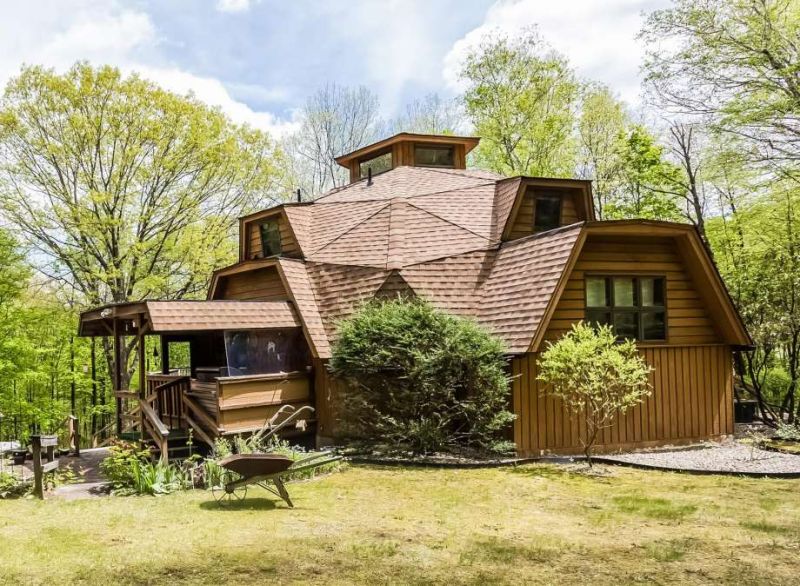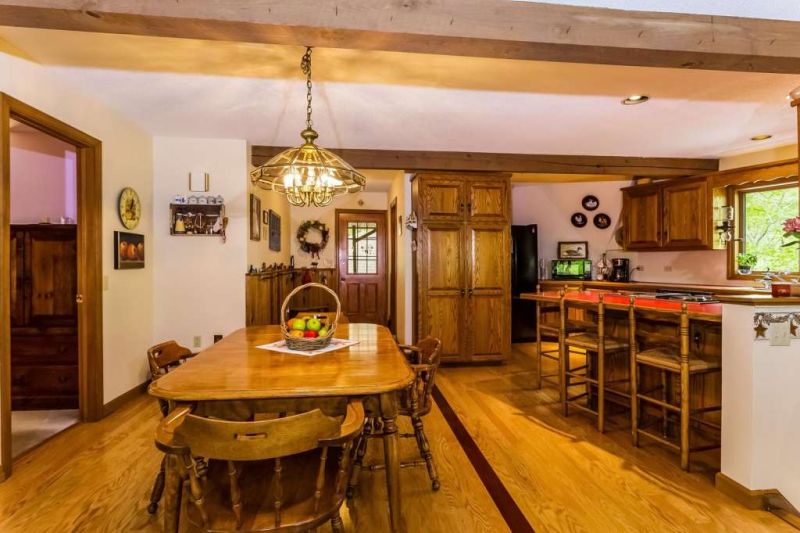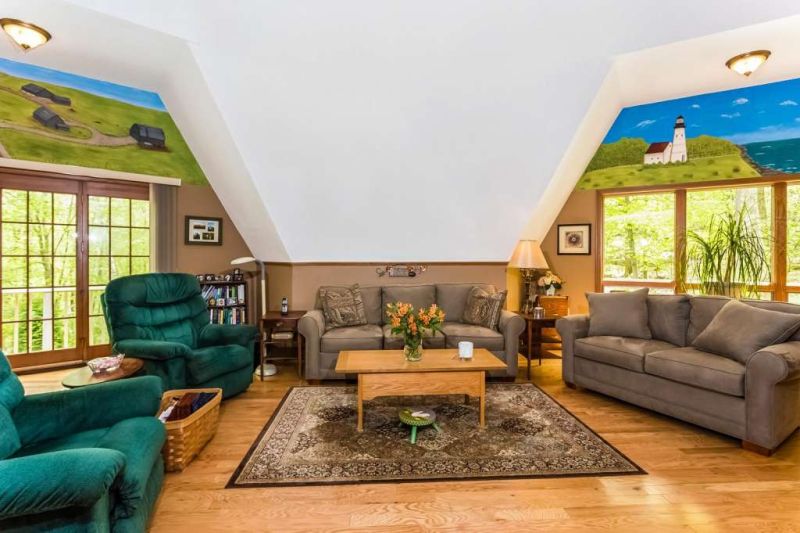 Via: The News-Times