Most people in South African townships rely on wood-burning stoves for cooking, as these are cheaper and don't even need electricity for cooking. But these traditional-styled stoves produce several toxic gases, leading to many casualties through harmful smoke. To get rid of harmful cooking stoves, Mimi Moto stove is a clean and safe cooking alternative that works by gasifying wood instead of burning it.
Boasting red-colored cylindrical design, Mimi Moto is a forced air gasifier stove that burns wood pallets to create good flame for cooking. Unlike wood-burning stoves, it doesn't let toxic vapors escape into the surroundings. Therefore, it is much safer to use for both the users and the environment.
It includes two removable burning chambers to manage all type of cooking needs. The bigger chamber is to generate high power flame and can adjust large pots for cooking. On the other hand, small chamber produces low power simmering that's required for small pots or simply for warming food.
To maintain constant flames, a fan has been integrated into the stove. The fan is powered by a built-in battery pack or you need to purchase a separate solar panel for its operation in off-grid regions. However, the 3000mAh battery pack lets the fan work for up to 17 hours on low speed, and for 5.5 hours on high speed. In addition, USB-A adapter is provided so that the user can even power it directly from the grid.
Due to its user-friendly durable and affordable design, the Mimi Stove has also bagged 'Best Stove' award by the UN Global Alliance for Clean Cookstoves. The team behind this amazing stove is successfully running Clean Cooking Revolution Campaign in South Africa. Hopefully, the stove will also be released in other developing nations as well.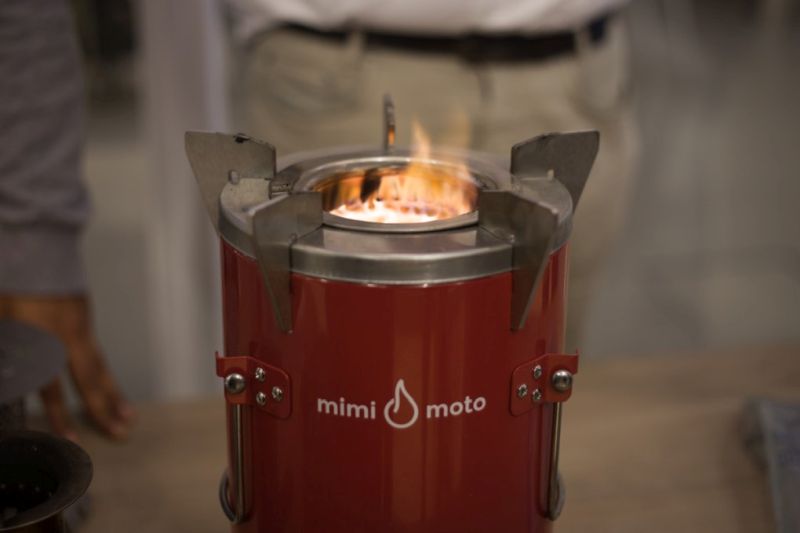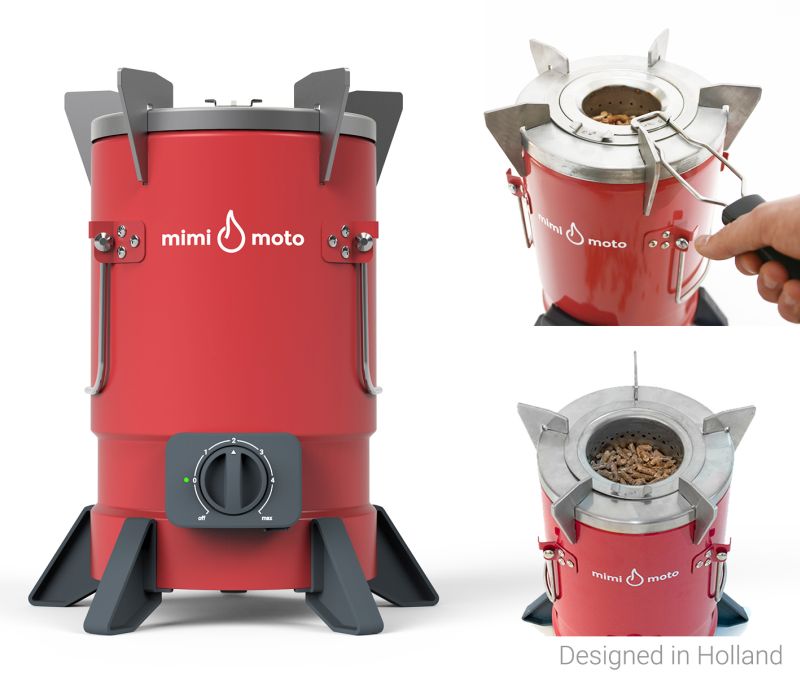 Source: CleanCookingRevolution