Germany-based Mind Architecture Collective has created a three-story wood office on a small plot with two old garages in Bischofsheim, Germany. This 175-square-meter ecological structure boasts flexible interiors and wooden siding and big glazed floor-to-ceiling windows on exteriors. This contemporary wooden home office is designed for using as a versatile urban residence with an airy workspace.
Keeping in mind all regional building regulations, designers have properly utilized the space to meet client's requirements. They kept the office design flexible to transform it into a residential dwelling later. Flexibility is the main facet in its interiors and exteriors so that one can easily turn public spaces into private areas.
First and second floors can be used as individual workplaces, while the ground floor has a common living area with a kitchen and a separate workplace. One common thing in the space is white curtains that can be used to create partitions between open areas of the floor. White-colored staircase, table, lamp and chair beautifully contrast its rustic interiors to make it a bright and efficient workspace.
The wood-intensive cubical home office structure looks simple but provides dynamic and urban working environment. The large glass windows definitely add surprising essence to the office design.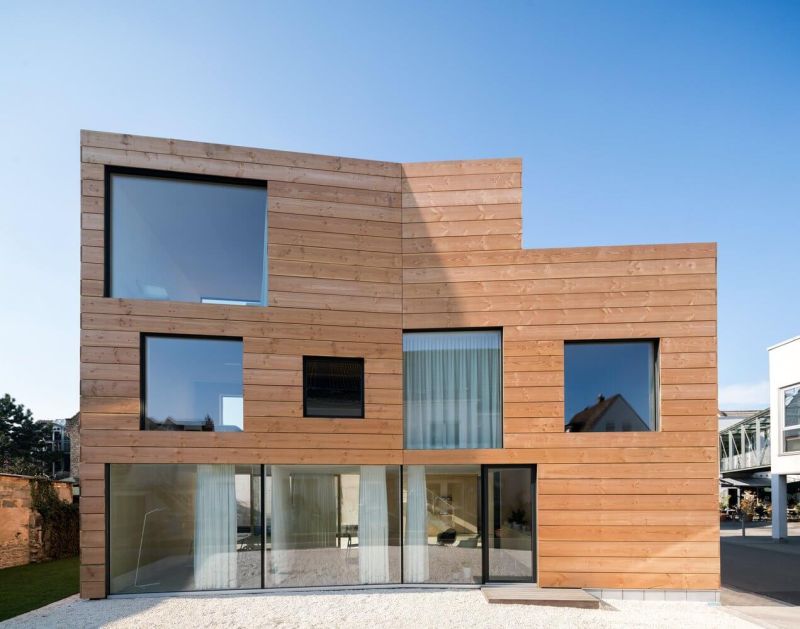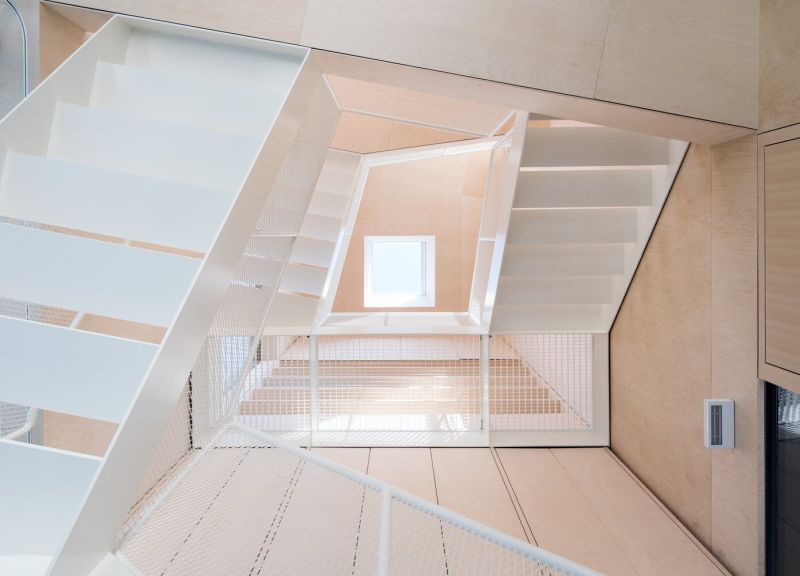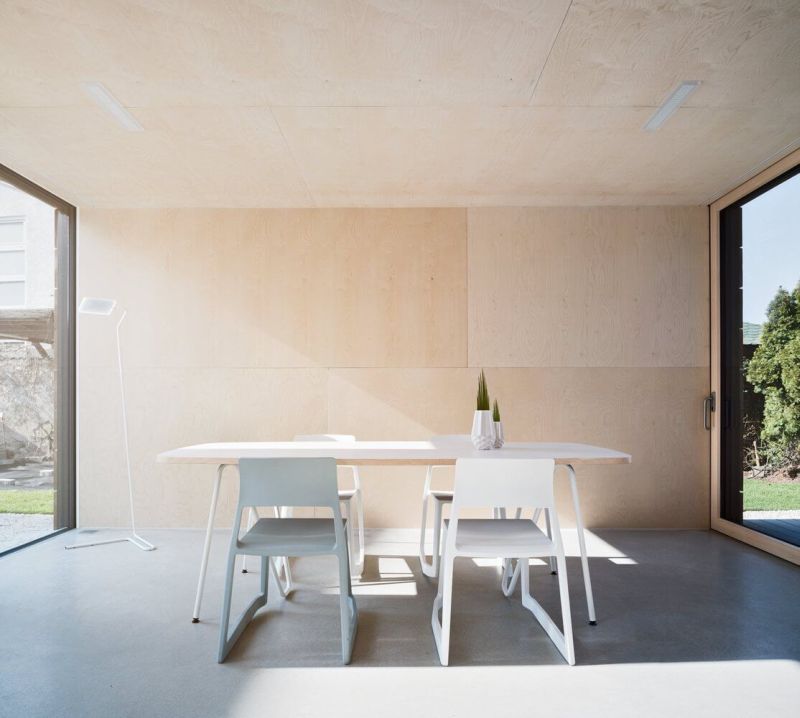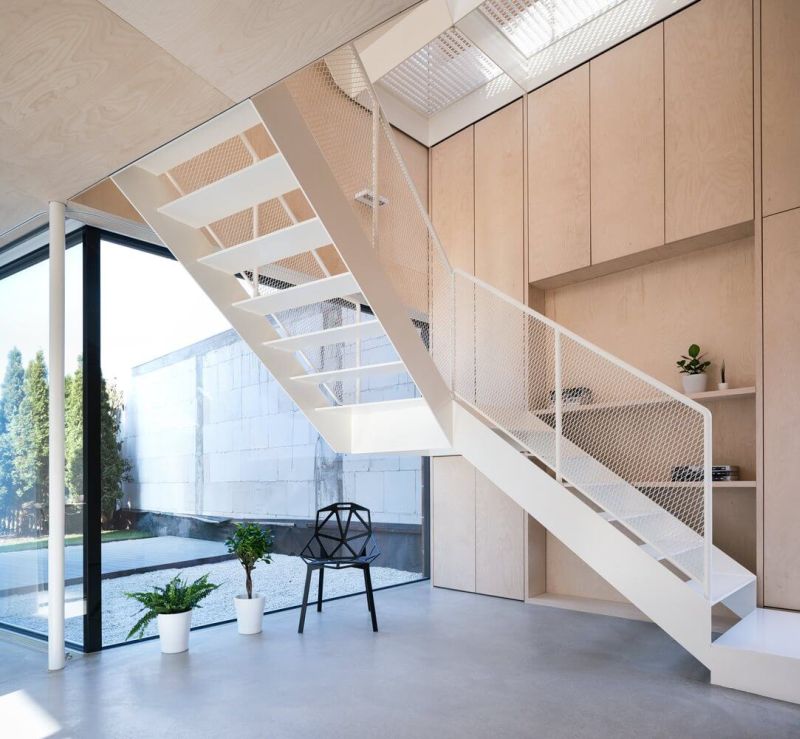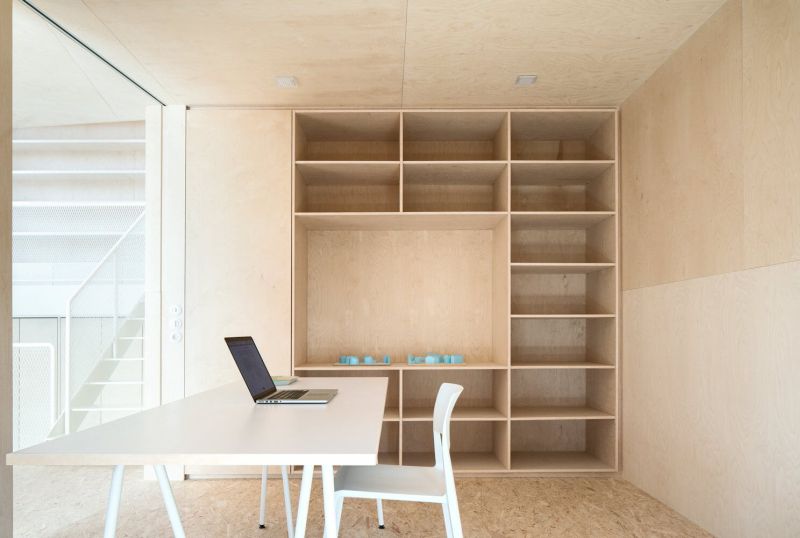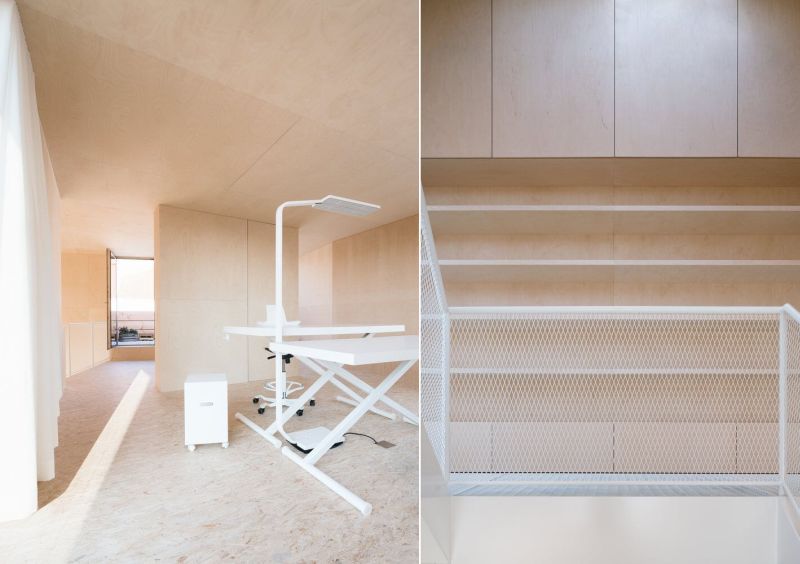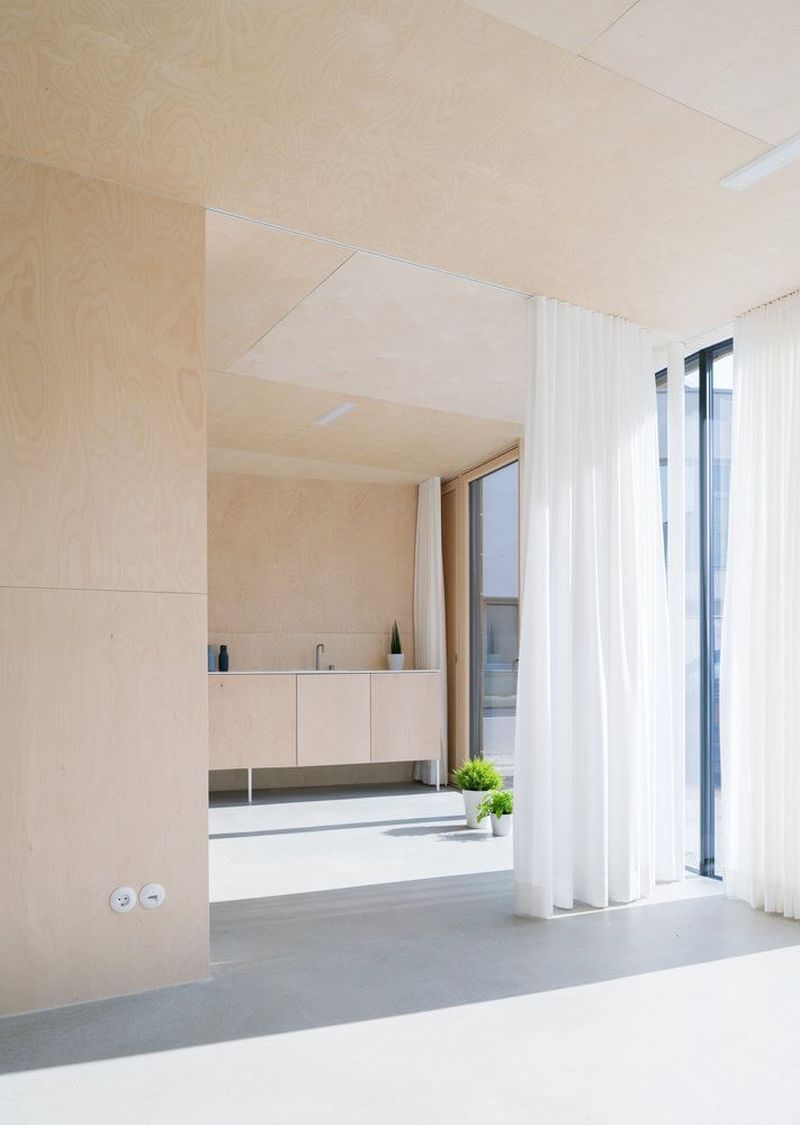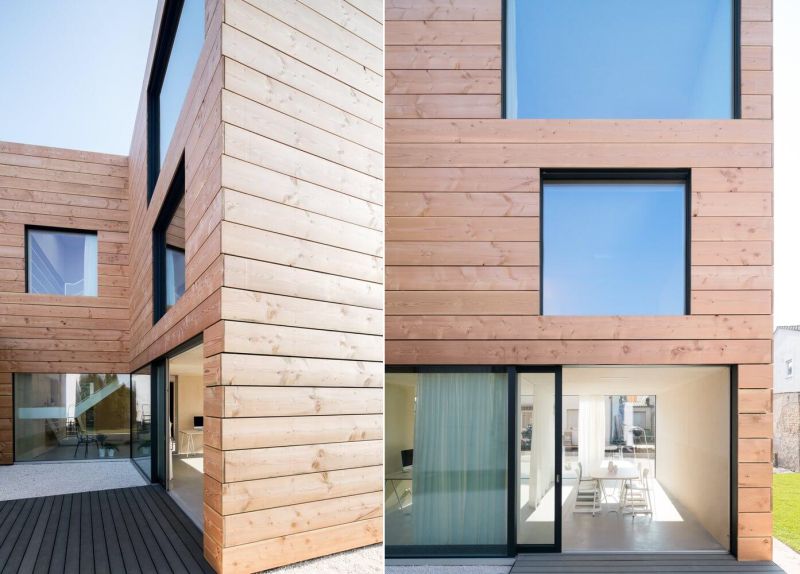 Via: Freshome