Experts at TYM Homes have created an unusual mine shaft-themed home theater for a client living in Utah. This unusual home theater is made to feel like a coal mine to pay tribute to the homeowner's industrial roots. The homeowner's father was once a coal miner, so he has a bent towards mining.
He decided to reflect the family's lineage by making a home theater that looks like a mine shaft. A team from TYM Homes has brilliantly managed to fulfill their client's wish by creating amphitheater-shaped home theater. For construction, they've incorporated natural materials and accouterments reminiscent of coal mining.
In collaboration with builder Tree Haven Homes of Bluffdale, Utah, the TYM team has equipped a cutting-edge home theater system into rustic atmosphere of an earlier time. To complete the home theater, a Sony 4K video projector has been placed between wood beams on the ceiling. The Paradigm speakers and subwoofers are nestled within reclaimed barn wood on the walls. For perfect lighting over the viewing area, sconces resembling gas lanterns are used.
The A/V equipment is controlled via a Savant system, which was programmed by Montgomery to set the components, as well as the room for a movie in few seconds. To prepare the room for a movie, the owner just has to Play on the Savant control app on his iPad that's stationed on one of the seats in the theater.
Using the Savant app, the owner can even direct content of other eight TV sets in his 9,000-square-foot house. Moreover, lighting and home security systems can also be monitored using this smart app. Dolby Atmos surround-sound system comprising an Onkyo receiver and a 7.2.4-channel speaker configuration is used for high quality sound. This makes sound system equally appealing as the superior quality video.
This coal miner's masterpiece has also been the Home of the Year gold winner for home theater ($25,000-$75,000). It is truly one-of-a-kind home theater celebrating mining history of the homeowner's family. Every detail is true to the theme, hence offers ultimate underground experience with entertainment.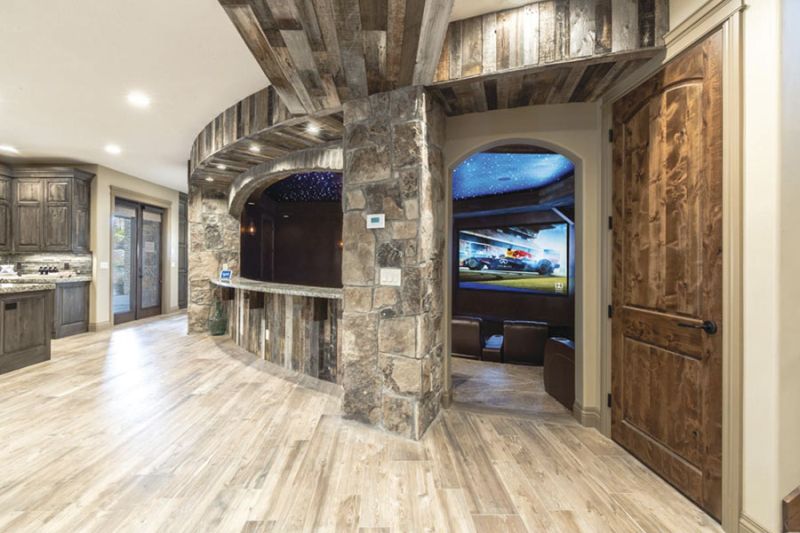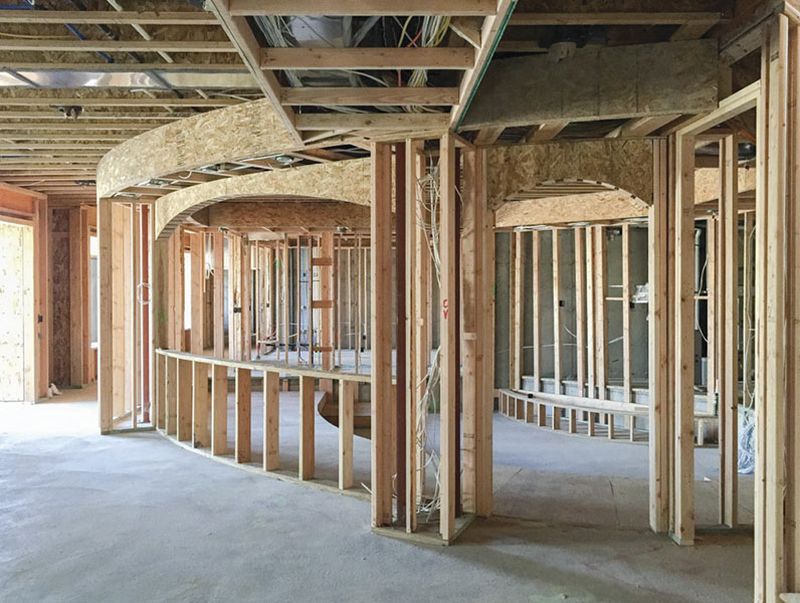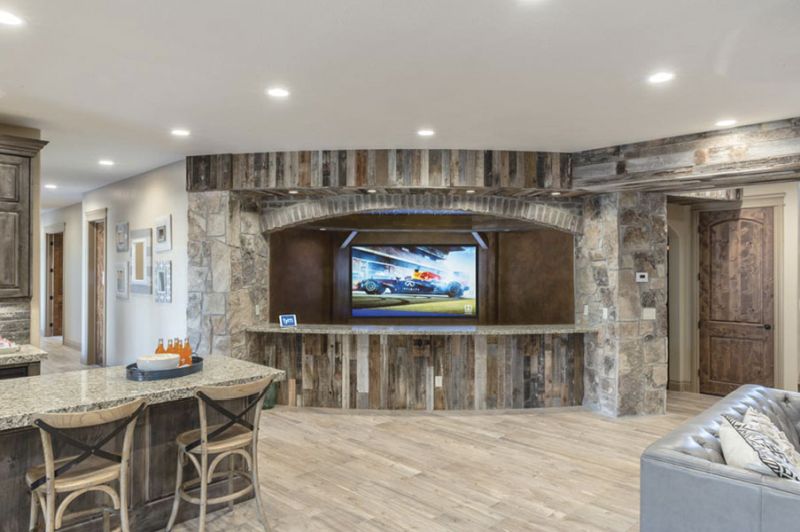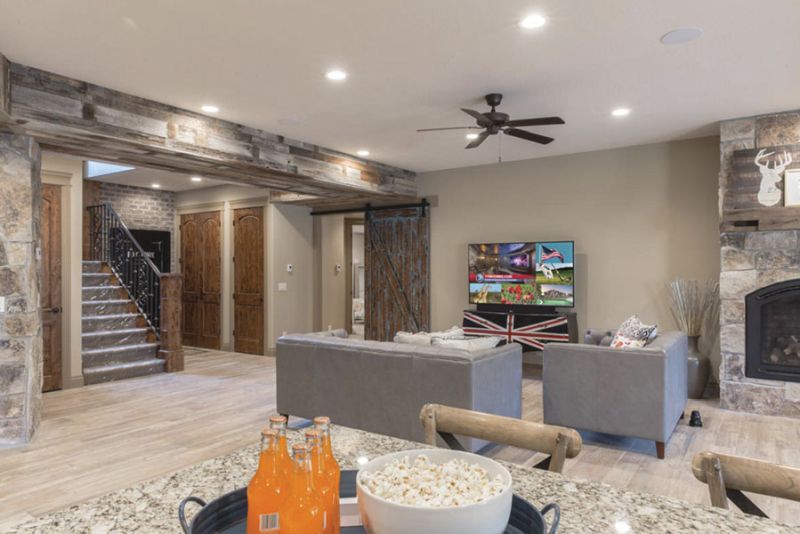 Via: CEPro