Mini trees with LED lights is an elegantly designed light that not only illuminates but brings festivity feel to your house whenever the lights are switched on. It is important to have properly illuminated house, as it not only increases the aesthetics but also brings in positive energy. It is therefore necessary for every homeowner to have balanced and soothing light.
The tree lights are also designed with same motive, i.e. to ignite as well as appease the exterior and interior of the house, however,  the tree lights also becomes a great option to be used for special and festive occasions.
The mini trees consists of 32 spherically shaped white LED lights, which are 15mm in diameter and resembles wild berries. Available in a pack of eight, the trees provide ample light needed to illuminate the garden or pathway. The trees can be planted inside the garden and pool area, according to user requirements as the 2m connection cable between the trees provides both flexibility as well as various alternatives for the alignment of lights.
The €79 (approximately $90) mini trees is installed with 256 LED lights, having A+ EU energy label making the complete set of trees a power efficient lighting system, which also reduces the maintenance cost. The mini trees with LED lights is an effective and cost saving outdoor decor item that increases the aesthetics and also brings in the festive feel.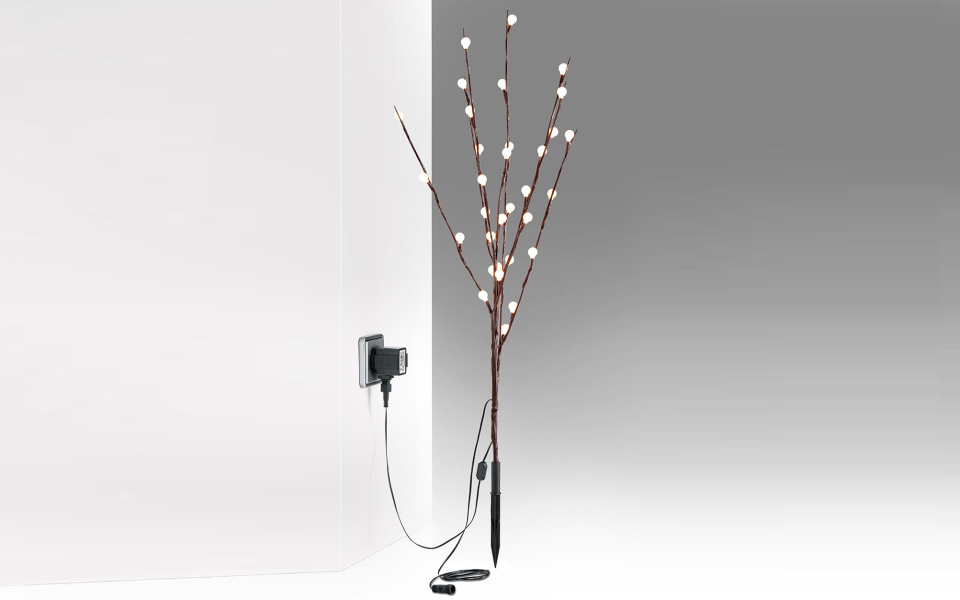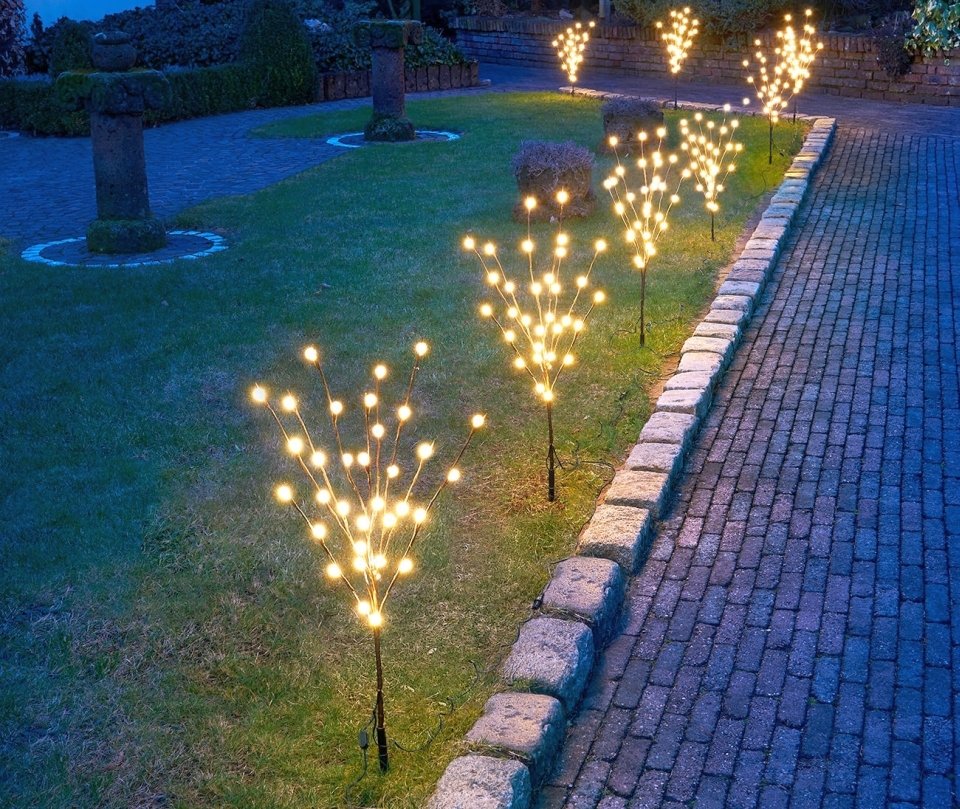 Via: Proidee