Brazil-based architectural firm Felipe Hess has designed a minimalist apartment for a young actor who lives alone. The apartment featuring minimal contemporary interior is situated in 1960's modernist building in Sao Paulo. Keeping the owners' need of spacious and clean-cut space, the designers decided to tear down nearly every wall to unite all social areas within the house.
As you can clearly see- living room, dining room, kitchen, seating area and library are all combined in one huge space, without overlapping onto each other. Furthermore, bedroom with attached bathroom and another bathroom for guests, remain hidden on other side of this spacious living area.
One of the apartment's unique assets is a 10-meter long wooden table, running on one side of the loft-like space. This simple wooden table here serves multiple purposes and acts as- cooking table, dining table and office desk with inlaid power plugs. Another highlight of the house is its main entrance that is placed inside a cube construction, all clad in bright yellow tiles.
To create maintain seamless surface of the tiles, designers has not used any handle on the main door. In order to open it, a PIN has to be entered on a number pad that is hidden behind one of the tiles. The entrance cube is covered in bookshelves all around and on entering inside it seems as if you're coming out of a secret room hidden within the bookcase.
Interior of the apartment completes with natural light entering through windows to brighten up the living space throughout the day. This minimal house has playful yet functional aesthetics that adds up to its urban design, as per requirements of the owner.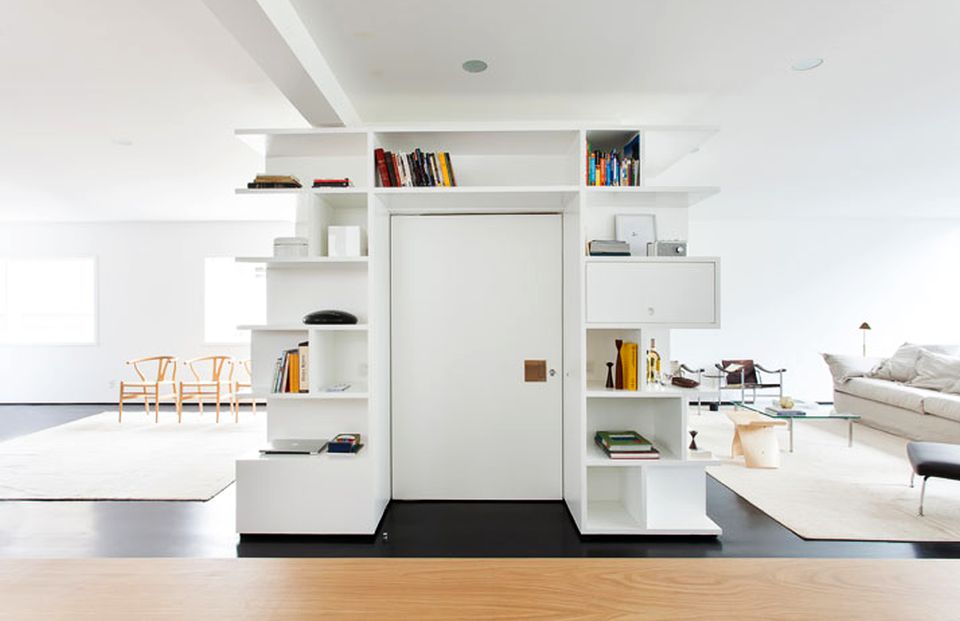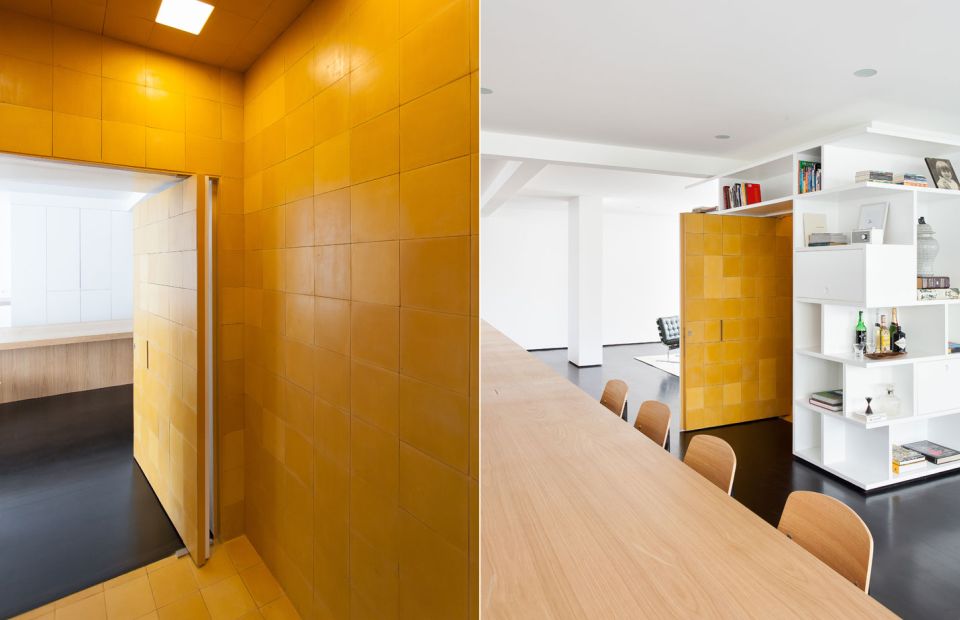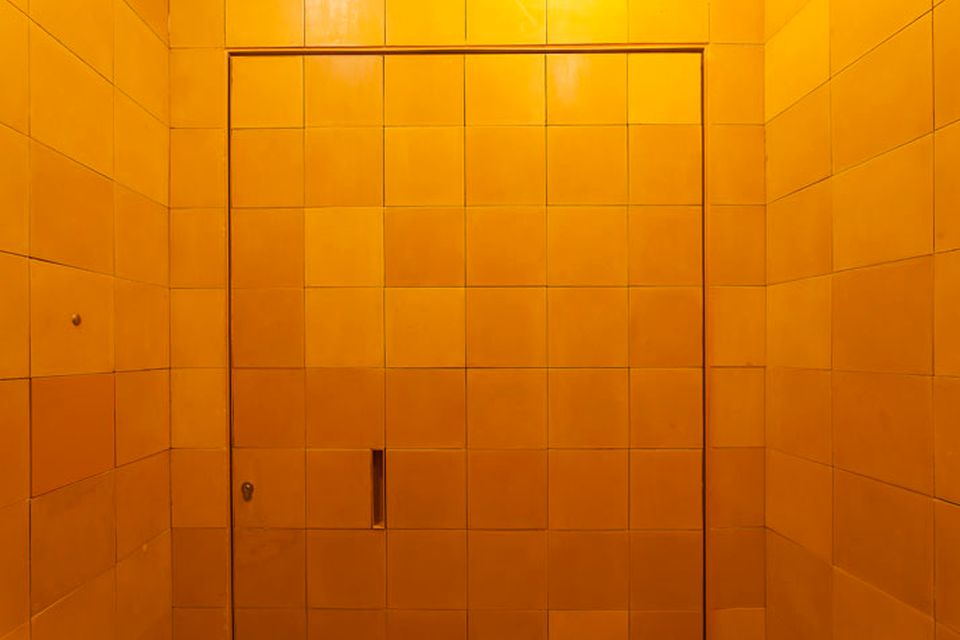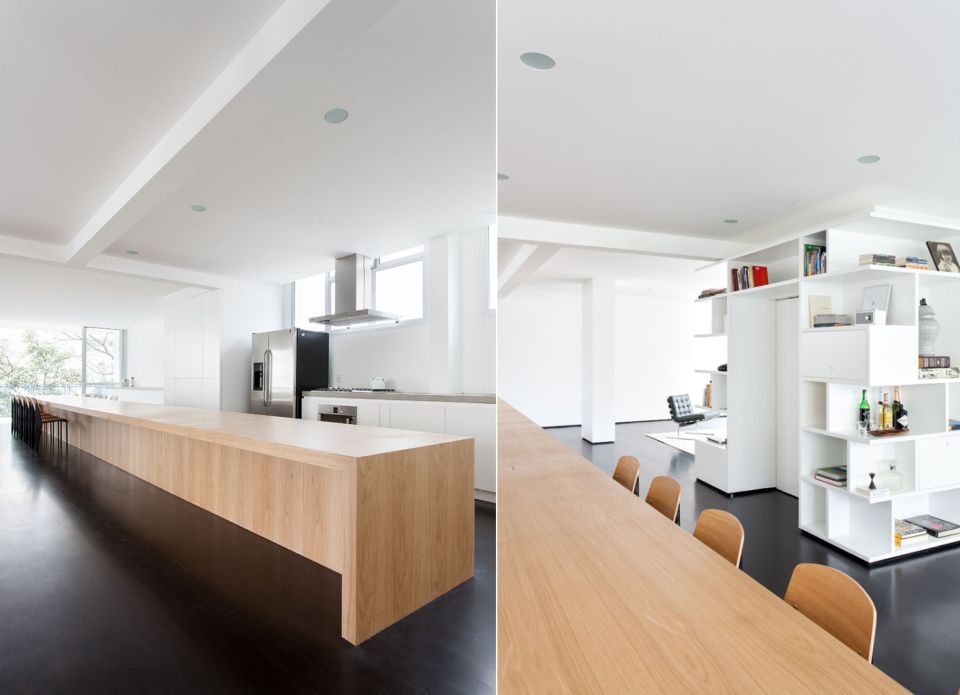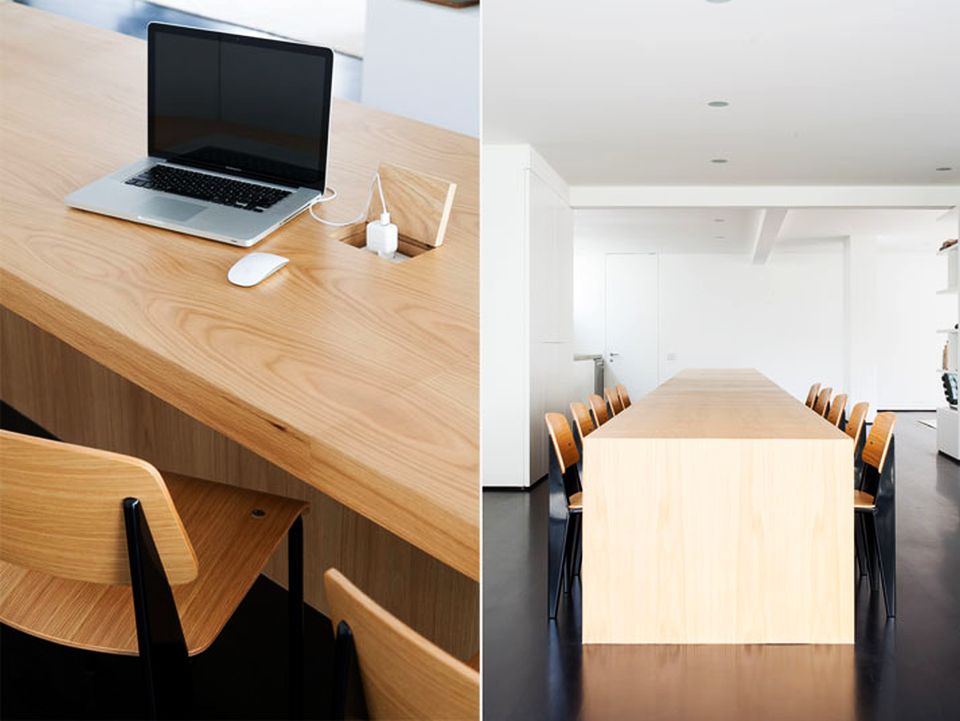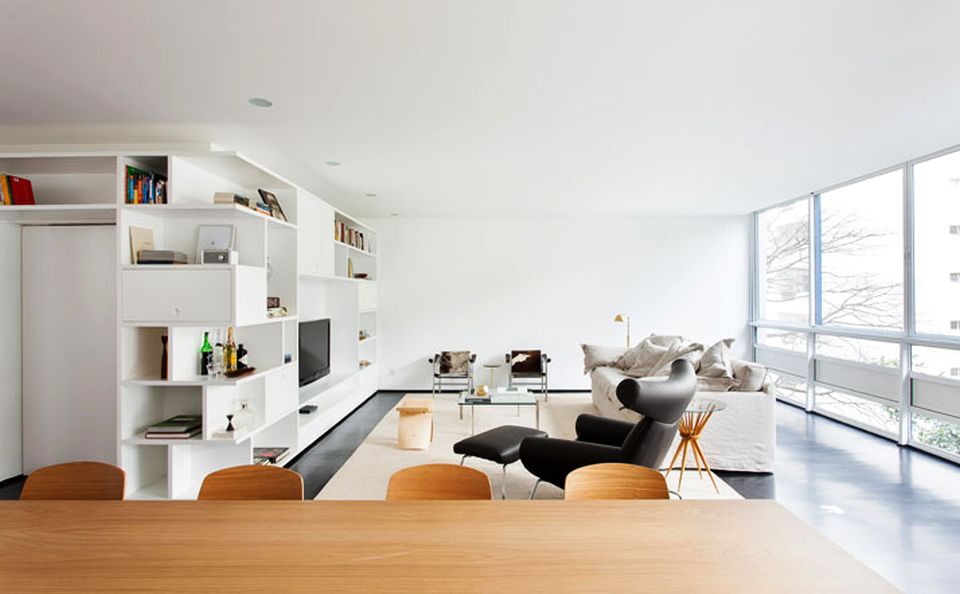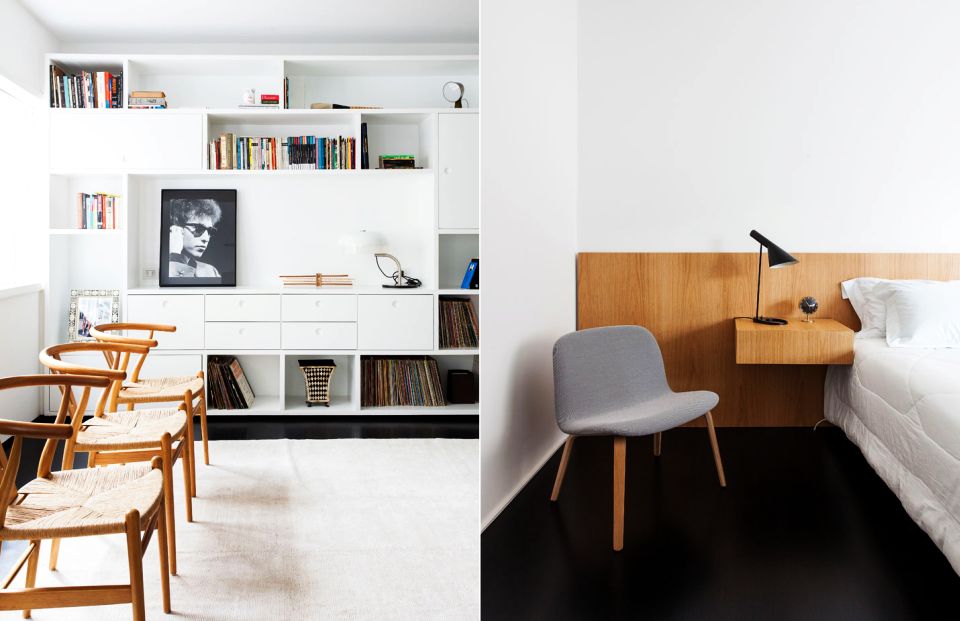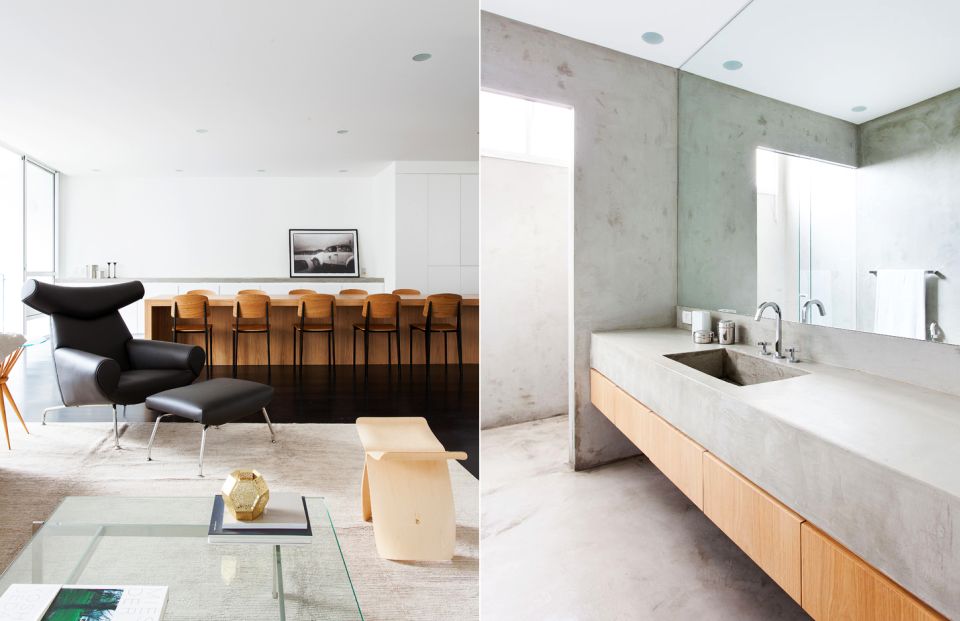 Credit: Yatzer/Images Courtesy: RicardoBassetti