The Canadian tiny house maker Minimaliste has recently come up with the latest version of its popular Magnolia model. The all-new Magnolia V8 looks similar to the previous models on the outside but it features a rooftop deck complete with railing. Its interior design is also different, especially the layout of the living area.
With its dimensions of 10.5 x 34.5 feet, the Magnolia V8 is considered a ''park model'' size tiny house. It is built to withstand northern Ontario weather and is equipped with cozy features of a full-fledged home, like underfloor heating and AC for different weather conditions.
Its exterior is finished in charred cedar and the roof is built in steel while there are modern-minimalist white interiors. The tiny house has a high ceiling with exposed pine beams for a cool rustic touch in living space. There are motorized blinds and smart lock for easily controlling the amount of natural light coming inside.
The living room has an entertainment center and a folding dining table/work desk. Next up is the kitchen with a quartz countertop, farmhouse-style sink, dishwasher, oven and a removable single-burner portable cooktop. It also contains a fridge and a pantry.
The Magnolia V8 has a main floor bedroom near a wall with built-in storage cabinets. There is also an additional loft bedroom that can be accessed via a staircase, which is a different feature from the earlier models with ladder. This space has a low ceiling height but a skylight brings natural light in to make it feel spacious. The loft also provides access to the rooftop deck.
The tiny house has a bathroom with a bathtub, shower, flushing toilet, vanity sink and some storage space. There is also a separate maintenance room for electrical and other equipment.
Also Read: 50 Most Inspiring Tiny Houses on Wheels
The Magnolia V8 uses a RV-style hookup for power and can also work through a generator. It is built from structurally insulated panels with a high level of insulation and airtightness that ensure relatively less energy is consumed to maintain a comfortable temperature inside.
This custom tiny house is a wonderful build with enhanced living space courtesy of a rooftop deck. There are no details about its price, however, the Magnolia series starts at $107,000 (so you can get an idea).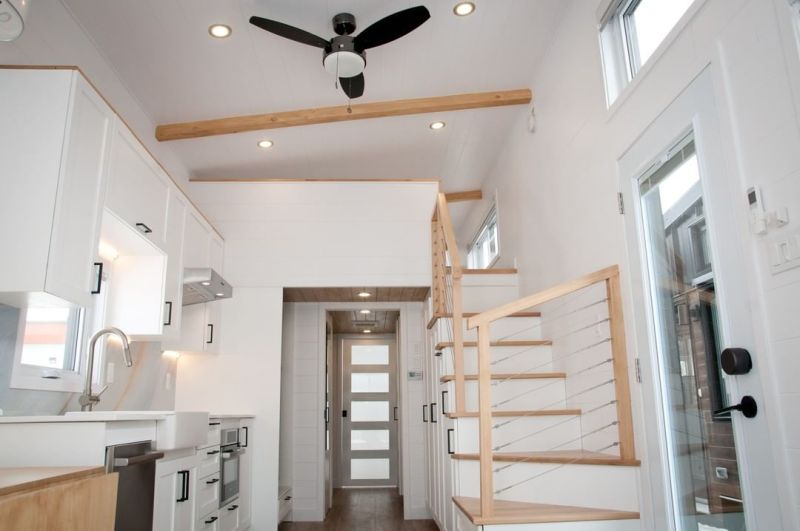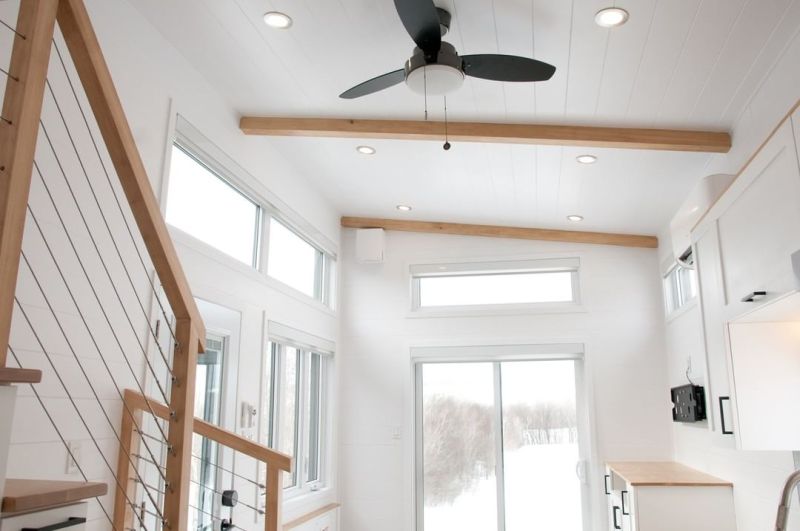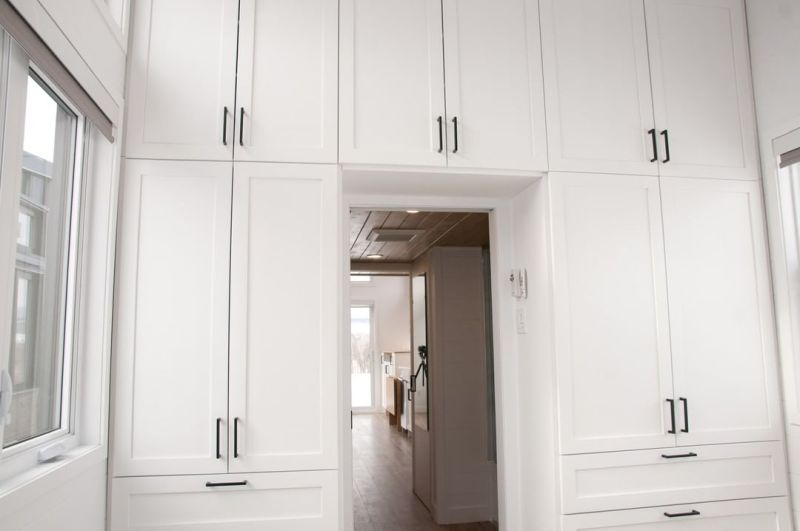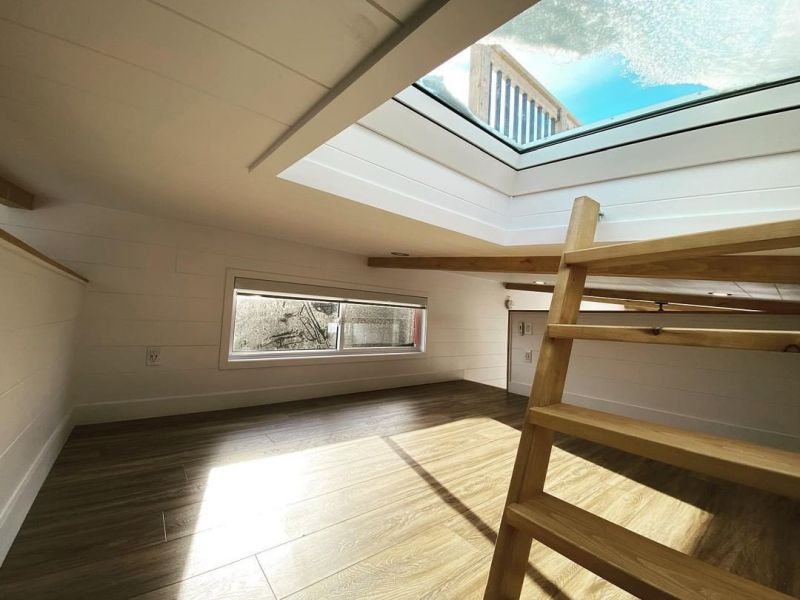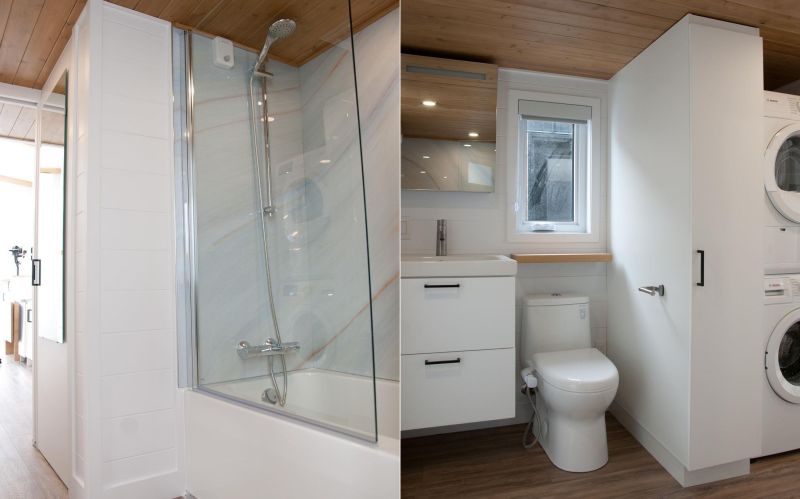 Via: Newatlas