Design studio Minorpoet has remodeled a traditional Japanese-styled apartment with hideaway kitchen. Built in 1960, the apartment is located in Shibuya,Tokyo and bought by the client to accommodate both home and workplace in the available space. As per the client's requirement, architects at Minorpoet have brilliantly managed to create a functional flat with undisclosed cooking area.
Usually apartment kitchens are center of the home, but this Japanese apartment trumps that trend with a hidden kitchen. According to Japanese tradition, kitchen cannot be seen from a living room. Following traditional Japanese design techniques, this renovated house uses floor-to-ceiling doors to hide the kitchen, as well as storage space.
These folding doors can easily slide open/shut to reveal and hide the kitchen behind wooden panels. When closed, the doors give minimalist aesthetic to the apartment. On opening, they reveal a fully-functional cooking area.
The bedroom and bathroom spaces are located at opposite ends of the living room. Moreover, basic furniture has been chosen to cunterpart minimal layout of the apartment. There is a stackable seat in minimal wooden finish to provide comfortable seating. On the other hand, Ulm Stool by Swiss architect Max Bill is used as a side table.
Overall, this traditional design-inspired living space offers more room for creativity. Although many people in urban areas prefer open kitchen designs, but for those who like to experiment with their interior and want something minimalist can surely take inspiration from this subtle home.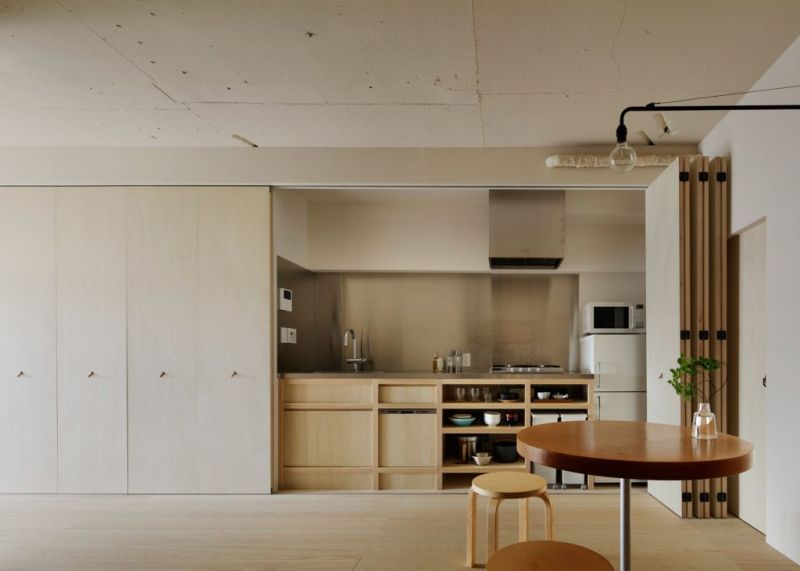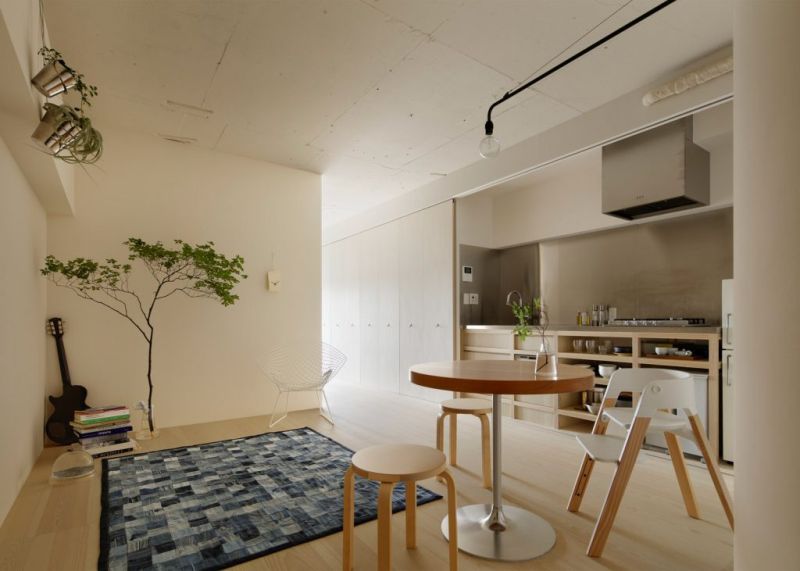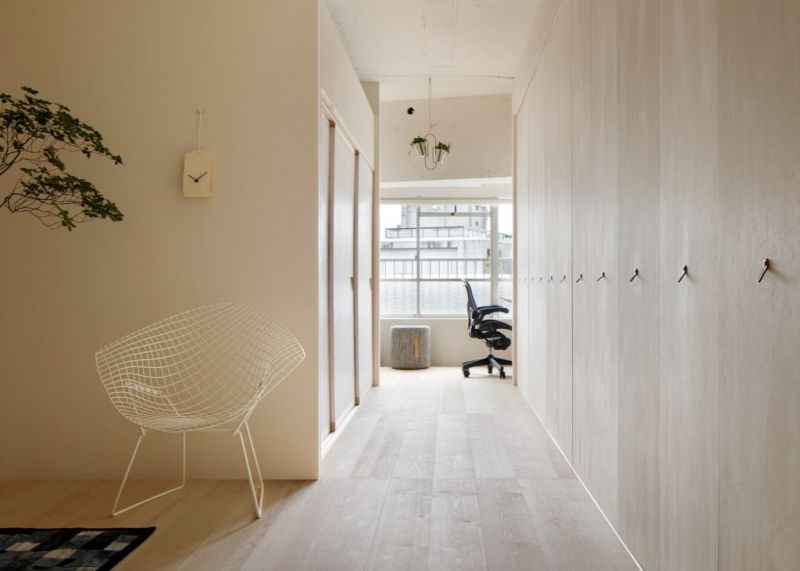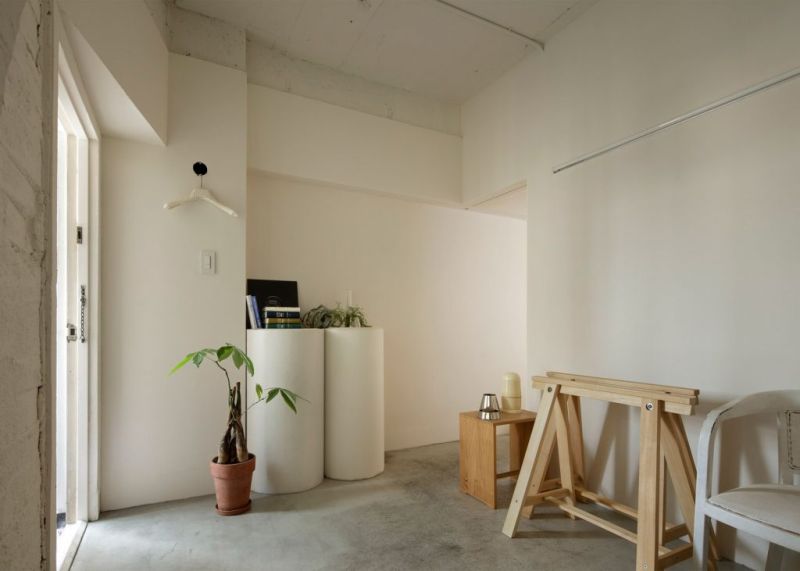 Via: Dezeen