Contrived by Dutch designer Remco Siebring, Mirror Mirror is a clever roof extension on a designated monument in a small city in the north of Holland. Inspired by the concept of a treehouse, this rooftop extension serves as an elevated home for a twelve-year-old boy.
The interesting thing about this cubed structure is that it has been clad completed in mirrored glass to seamlessly blend into the cityscape. At day time, the box-shaped structure reflects its surroundings and appears almost invisible when viewed the street. At night time, it becomes a huge glowing lantern on the street, when internal lights are switched on.
The exterior of the building gives it a futuristic appearance, whereas the interior has been designed with standard housing materials. Inside, the wood-framed walls are made from top-grade pinewood for the minimalist look and cozy atmosphere. Moreover, the huge windows on each facade bring in the natural daylight, making the living space appear more spacious.
The treehouse consists of a few overlapping spaces such as an entry space, workspace and a sleeping loft – each open to one another. The sleeping loft has been made out of a steel platform that cantilevers out to mimic a nest hanging it between tree branches. Furthermore, the treehouse is connected to the main house via a staircase leading down.
Overall, it is an urban treehouse with spacious living space and also offers the bird-eyed view of the entire landscape of the town. It's amazing to see how the architect has beautifully made this private space interact with its surroundings.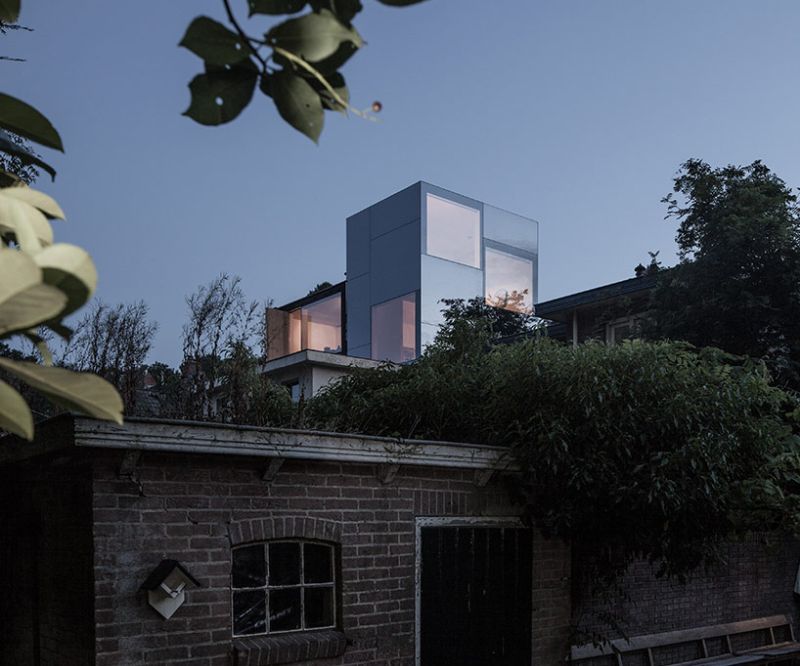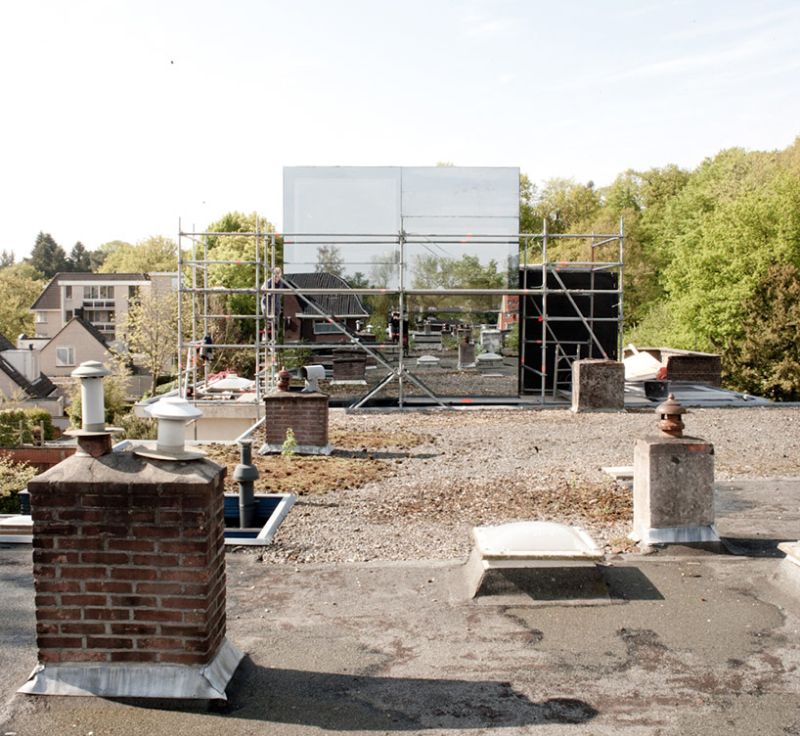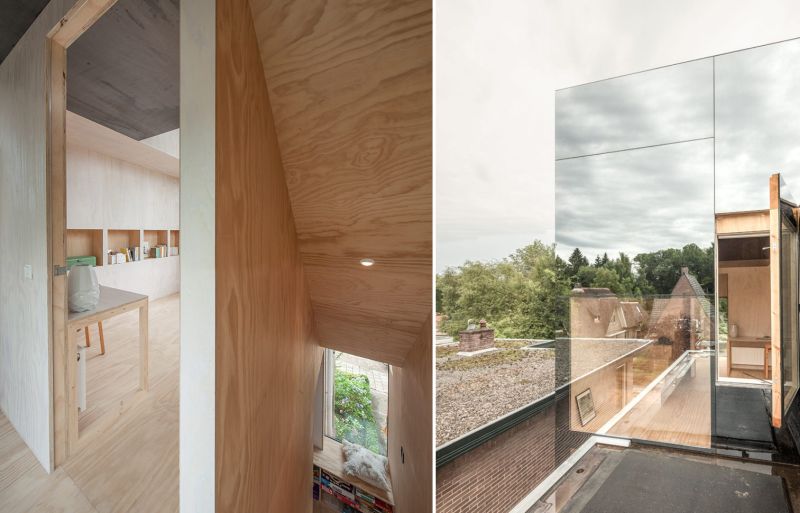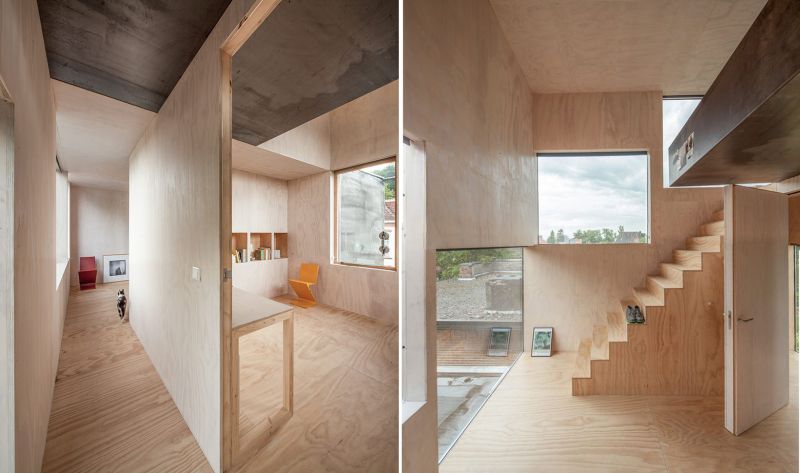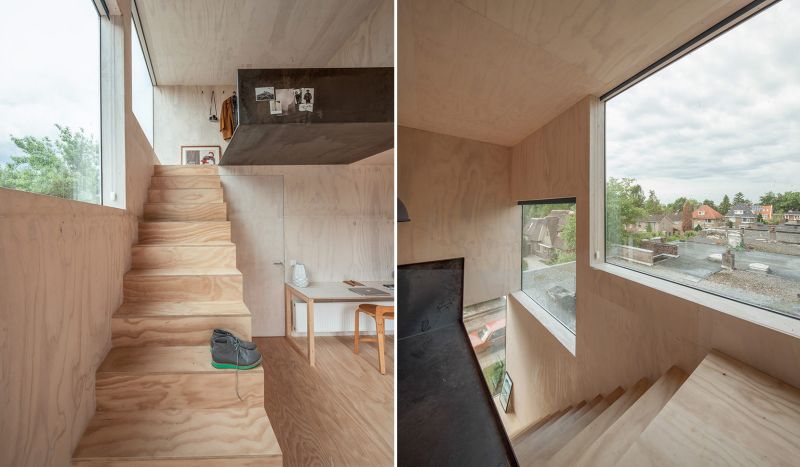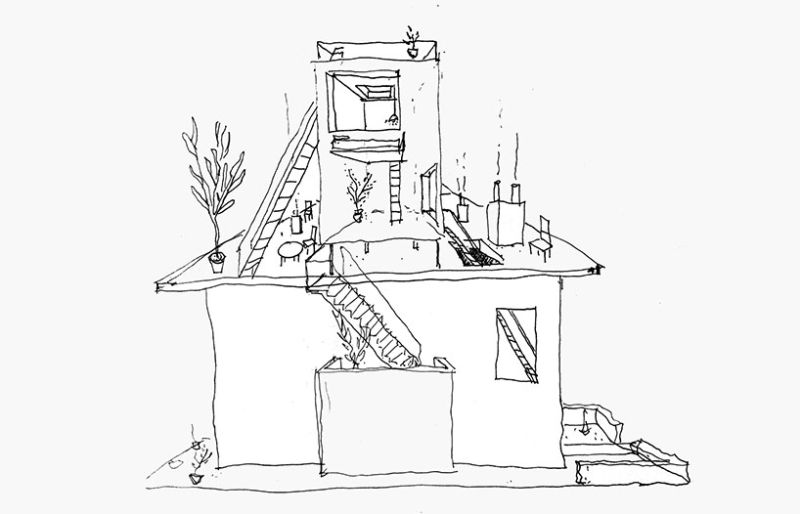 Via: Treehugger