Recently, we came across a bizarre architectural design installed on Worthing beach, Sussex UK. Created by London-Sussex-based firm ECE Architecture in collaboration with Mark Sephton from Creative Forager, the Mirrored Beach Hut is a creative art installation aiming to incite conversation between locals and tourists.
It is made entirely of acrylic mirror sheets that were laser-cut and placed over wooden panels to reflect gorgeous beach-front and nearby surroundings, whilst has become talk of the town. It is shaped and sized exactly like other beach-front huts in United Kingdom. Moreover, it took Sephton and ECE team a total of six weeks to design and finally install this unique creation.
It is a great way to spark common interests among beach-goers in the era, where people are busier on social networking sites rather than indulging in face-to-face interaction. Not only a conversation starter, but it is also an amazing plot to take selfies for both tourists and local residents. Sounds fun, right?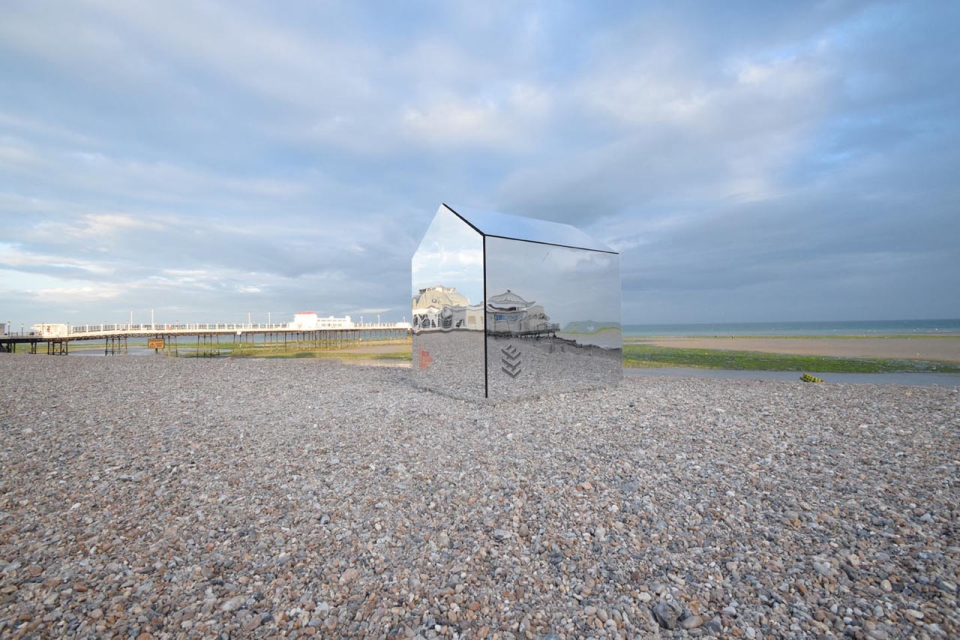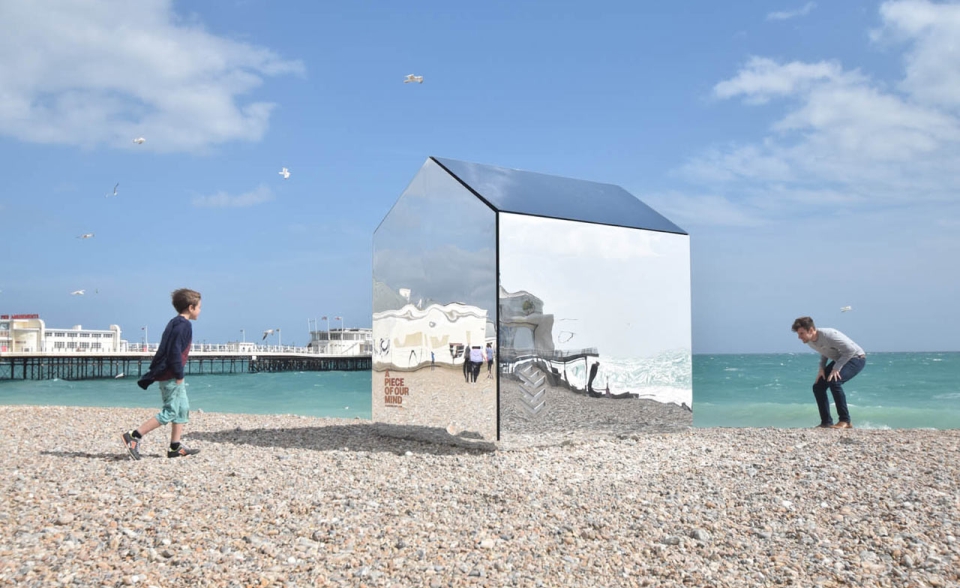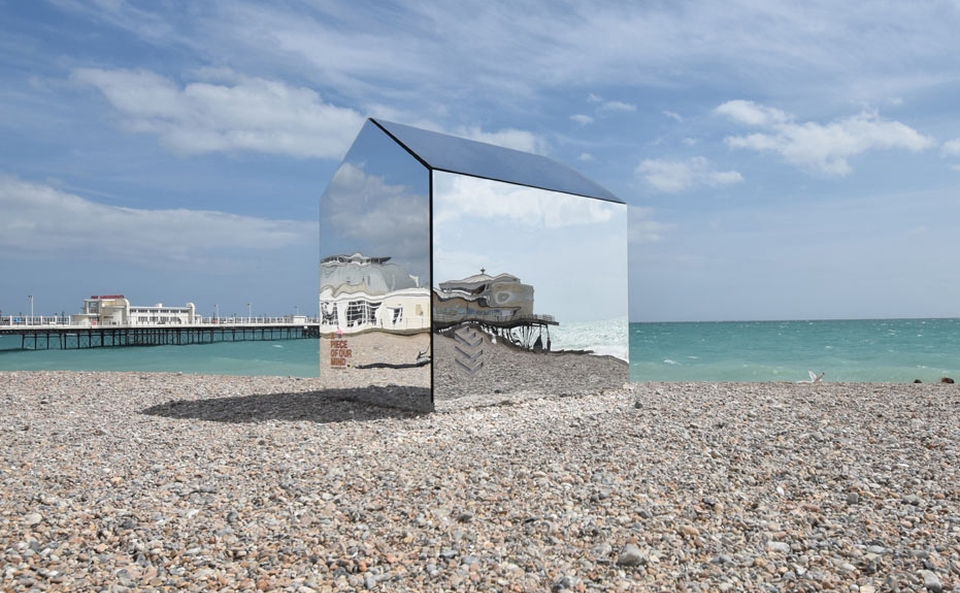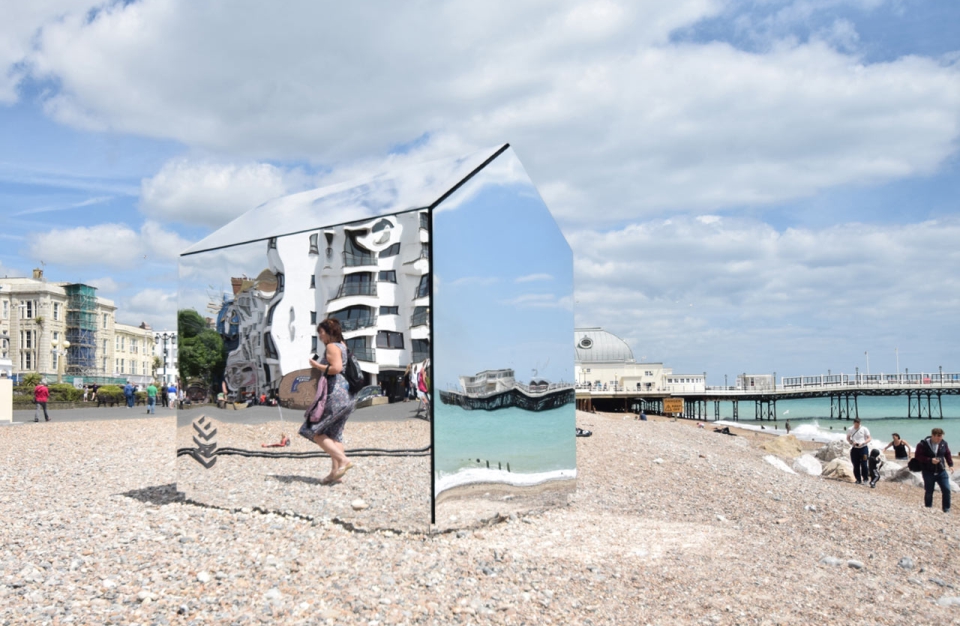 Via: DesignTaxi