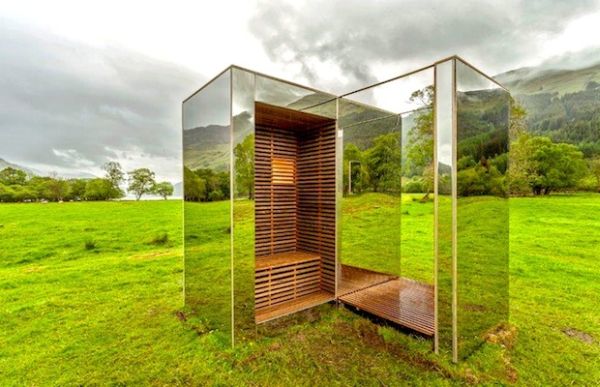 Angus Ritchie and Daniel Tyler, architecture students at Glasgow's Strathclyde University, have created an outstanding mirrored cabin called the 'Lookout' cabin for their thesis project. The outer covering of the cabin is entirely mirrored and is intended to reflect its surrounding landscapes at Trossachs National Park in Scotland. The cabin blends so perfectly with the surrounding environment that an individual from certain distance cannot figure out some cuboid object is placed in the beautiful landscape.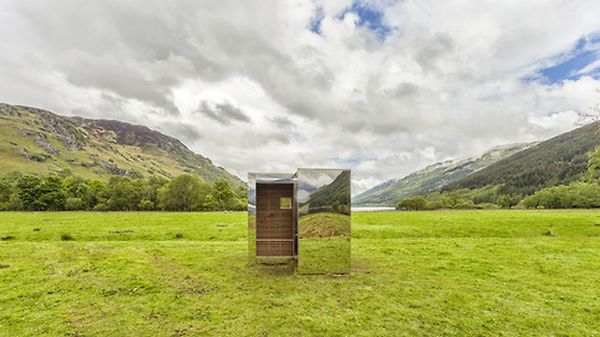 Both the students built this wooden-framed mirrored cabin with a budget of £5,000 (approx. $8,400). Lookout is a wood-framed structure with lamination of mirrored stainless steel over its plywood surface. The cuboid cabin has a façade that can be extended outwards, and the extension features a void with wooden bench for two and one smaller opening with a single seat. The seats are crafted from African wood into a traditional Japanese-styled seating.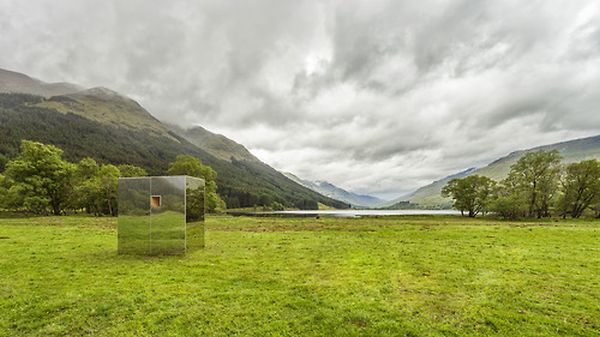 A clad window is also present on rear wall of the seating area which allows a person to view the surrounding sights from a different angle. Due to its unusual design a person can view the same location from various angles depending on whether he/she is viewing the location while sitting, standing or through the window.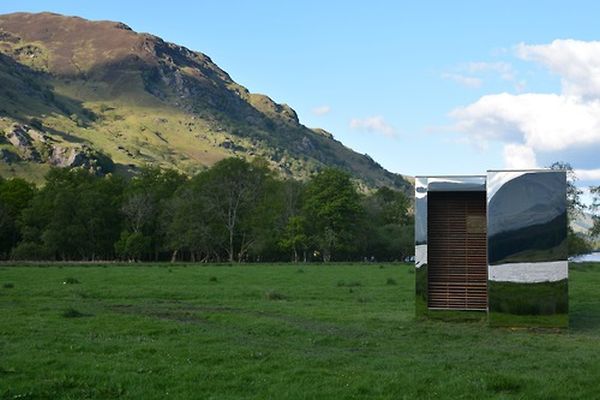 The Mirrored Lookout cabin is not for sale commercially but if the creators decide to sell it then, this could be a captivating furniture for homeowners for outer spaces of their home. Homeowners can use it to entertain and surprise their guests with its ability to camouflage surroundings and viewing a same place from various angles. Other than that it has no practical use, although it's quite fascinating to say the least.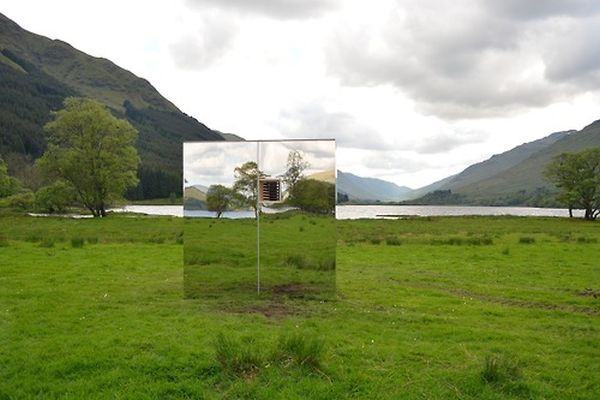 Images Courtesy: ProcessAsCraft
Via: Dezeen