Back in 2020, 3D artist Vladimir Naumov, more popularly known as Vova Naumav (Instagram handle), posted a series of pictures of a sofa on social media. These were 3D renders of his Yeti sofa. Yeti went massively viral on the internet and a couple of years later now, St Petersburg-based designer has collaborated with Italian design brand Missana Lab to bring the design to the market.
The sofa comes in pink and beige color and measures around 43-inches in length, 82-inches in width, and 31 inches in height. The body of the furniture is made from a mix of pinewood and plywood with a cushion filling system that uses foam CMHR. The hairy upholstery of the sofa is made of Mongolian fur. The fur looks so soothing to the eye that I immediately feel like buying one for myself. Apart from it, the sofa is poised on beech wooden legs.
As per Missana, the sofa is inspired by the different shapes of the clouds which are usually associated with softness and comfort. However, the sofa is made using faux lama fur (Mongolian fur) which is cognate with the mythical snowman creatures of the past.
Apart from Yeti sofa, Naumov has also made a Yeti armchair and a Yeti triple sofa. Both of them are available for purchase on the designer website alongside the sofa. The project is a classic example of how technology blends with the handicraft to produce something extraordinary.
Also Read: Rapper Tommy Cash Teases Bread-Roll Sofa in a Potential IKEA Collab
Unfortunately, we are not familiar with the pricing yet, but for more details, you can visit the official store of the designer or Missana. Though Missana claims that the collection is also available in black and purple color, the black-colored sofa is not listed on the designer's website. However, there are some pictures in black color, you can see them below.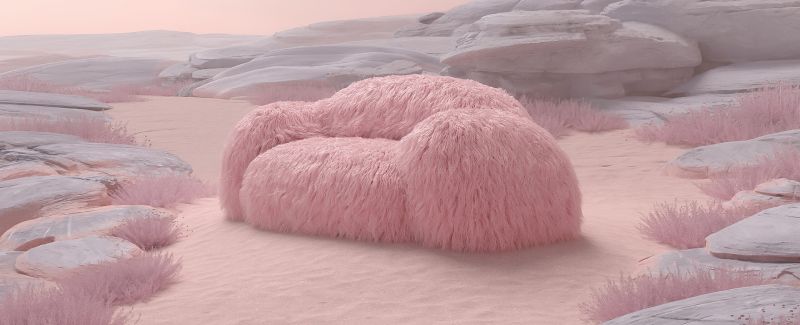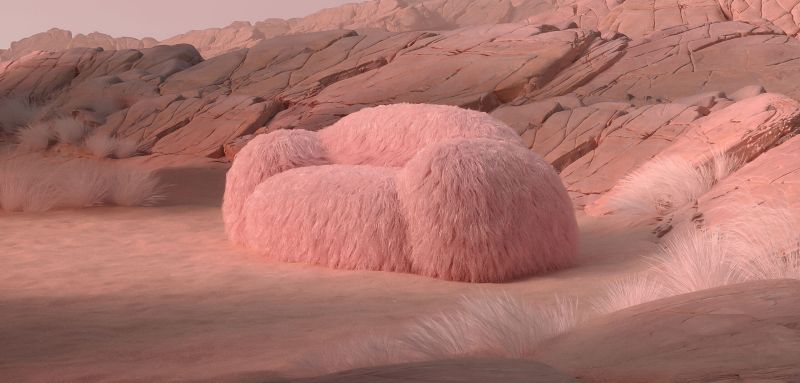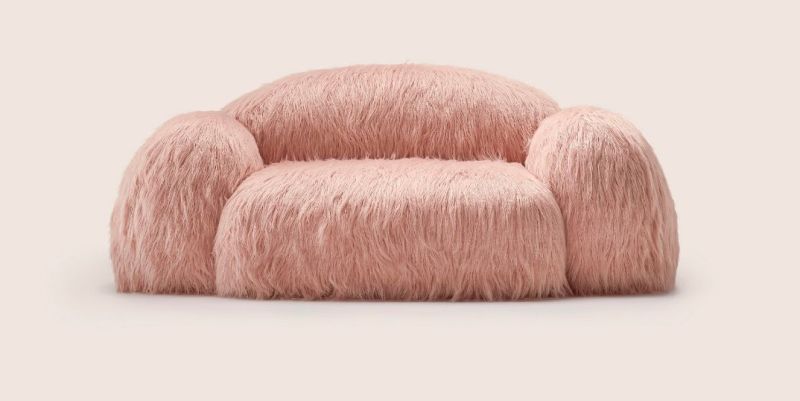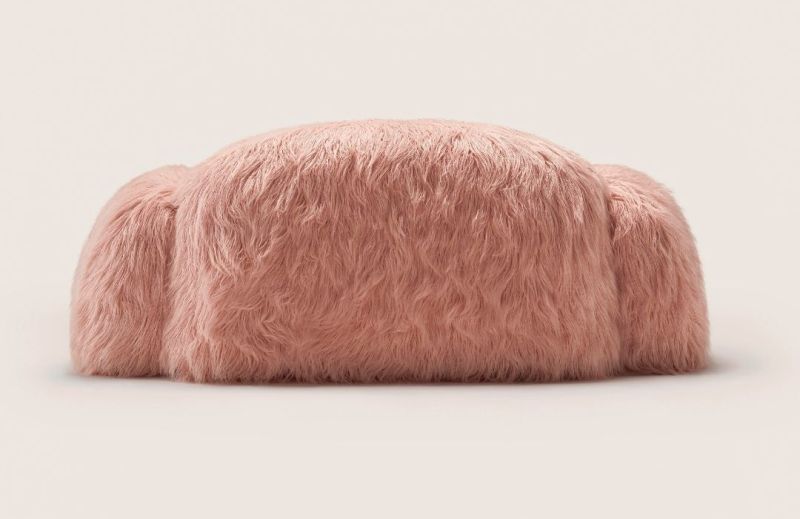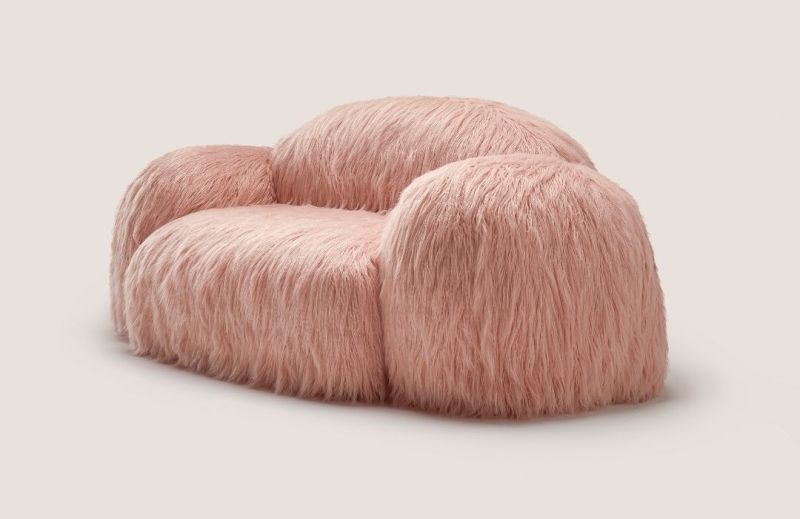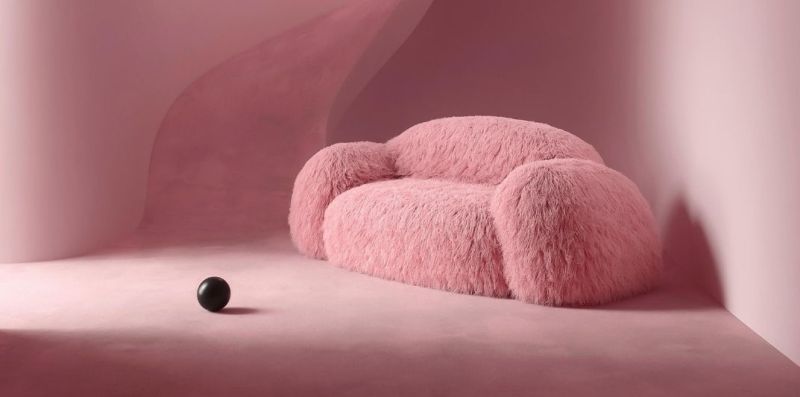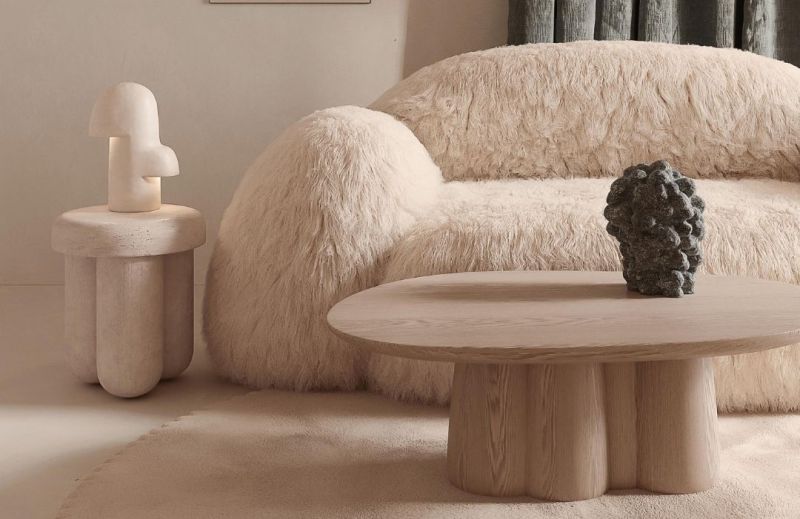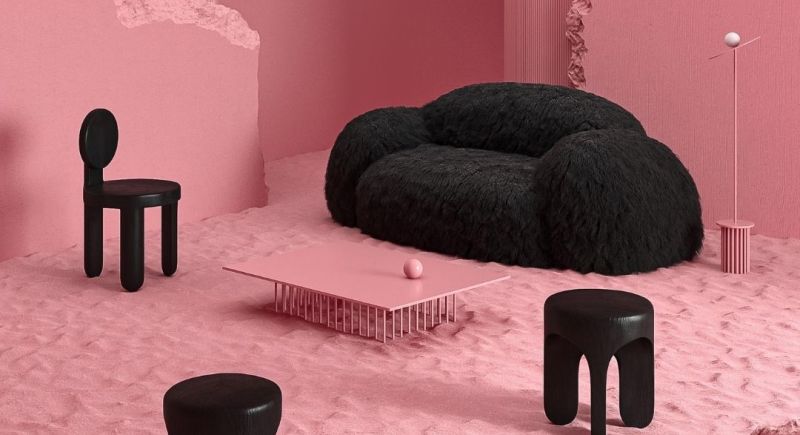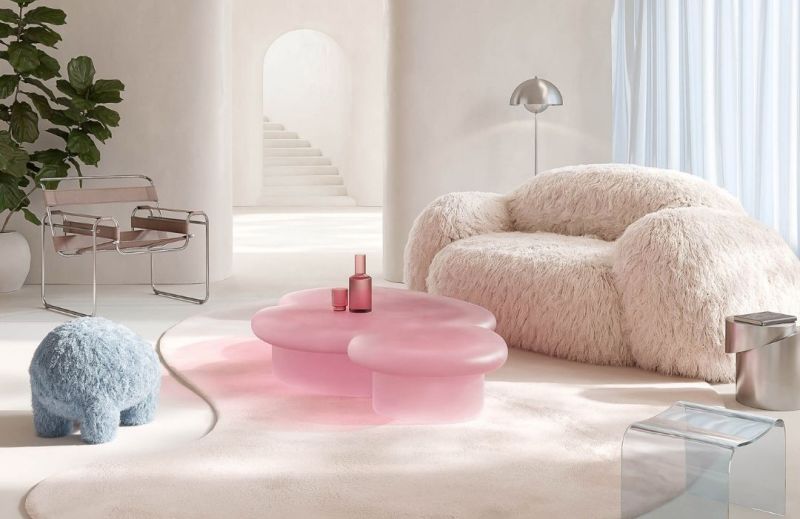 Via: designboom