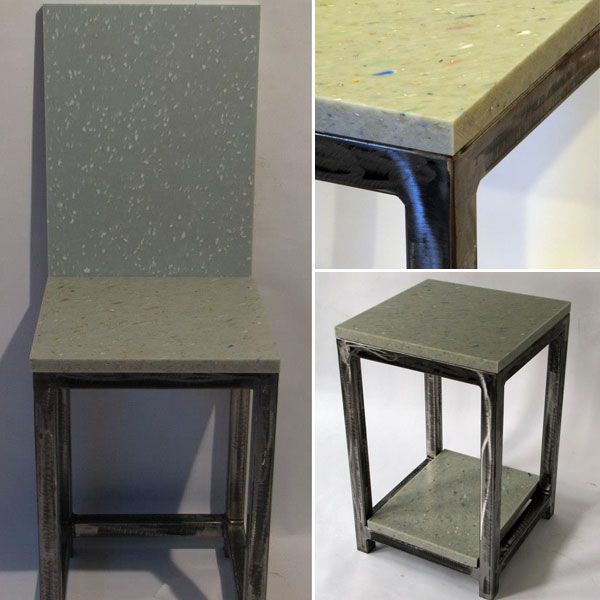 Now, this is a twist in all things we call modern furniture – PK Steel Designs, a small furniture maker in Kansas City, Missouri has devised a way to recycle plastic into a material to make furniture. The furniture maker has begun to using 100% recycled plastic panels to make its furniture units, which I am sure will be big sellers amid all eco-hooded folks out there. PK Steel Designs uses 1-inch thick recycled plastic, known as Origins, for the paneling of its furniture. Though, plastics are basically of the same color, Origins manages to contains certain color texture thanks to the carton labels – on a closer look at the panel you'll be able to read labels from recycled bottles etc.
Besides using recycled plastic panels the PK Steel Designs also uses recycled steel to build its furniture units. All in all we can say PK Steel Designs' furniture is the most sustainable out there.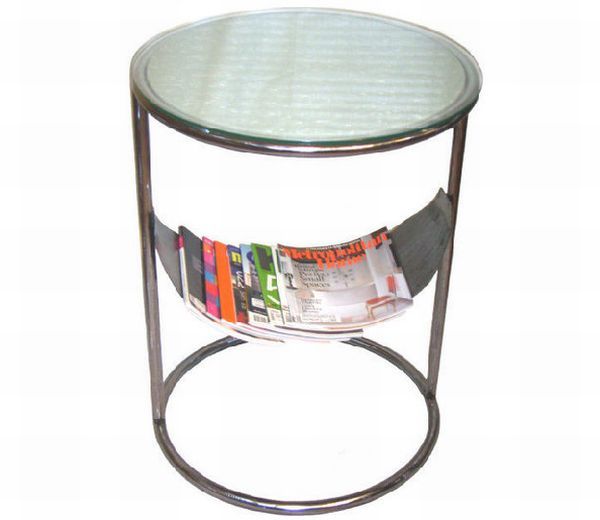 This (image above) PK Designs' $650 round steel table features a recycled plastic top.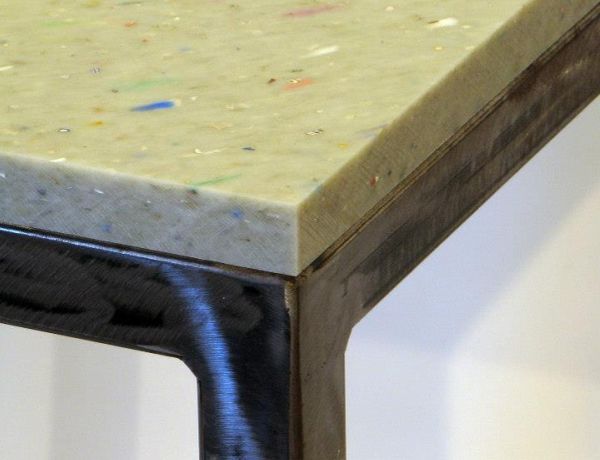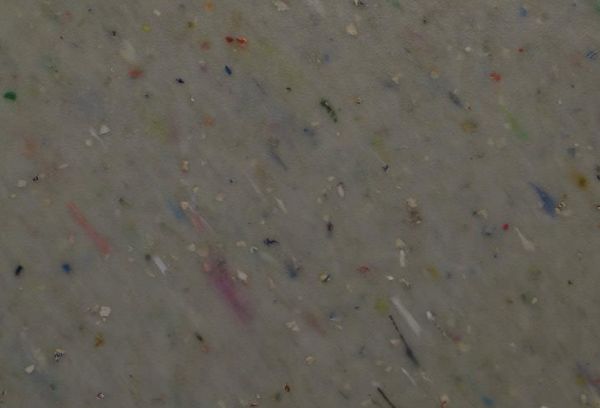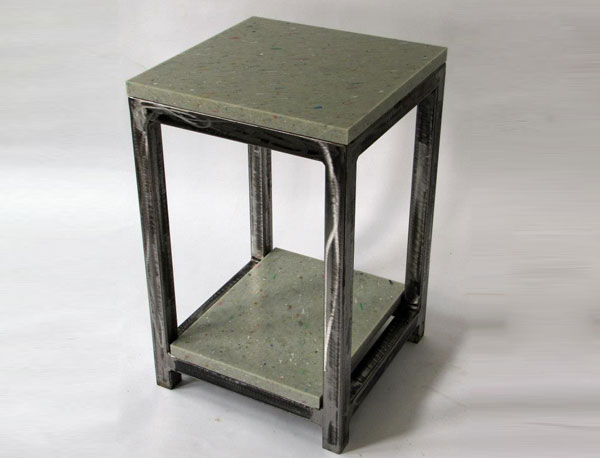 Via: KansasCity