Bathrooms are no more the spaces with a very little aesthetic appeal, as people nowadays spend extra dollars to washrooms high-tech and luxurious like any other rooms in their house. If you already have a bathroom dripping in luxury, you surely need the latest Mistral by Giacomini Design – an Italian luxury faucet maker that previously created gorgeous Snake faucet for well-heeled consumers.
Design
Made from titanium, the new precious spout is indeed a real piece of jewel for luxe bathrooms. The fanciful faucet is a work of art, featuring decorative spiral pattern. The high-tech bathroom accessory comes with a glowing knob that light ups your midnight bathroom breaks and looks absolutely stunning when illuminated.
When turned on, the faucet looks like an exquisite fountain that makes water flow with real class. Available in dark and light metal versions, the fancy tap will be a stylish addition to any contemporary bathroom. If you're a fan of extravagant decor items, you're sure to appreciate this bathroom fixture into your washroom. It will definitely make spending time in the bathroom a little bit more enjoyable.
For more information, visit the company's official website.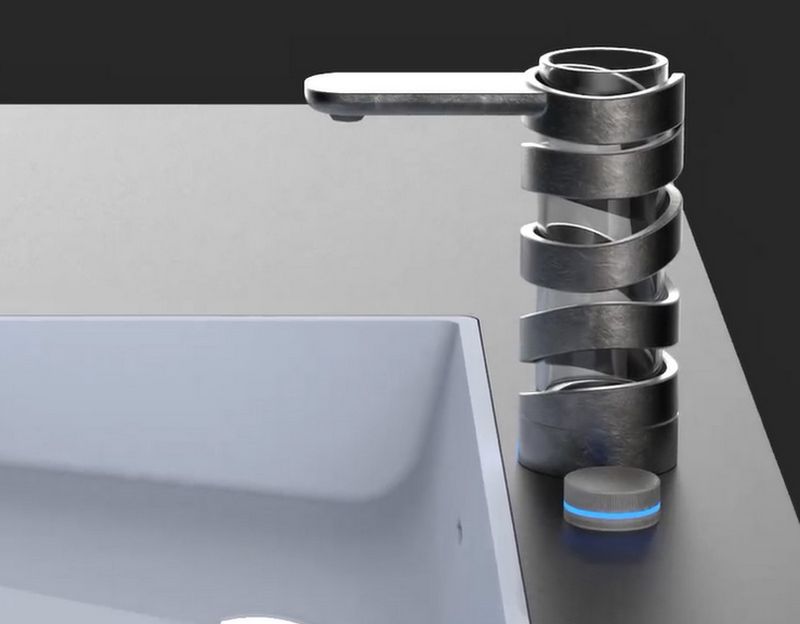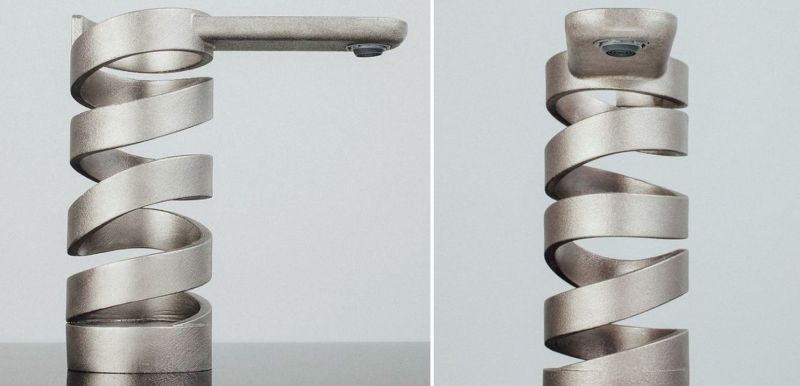 Via: decoNiche