Someone truly said that efficiency of a worker depends on the working environment and space. Everyone needs a private space at office which can be used for reading, thinking and for meetings. MIT's Self Assembly Lab collaborated with Google and TAIT Towers + Atelier One for transformable woven research which focused on creating Transformable Meeting Spaces that expands and contracts instantly.
The project re-imagines main elements of an office to create a transformable cocoon-like structure using lightweight materials to provide both private and collaborative space in no time. This innovative structure is an alternative between the two traditional approaches for office design. It can be easily transformed from a private phone booth, lounge space or a quiet meeting place into a flexible open space.
This meeting spaces made by weaving transformable materials easily expands to create a private space for 6-8 persons and shrinks to ceiling for providing open space underneath. A number of woven structure prototypes have been made that aimed on several applications. It uses no electricity or technology; simply 36 fiberglass rods are interwoven with active textile-like material in a cylindrical shape which provides plenty of flexibility to the structure.
Such Transformable Meeting Spaces are useful in open workspaces for creating private space under limited space. These structures are still in its research stage and this project is a platform for materializing them to the real world.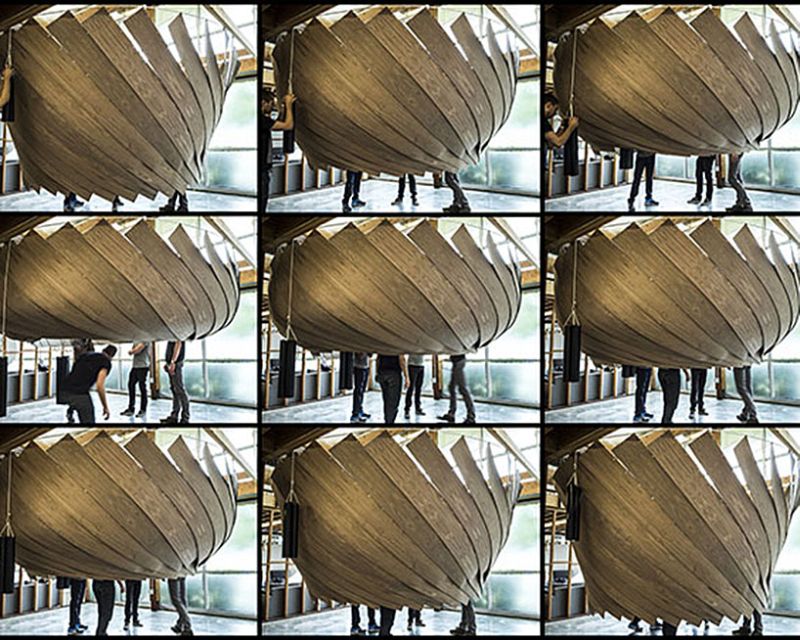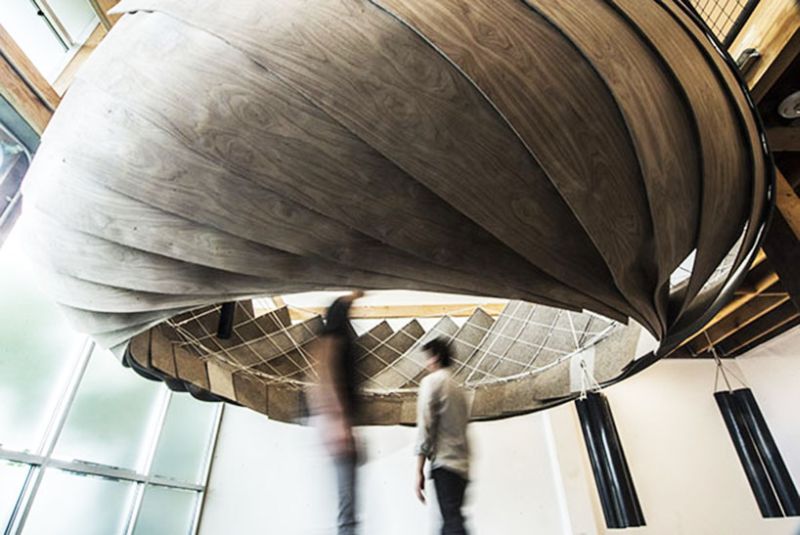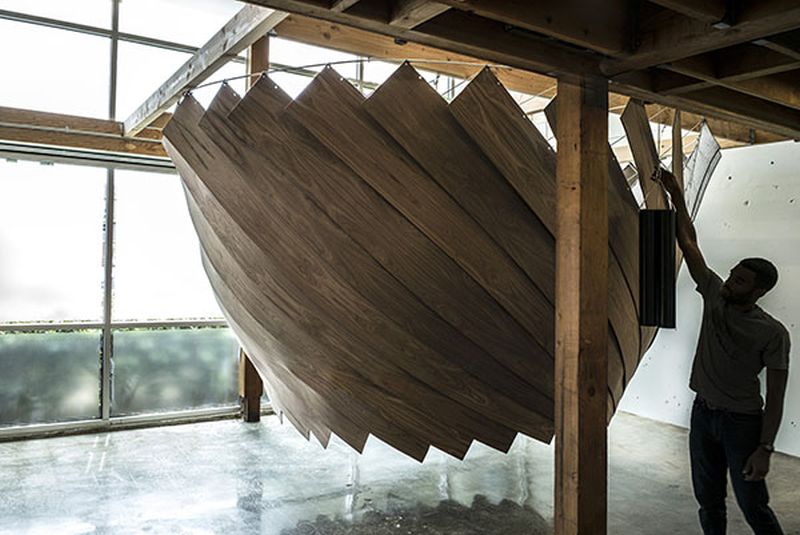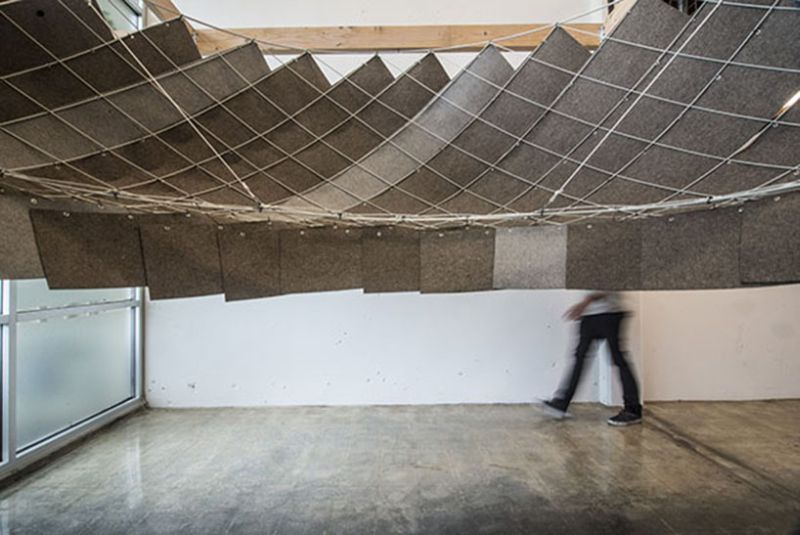 Via: DesignBoom