Do you still love the smell of paper in books, rather than e-books that have taken over the real reading experience? If yes, then you're surely going to love the all new mobile library concept by architecture studio Atelier Kastelic Buffey. The firm has recently come up with a compact black box-like structure called the Story Pod to promote reading in open spaces.
Keeping thoughtful approach to architecture in mind, the designers have created this structure to serve as a unique book exchange corner in Newmarket, Torornto. At first glance it seems like a storage box in middle of a road or anywhere else where it's kept, but it can open up like a book, revealing wood-clad library along with ample seating space.
Measuring 8 x 8 x 10-meters, the mobile library has enough area inside for two to three individuals to move or sit quietly while reading. As it is a tiny mobile structure, so it is quite obvious that its location can be changed with time. The verticals slats are made purposely all around the structure to bring in light and air from the surrounding area where it is kept.
It is even equipped with self-sustaining solar panels on the roof for powering energy-efficient LED lights for night markets or other community events. However, it is a great way to initiate tech-savvy generation to sit for a while and read a new novel or two in open environment. Probably, it's going to make e-book readers swap for hard-cover novels.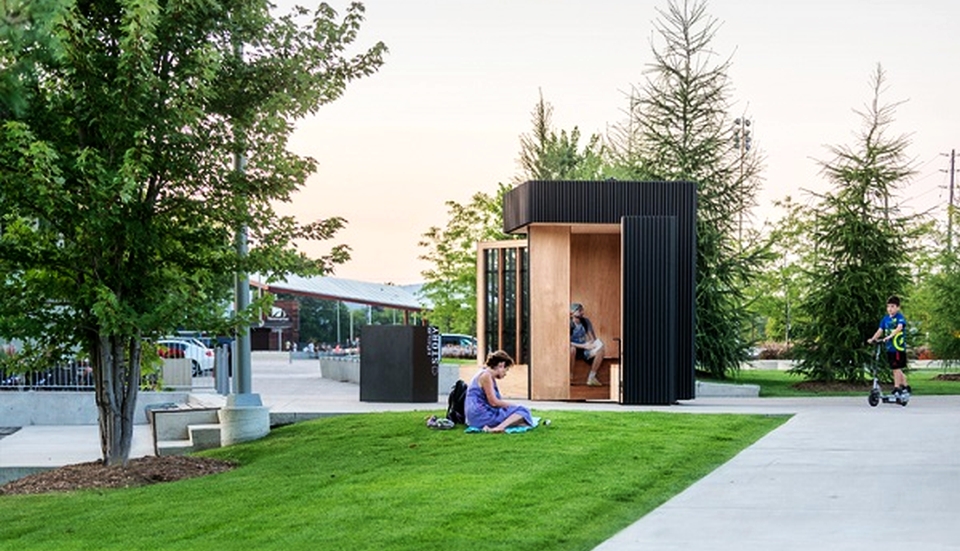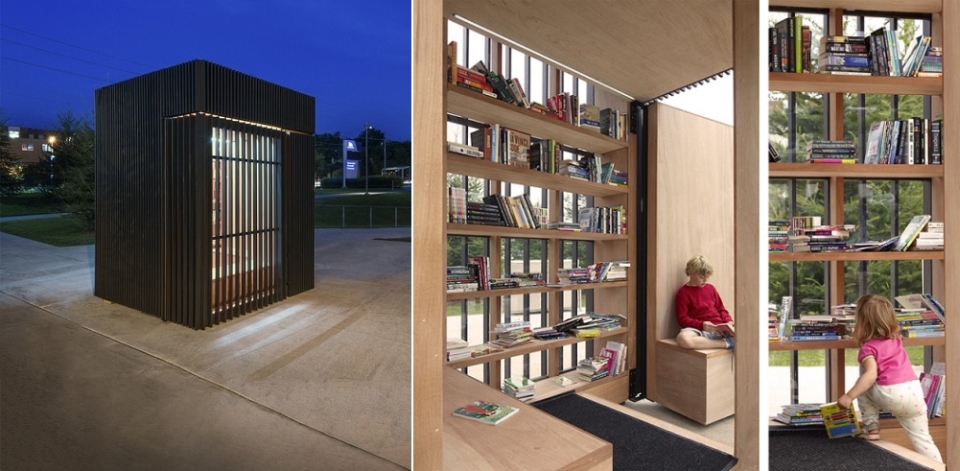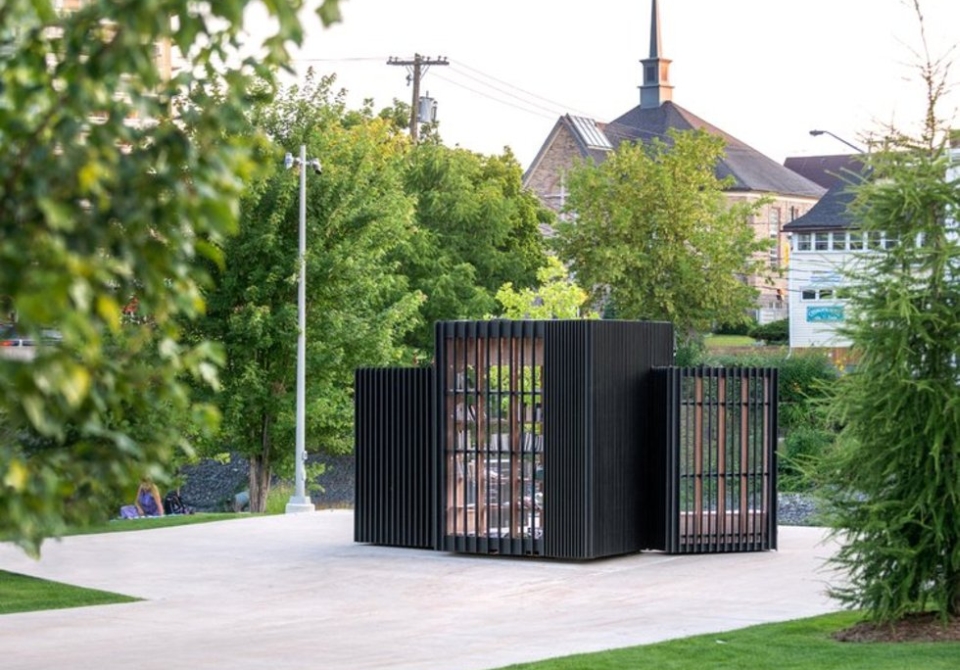 Via: DesignTaxi