Maciej Kawecki of Brandburg Studio has approached Polish firm Modelina to design a multifunctional apartment with work studio and a secret playing room for his 6-year-old son, and the result is impressive. They simply furnished 398-square-feet Brandburd Home & studio with movable furniture and shelving so as to create a flexible home office. The whole area is fully utilized by making structured wall of sterling boards. This modern home studio features a loft sleeping area, and a big slide-out drawer that reveals the concealed playing area alongside the kitchen.
Brandburd Home & studio serves as an easy-to-access kitchen, comfortable sleeping area, delightful work space and a safe entertaining area for the little kids. The idea of including the playing area behind the mobile shelving unit is a great space saver too. When sliding bookshelf is out, it creates even more space for the kids to play freely behind father's working desk. Furniture and cabinets designed in dark industrial accents contrast light-colored interiors decked with a number of picture frames.
A wall mount for the beloved bicycle of Maciej is positioned next to the pictures frames in yellow and black symbolizing color scheme of his company's logo . There are various windows to fill up the indoor space with natural light. The multipurpose-box dividing different spaces through walls of oriented strand boards has enabled the family members to carry on all their work seamlessly. Modelina has created a home office that satisfies needs of a family and remains clutter-free and workable with its open floor plan.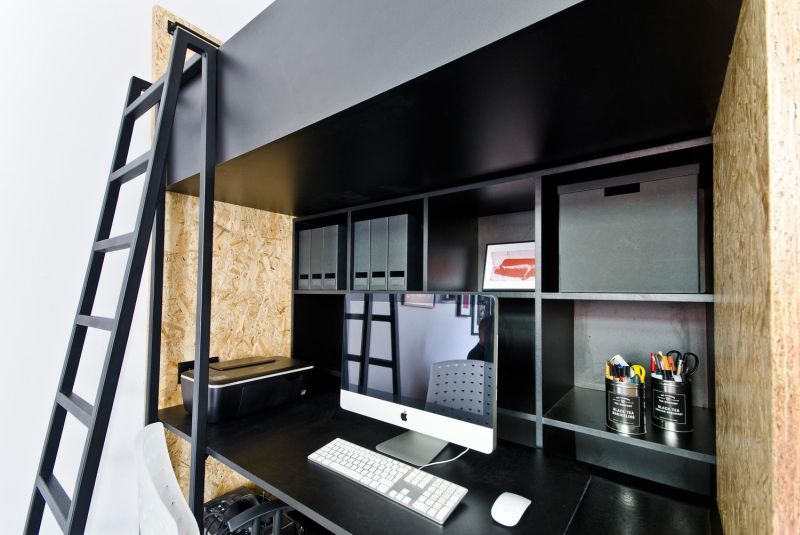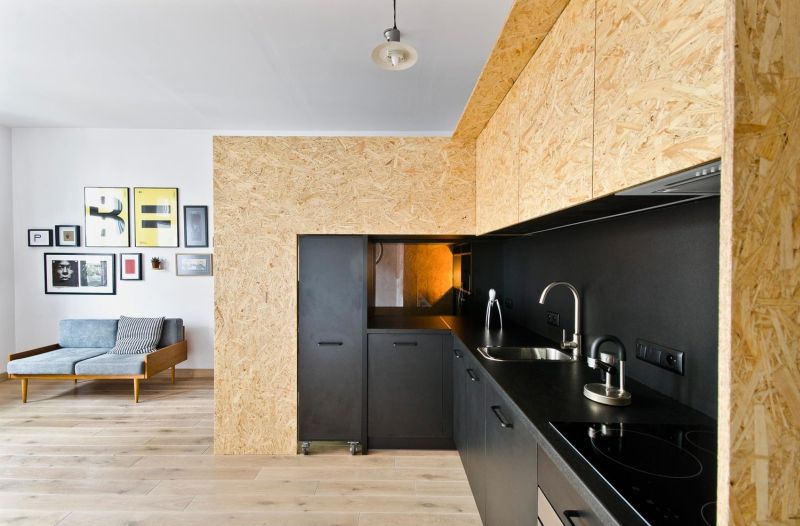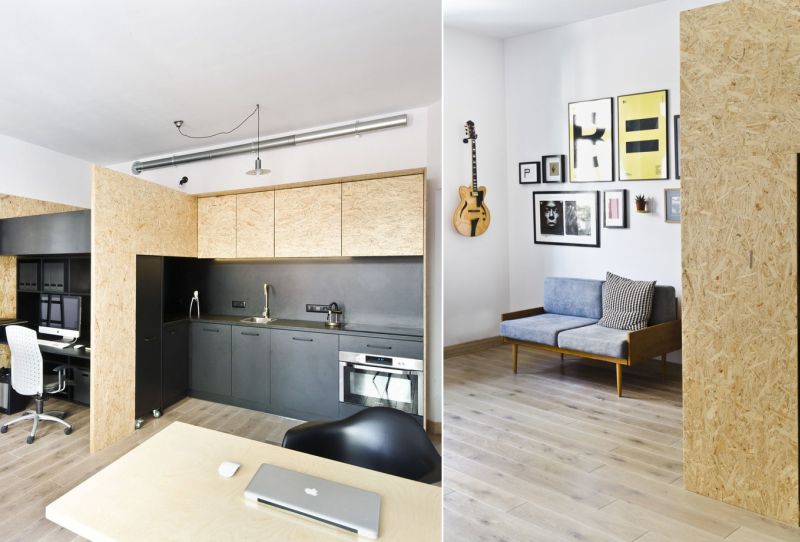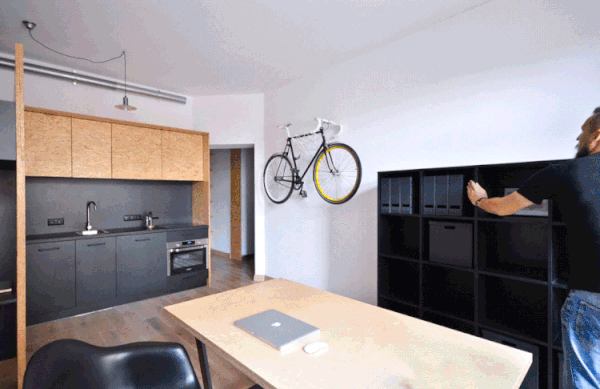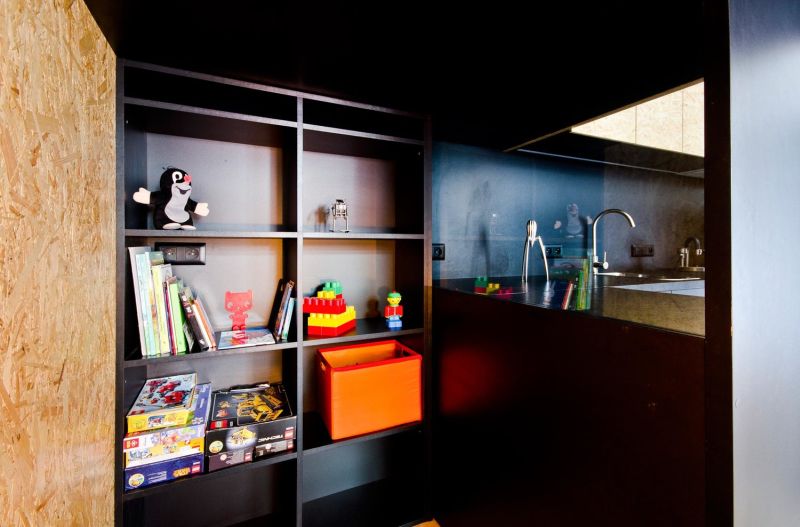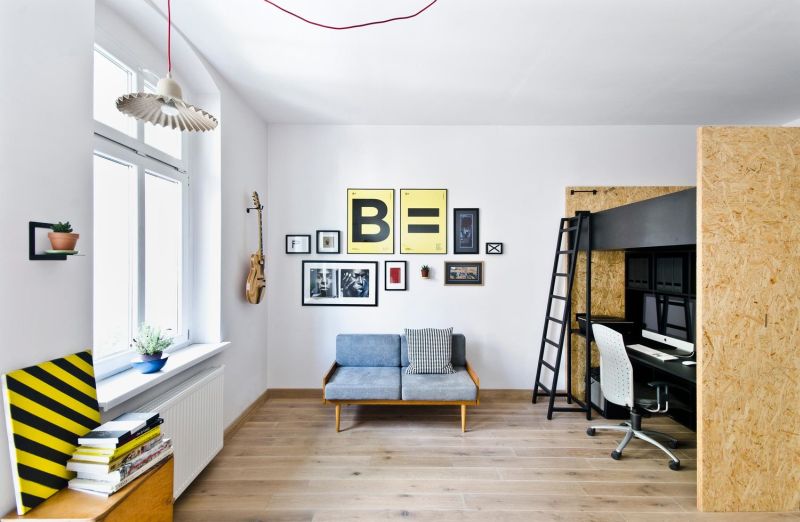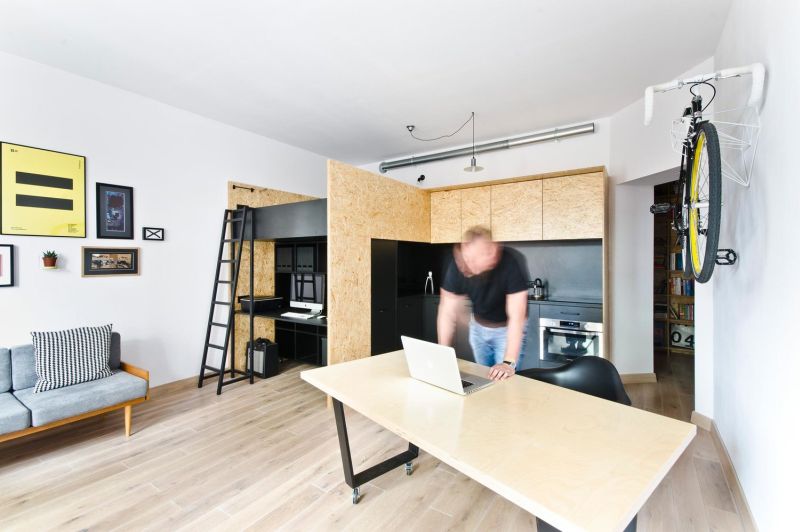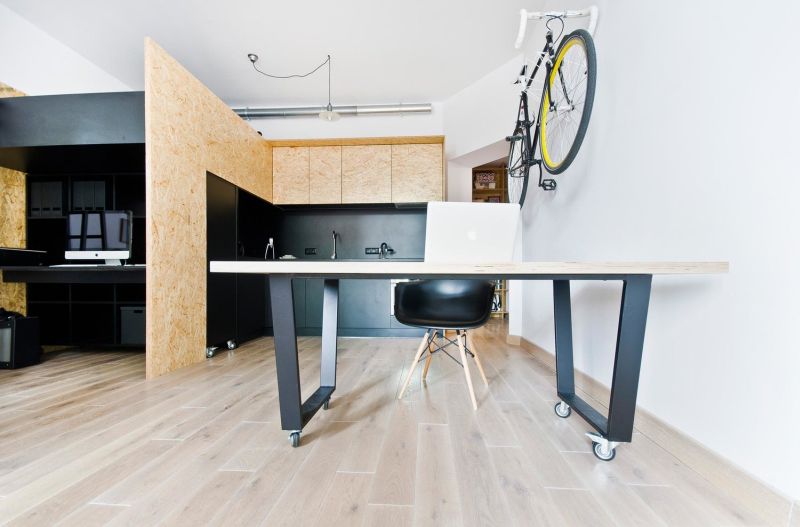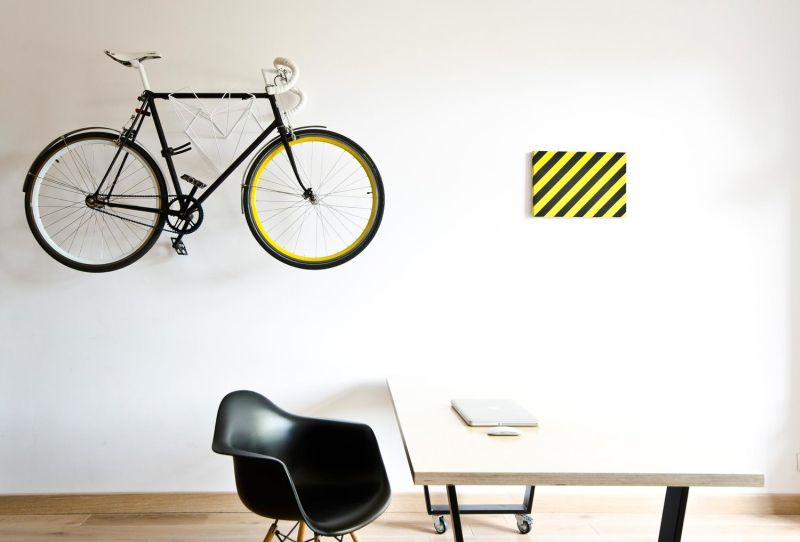 Via: Architizer