Montreal-based Wild and Loyal shop at Etsy makes wonderful teepees for pets. This handmade tiny pet teepee works as a dedicated space for pets, and its unique design merges with existing interior decoration, so you can place it anywhere in your home. This lovely indoor pet tent will make your pets feel royal. Made from 100% cotton canvas fabrics, it comes with a soft cushion and wooden poles for installing the pet tent instantly in any nook of your home. Also the fabric pet teepee is easy to clean as compared to traditional cotton products.
Lovely appearance of the teepee is tempting for pets, and it will be their private tent to live a comfortable life. Pets are surely going to love every aspect of this adorable pet tent. It can also be used as a basic shelter and an in-home pet sitting area for cats or dogs. There are four wooden poles that make it easy to install the tent in a jiffy.
It is an ideal gift for a pet lover who wants to comfort his/her four-legged companions. Pets also need a personal home, so if you want to give them a unique indoor space to snooze, then buy the smaller version for $78 and a bigger version for $90 at Etsy.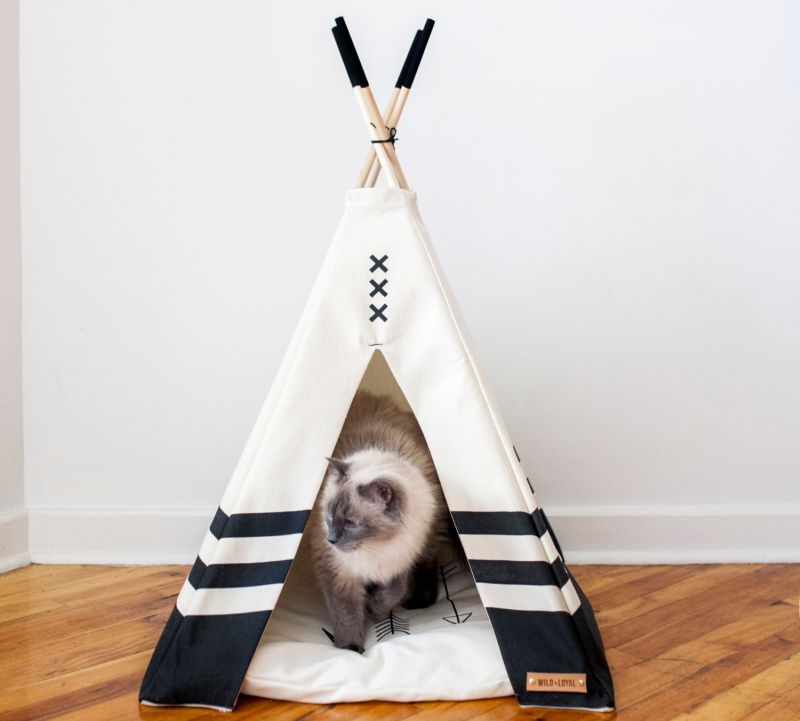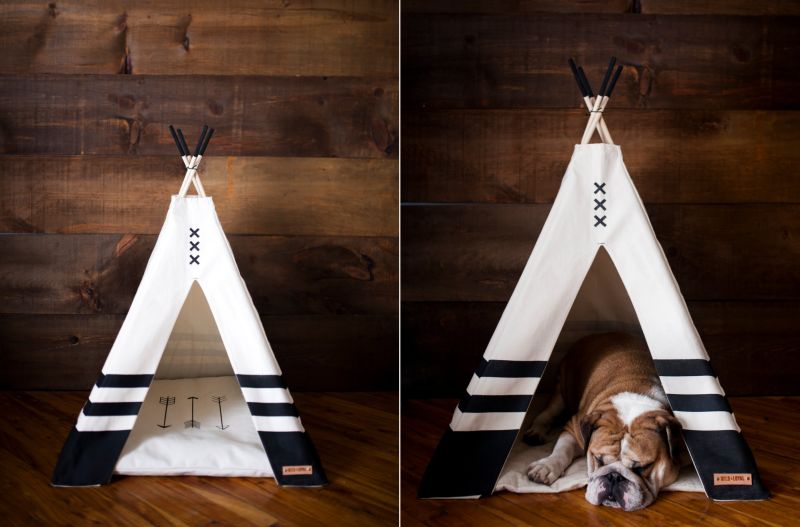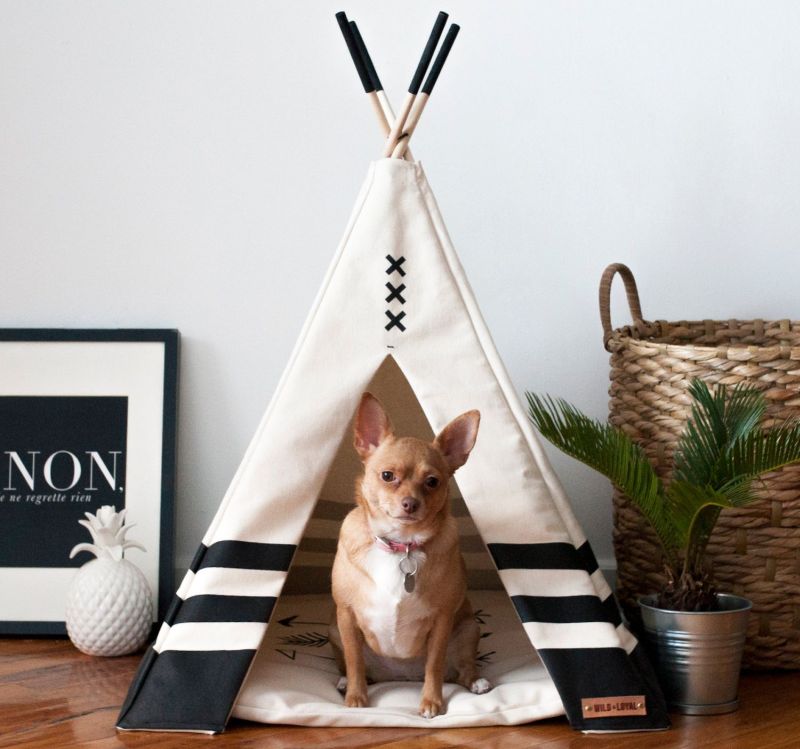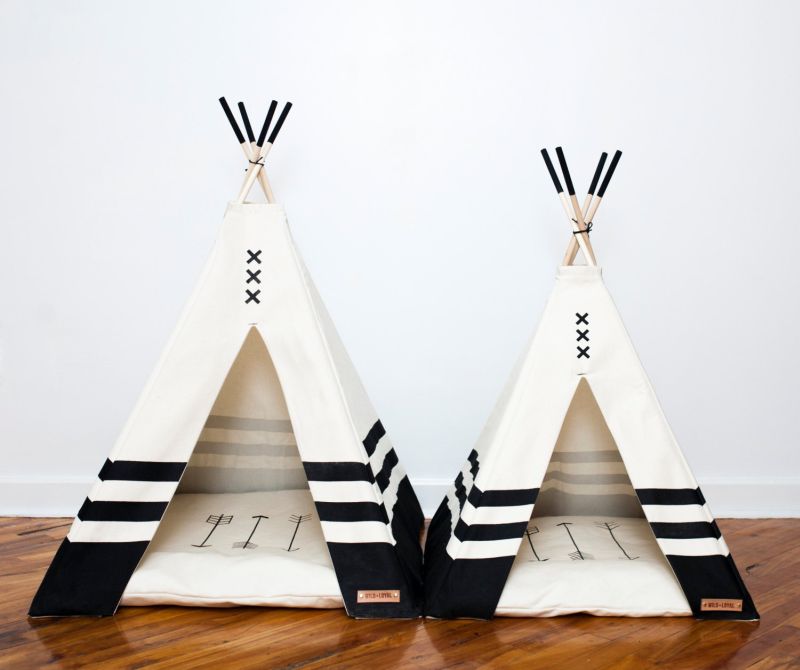 Via: DogMilk