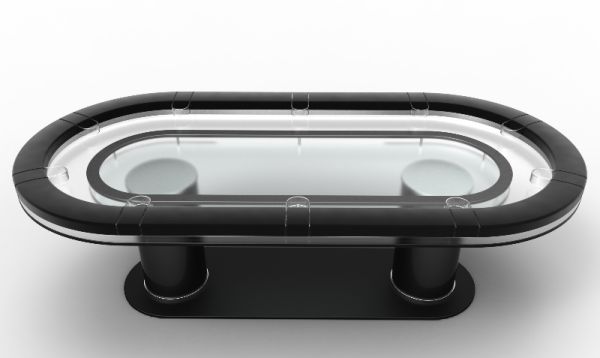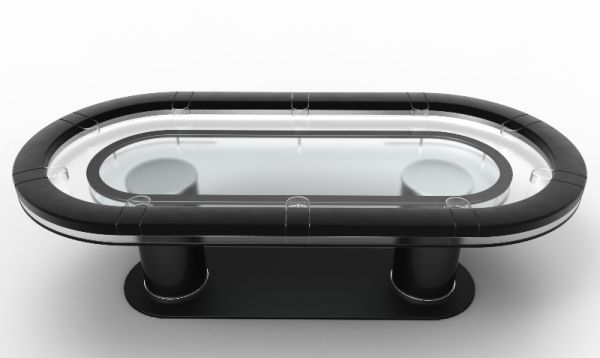 We amateur players tend to make use of any makeshift round table for those night long sessions of poker games. Anyhow, the very 'clandestine' nature of playing cards influences the design of 'true' poker tables with their unique capsule shape and other angular specifications. In this regard, we have fortunately stumbled across the Nottage Design Poker Table, an authentic poker furniture item specially crafted for our home fronts.
Exhibiting a pretty solid bearing with an elegant black frame, the design language alludes to the fusion of modernistic style with some revamped ergonomic features. The glass surface of the middle section (replacing the traditional baize) is composed from a translucent, zero-reflection frosted glass. While considering the gamer's convenience, the frame/padded arm rest around the edges is crafted from the user's choice of macro-suede fabric colors. Furthermore, the 'race track' between the arm rest and the playing zone features around ten cup holders, thus hinting at the table's capacity for ten players.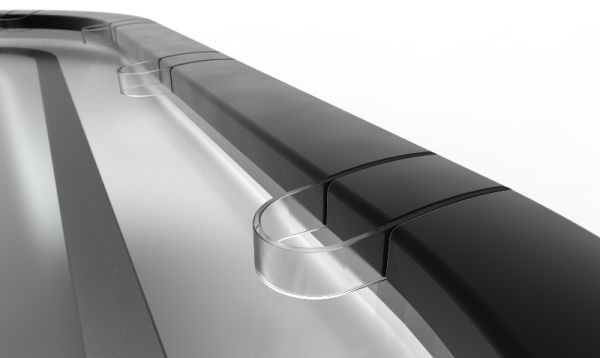 Finally, coming to its commercial side of affairs, the dimensions of the Nottage Design can be customized by the company, according to the customer's placed order. However, nobody claimed awesomeness comes cheap; and in this regard, the price range of the conceptions start from a whopping £36,000 (around $57,000).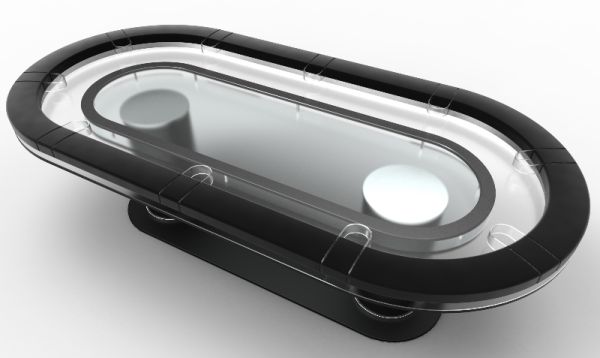 Via: Quantum-Play