Hong Kong-based Pigro Felice is a label dedicated to creating high-end outdoor furniture that embodies style and luxury. Their latest inflatable furniture, developed by European designers and innovators, is crafted with the highest standards of quality, safety and durability.
Named Modul'Air, the inflatable furniture is lightweight, easy-to-use, modular and elegant. Fabricated as stylish outdoor furniture, it redefines floating space and reflects upon the spirit of the pool lifestyle. Consisting of an armchair, sofa, water hammock and platform, the modular furniture can be shifted from chair and couch to floating daybeds, rafts and more.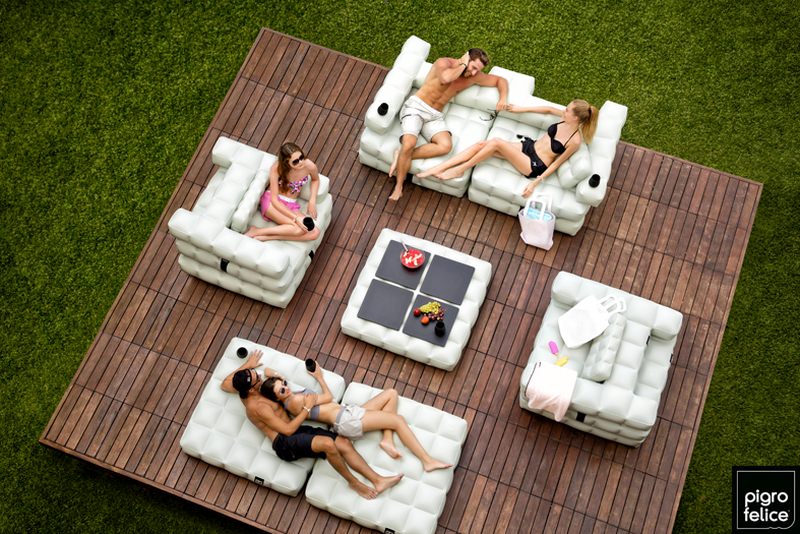 Armchair
The 2-in-1 armchair-cum-lounger is ideal for both outdoor and indoor use. Made up of two base parts that can be stacked onto one another, the furniture has a single backrest that offers utmost comfort to users. Available in variety of colors the armchair-cum-lounger is priced for $449.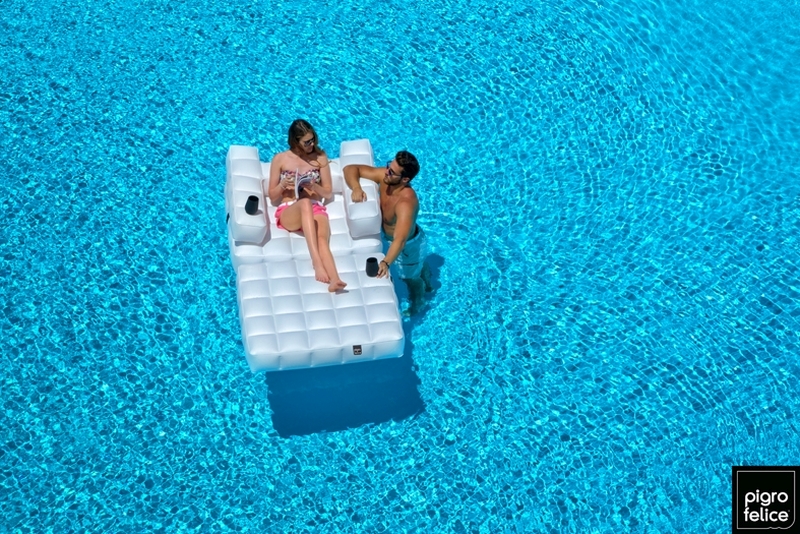 Sofa
Pool sofa that transforms into a double lounger is crafted for families and friends to enjoy time in the pool. The sofa-cum-lounger made from four base parts comes with one double backrest and two pillows for pleasant and relaxing experience. Priced for $729, the sofa with magnetic cup holder is perfect for socializing.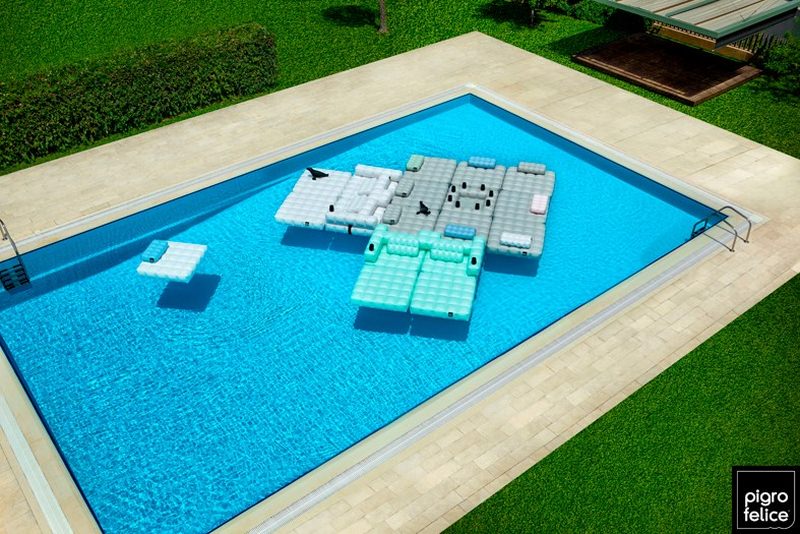 Water Hammock
The water hammock gives users freedom to float weightlessly in pool, giving an illusion of sleeping in the water. Supporting the back in total comfort, the inflatable rim is ideal for resting head. Priced at $139, the simple design lets you float effortlessly in the water without doing anything.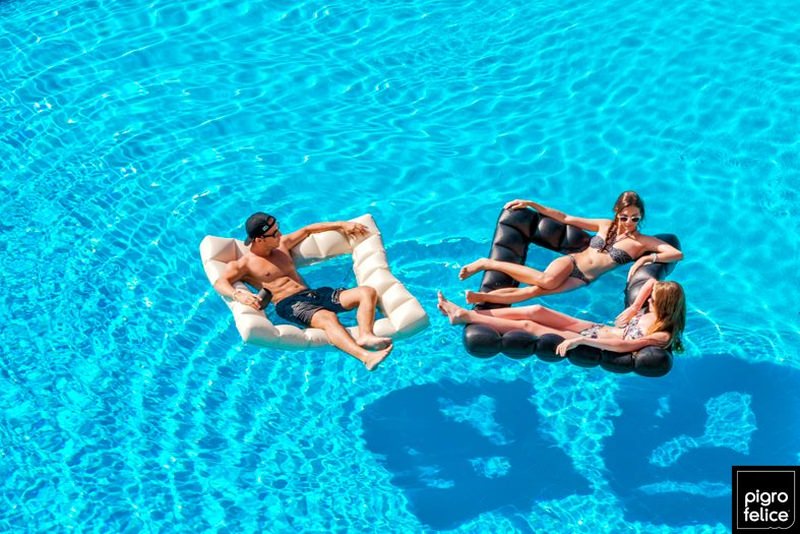 Platform
Modular in nature, the Modul'Air armchair, sofas and hammocks can be joined together to create a floating platform for relaxation and fun. The environmentally friendly and recyclable platform can also be build on an online grid that help users to build platform of their choice by combining different models, colors and sizes.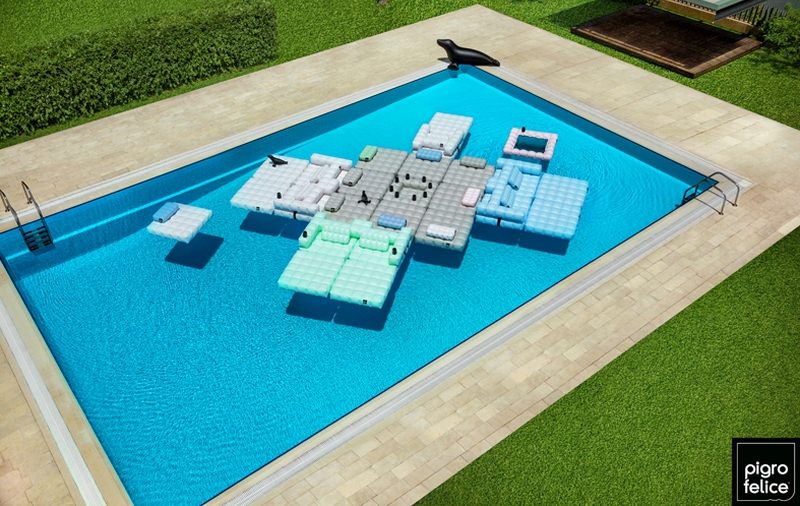 Made from a unique PVC (polyvinyl chloride), the Phthalate-free inflatables are safe for kids, skin and also free from cancer-causing substance. Made weather and damage-proof, the stain resistant and easy-to-clean inflatable furniture adds liveliness to outdoor landscape.