Looking for an interesting new way to freshen up your living space while displaying your wardrobe or other personal belonging? If yes, then you man consider Bang Bang Pegboard modular shelving unit for sprucing up interior of your room.
Inspired by battleships of the iconic childhood Pegboard game, New Zealand-based studio George & Willy has come up with unique customizable shelving system that forms a fun storage unit. The shelving unit comprises of wooden board and removable pegs, just like the classic pegboard game.
These cylindrical pegs can be fixed into different holes in the board for supporting different shelves for displaying home decor objects or your personal stuff. Besides that, these pegs can also be used to hang your clothes, scarf or handbag without any clutter.
This modular shelving unit is a great way to add elevated style to any room of your house. Whether you're renovating a room or just want to change the current arrangement, these minimalist yet functional wall-mounted shelving units will look great no matter where you hang them.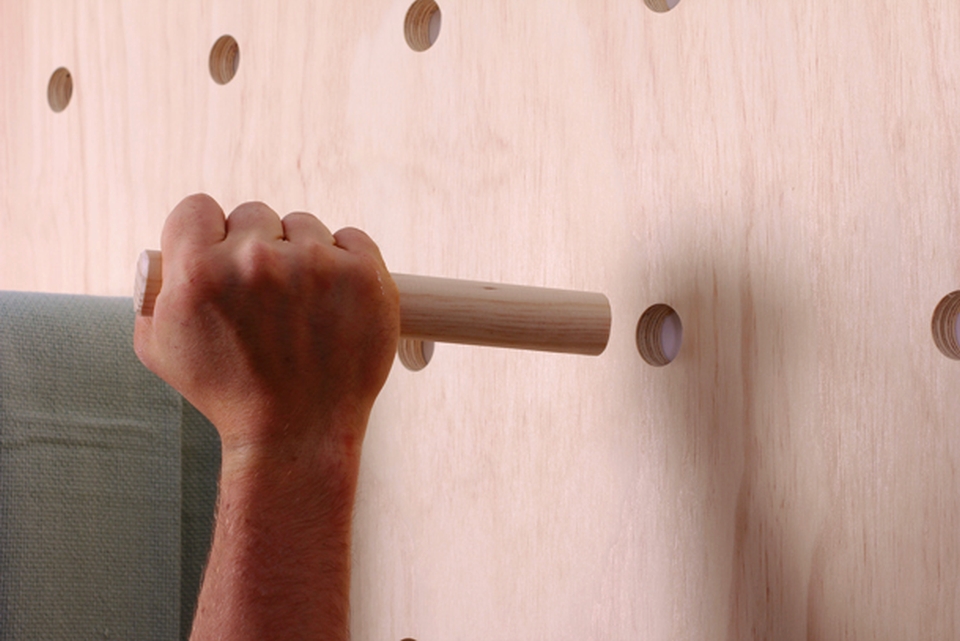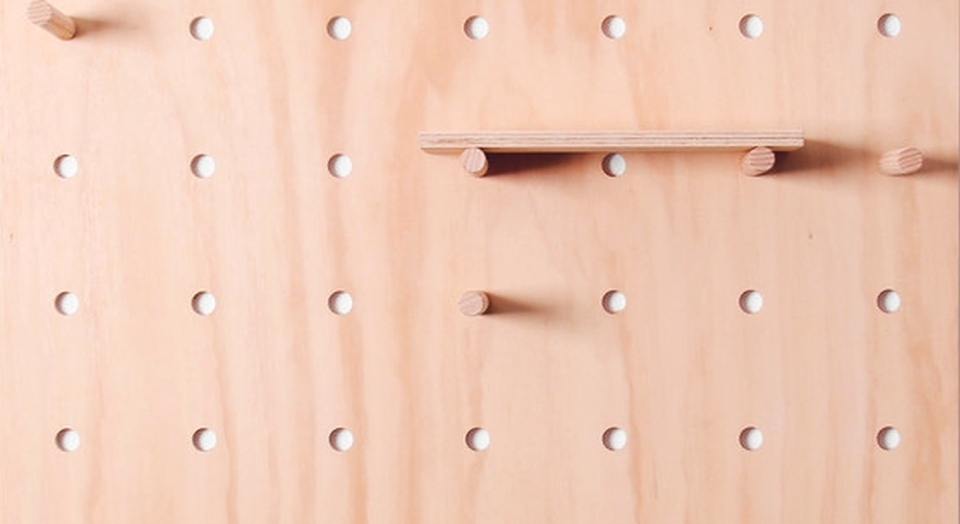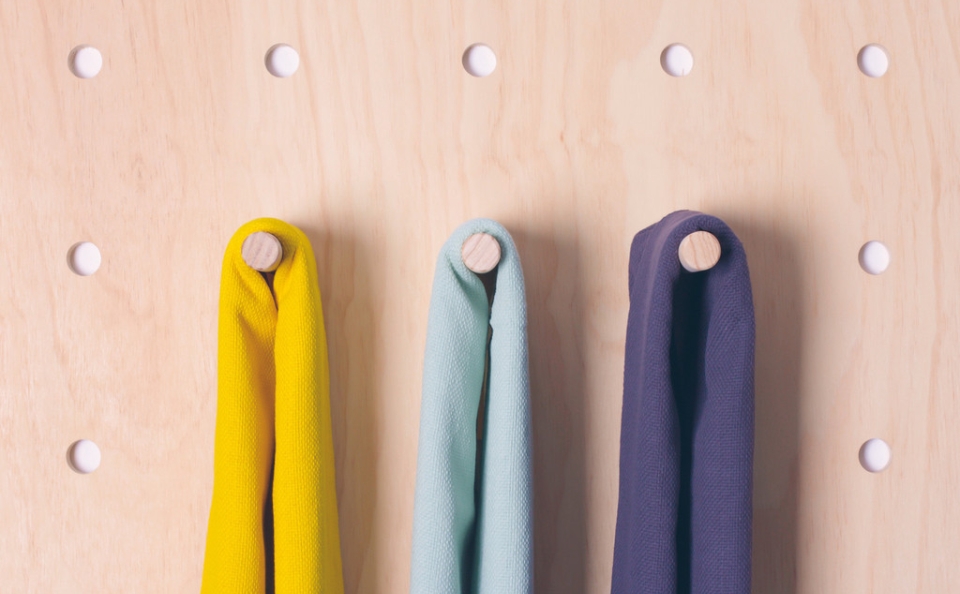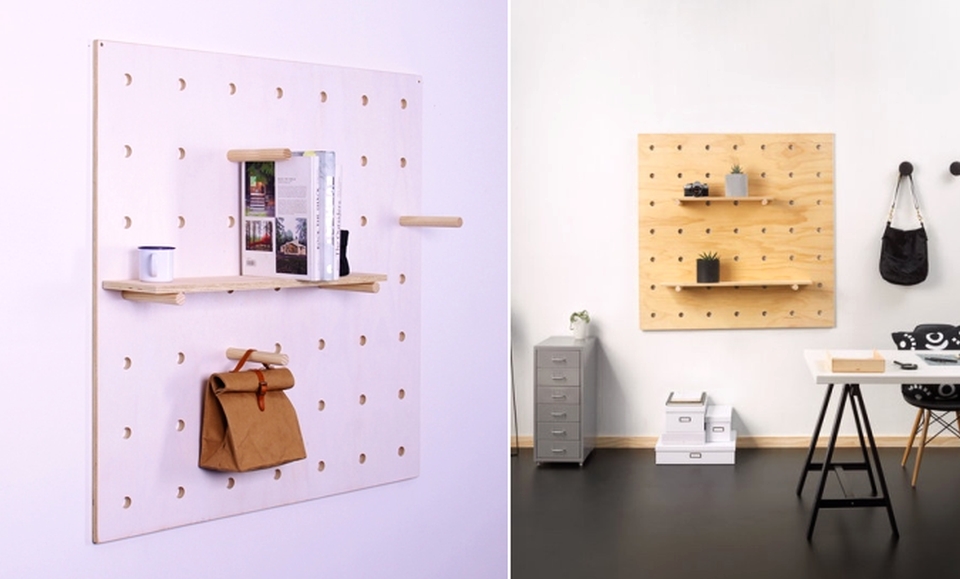 Via: SwissMiss