US-based Modus Studio has designed a suspended treehouse for Garvan Woodland Gardens of Arkansas University. In 2015, late Bob Evans and his wife had committed to provide $500,000 for making a three-storey treehouse as part of Evans Children's Adventure Garden. It will be the latest attraction in the landscape and architecture of the botanical garden. This educational treehouse will be focused on providing children with a place where they can learn important aspects of forests and will cost $1 million. The kids coming here will love reaching the floating treehouse through several interconnected bridges, paths and staircases.
Along with the playful treehouse, one can also enjoy roaming in wading pools, rocks and cave. The most unique thing about the treehouse is that it will float 18 feet in the air without any visible anchors. People coming to the garden will get a chance to connect with nature. There will be various interactive things for helping visitors learn about trees and other aspects of the timber industry.
According to Josh Siebert, the leading designer of the project, this unique structure will be one-of-its-kind in the whole world. This wooden treehouse beautifully interprets important features of the surrounding Ouachita Forest. The parents can monitor every activity of their children without disturbing their adventure for the structure. When completed, it will be a place offering a chance to experience natural wonders of the forest.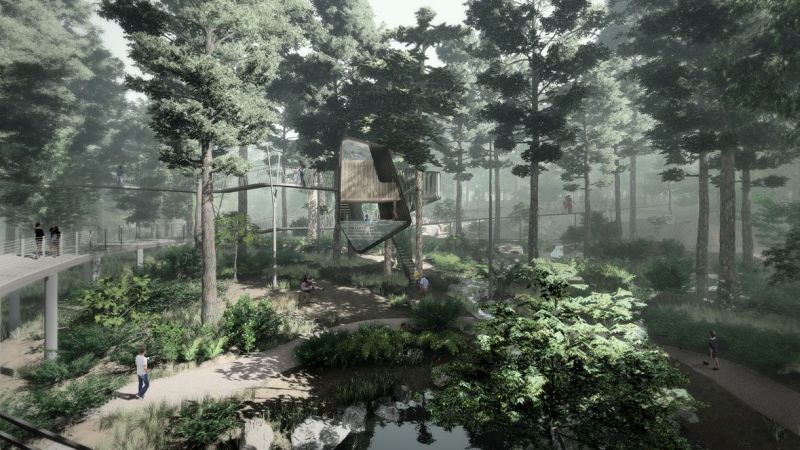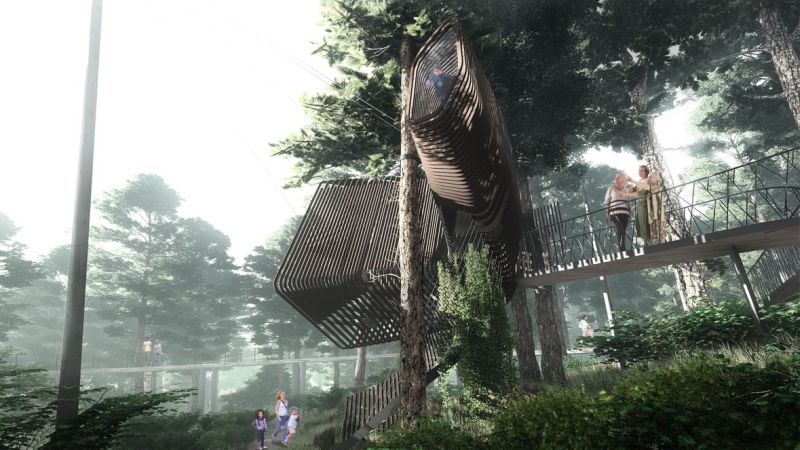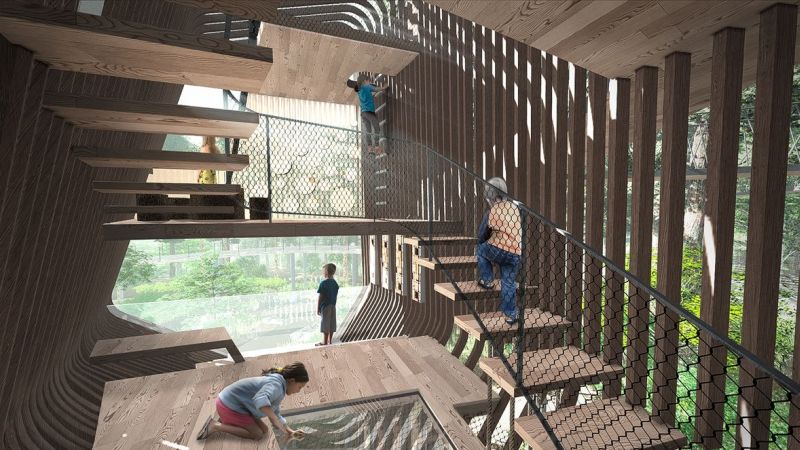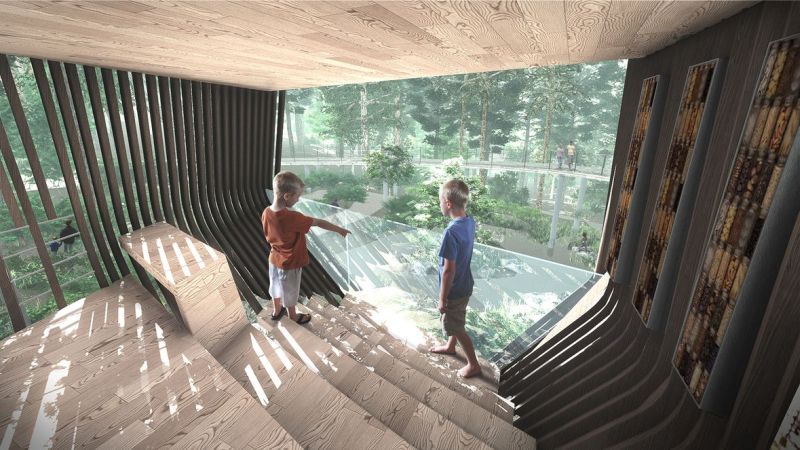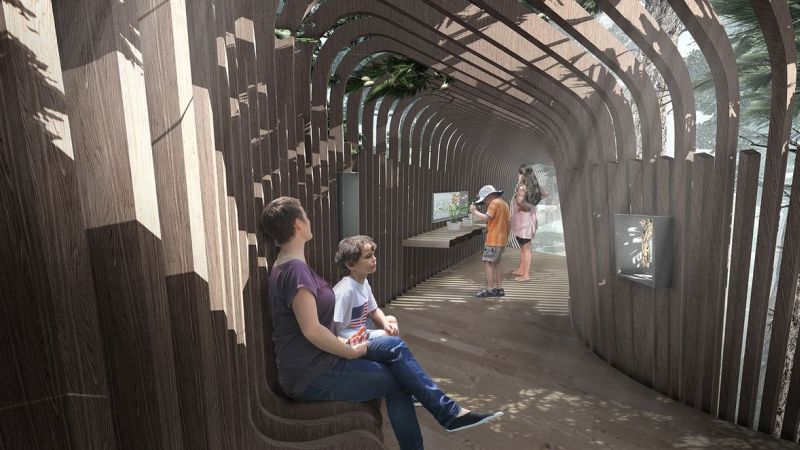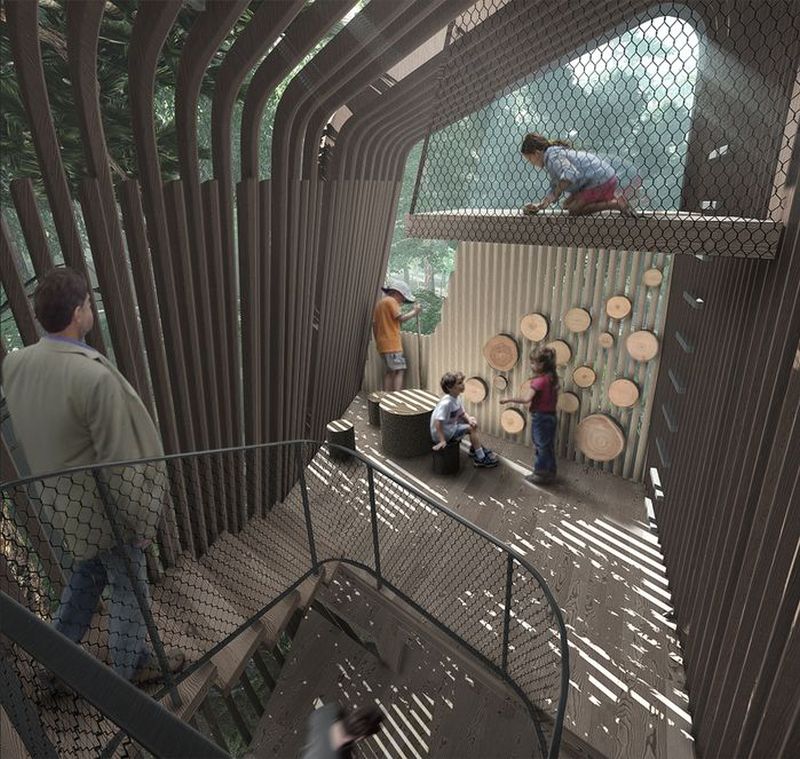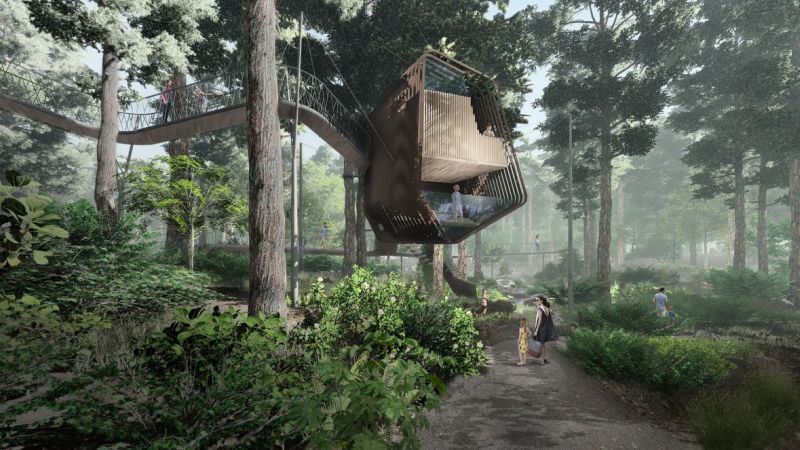 Via: ArkansasOnline