Easy to move tiny campervans have become the trending way for outdoor camping. This is because motorhomes are easy to transport along with all necessary equipments. To make your camping experience more enjoyable and easy going, UK-based startup Mogo Freedom Ltd. has created the latest Mogo caravan that is small, easy to transport and also carries your sports equipments easily.
It is a lightweight motorhome that weighs 350 kg and can be easily towed by your car or bike to any camping spot. It houses a comfortable sleeper for two persons and it can be retracted into the roof to make space for your sports equipments, bicycles, angles, kiter, etc. When not in use, it can easily squeeze into your car garage without occupying much space.
Apart from plenty of space, the camper also comes with Grub Hub mobile kitchen that is easily transportable all thanks to its trolley wheels and Hubi Crystalline solar panel with lithium battery to power your tiny motohome with sunrays. It is an ultimate camping home for all adventure loves to enjoy their stay at any location without any discomfort. You can purchase it online for £7230 (approx. US $10,889). Have a look at the images given below to find out more about the Mogo caravan.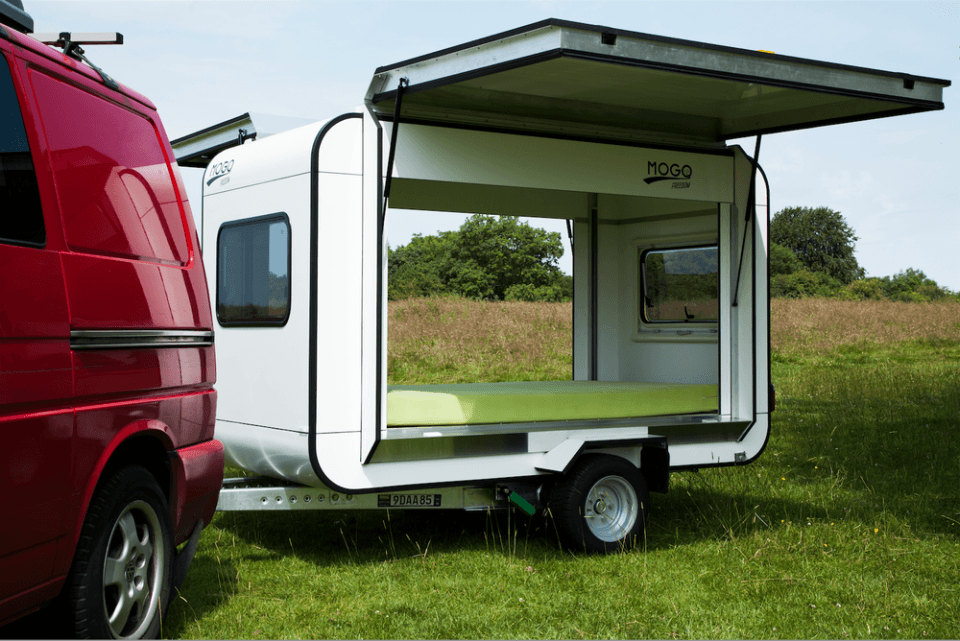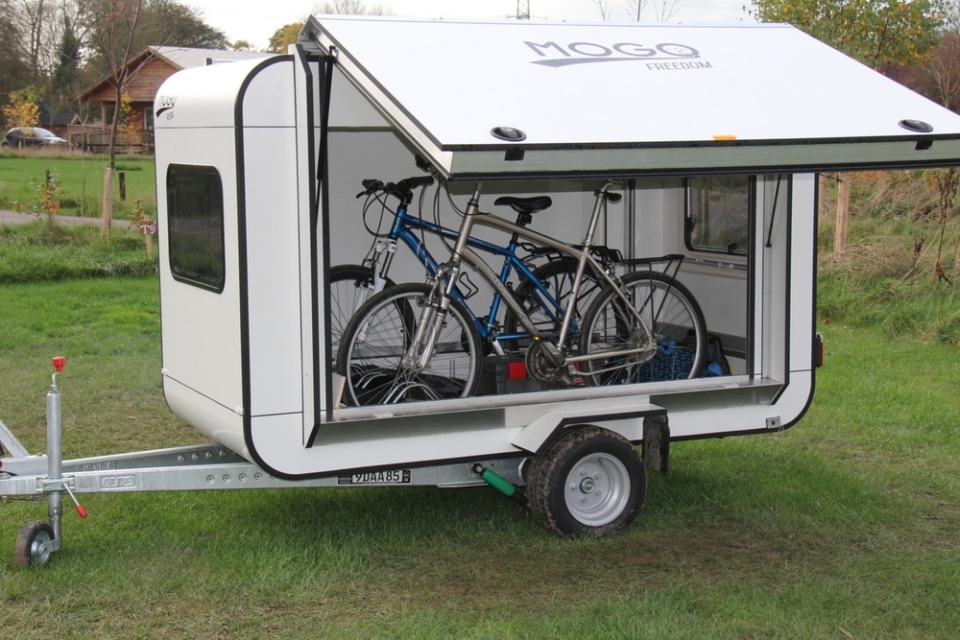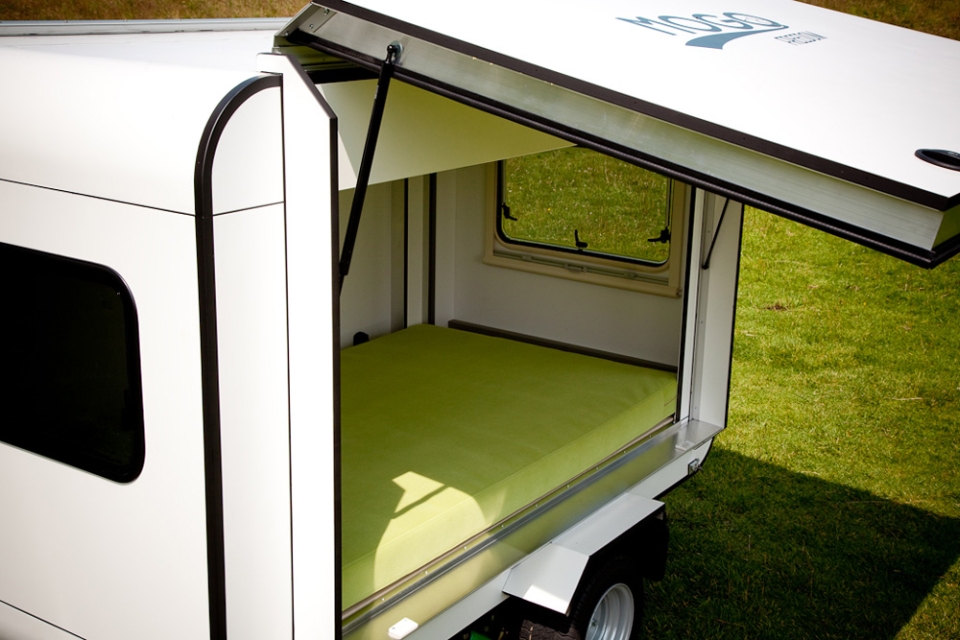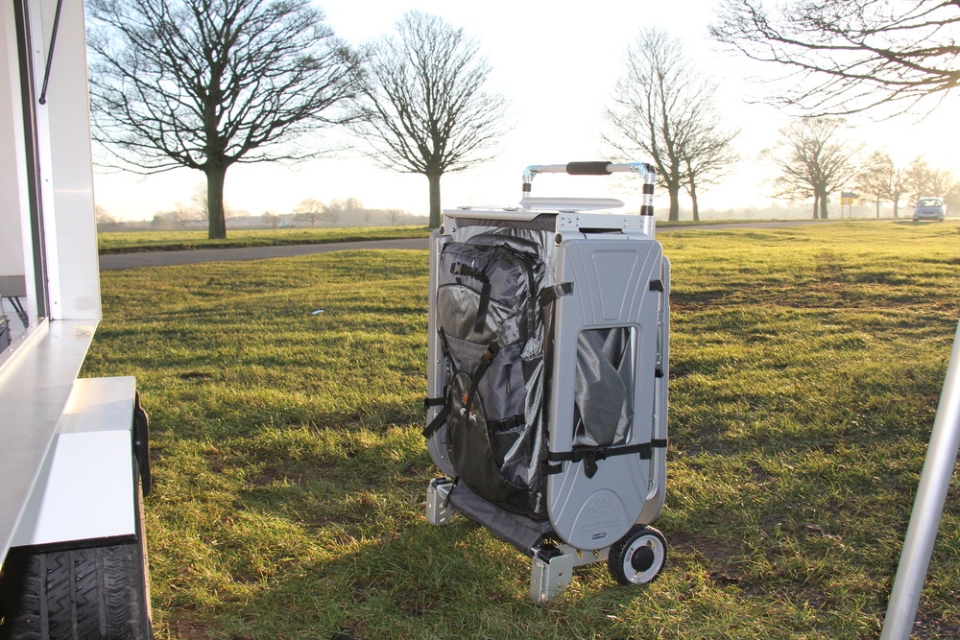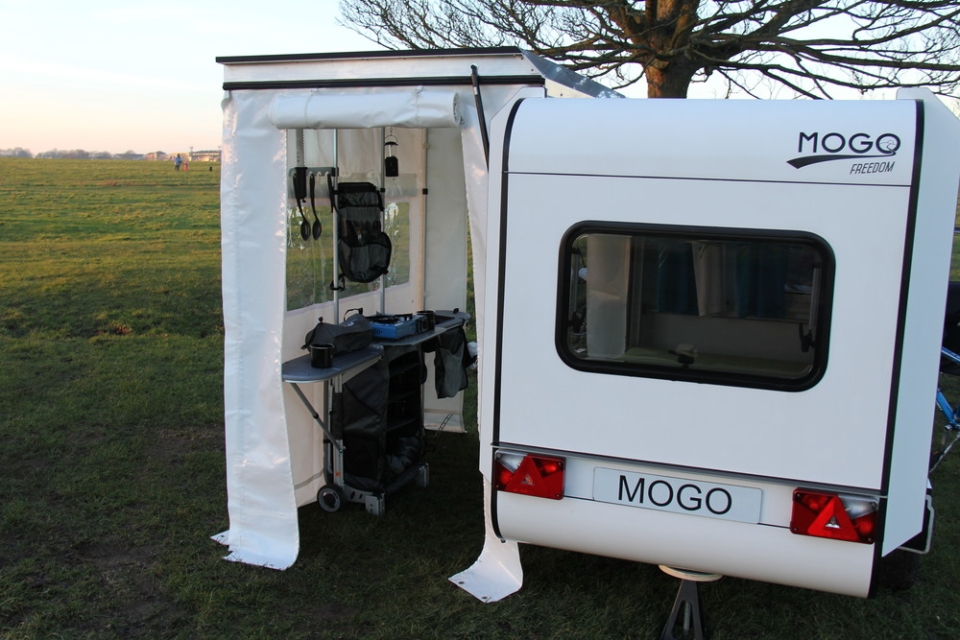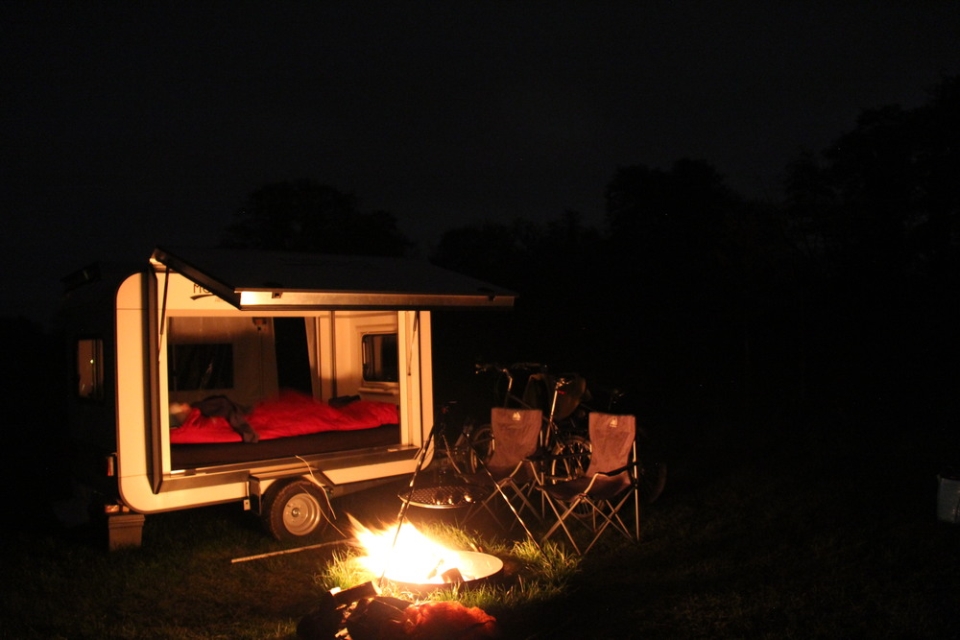 Source: MogoFreedom