It is a fact that over time human gets bored of old furniture and its placement at homes; so either people rearrange them in new ways or send them to the landfills. A Pennsylvanian furniture startup Mojuhler has designed flat pack modular furniture that allows you to build multiple furniture units using the same parts and lessen the extensive burden on earth. Whether you want to extend existing furniture pieces, customize them or build a whole new unit; this extensible furniture system lets you do all with its three base components.
Made from premium materials, interchangeable parts of this modular furniture can be assembled or dissembled over and over again. Its modularity works by combining three basic components namely structural segments, angle brackets, and sex bolts into numberless furniture designs.
Structural segments
Made from Baltic birch plywood and covered with high-pressure laminate, these structural segments are available in ten different sizes starting from 10 x 10 cm to 10 x 100 cm in eight vibrant colors. They are around 18mm thick, and their solid structure is meant to last longer. Every portion of the segment has been crafted with the specific 5-hole pattern so that they can be joined at different points to enable various configurations.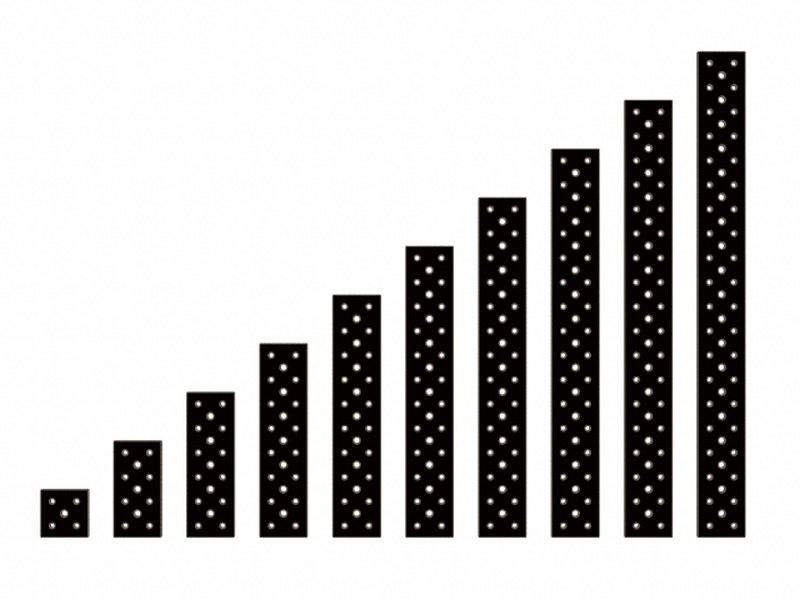 Angle brackets
These brackets are made from extruded aluminum and sandblasted for a smooth finish. There are countersunk holes enabling sex bolts to fit on the surface of brackets easily. Their asymmetrical design not only allows same flush and overlapping configurations, but also enables supplementary joining possibilities.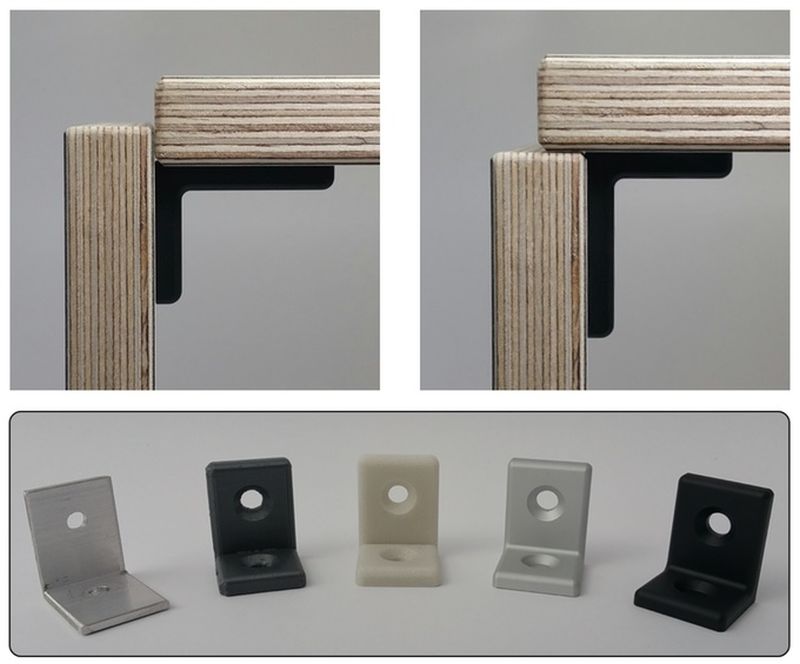 Sex bolts
Sex bolts or Chicago screws properly sit on the surface to eliminate any protruding element in the furniture. Unlike traditional flat-pack screws, these bolts do not damage the material by directly securing into it. This is probably the main reason for improper assembly of other flat pack furniture. These sex bolts are available in three sizes and two colors. The small and medium sex bolts connect different combinations of structural elements, while larger bolts provide additional strength to a single point and rotational joints.

Mojuhler has initially released three starter kits that come with all basic components one needs, while reconfiguring them into main and other furniture designs. Individual components can also be purchased if one needs them to make or extend any furniture at homes.
Adirondack chair kit
It is company's first design in which firstly they use the same size of structural segments but later made some changes to add more variety in the components. It is an Adirondack chair that can be reconfigured into a side table, bench or storage units.
Price: $359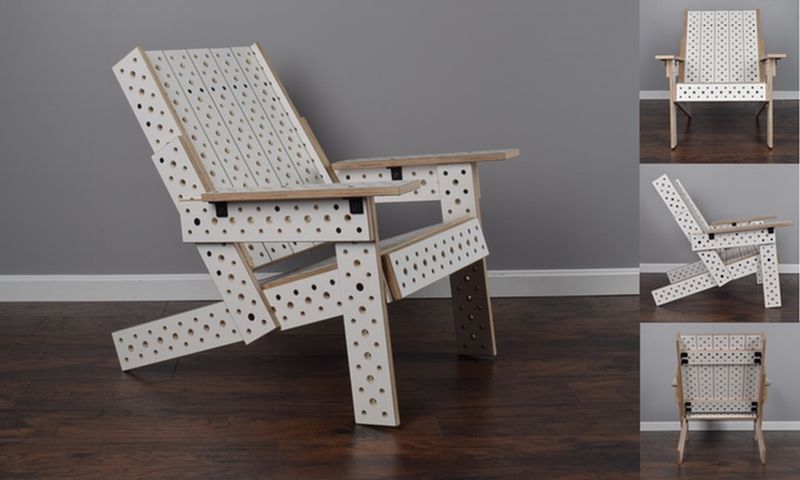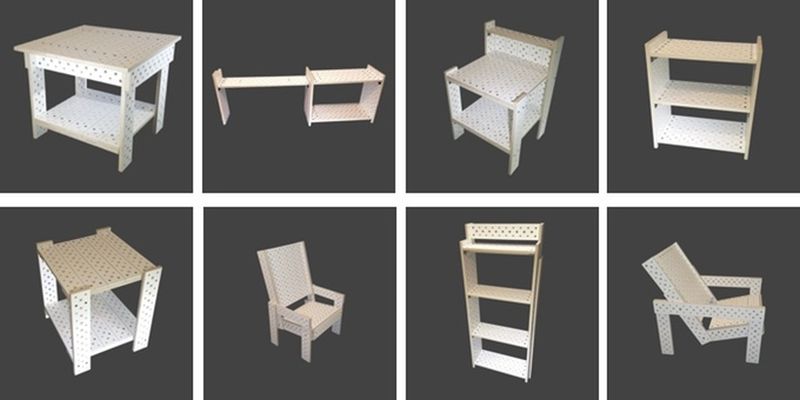 Bar stool kit
Everyone needs bar stools at homes to reach high shelving areas or attach something to ceiling or corners. With Mojuhler you can simply create a bookshelf and later convert it into a bar stool for immediate usage. You can easily transform it into bench, table or other bar stool designs.
Price: $179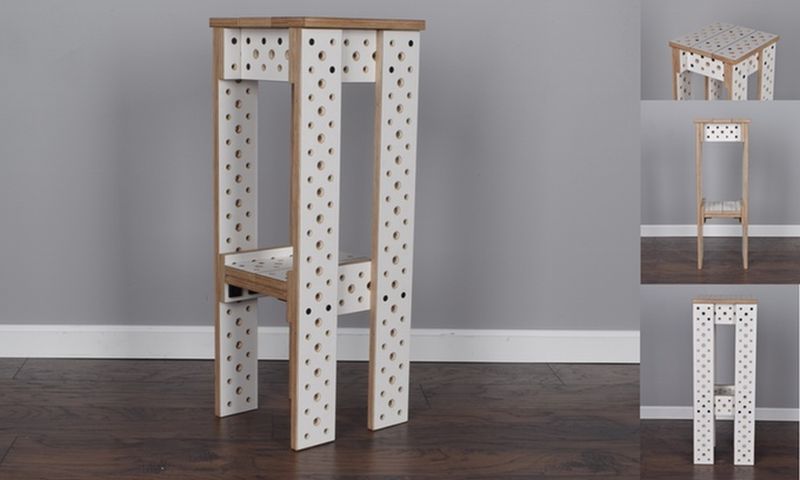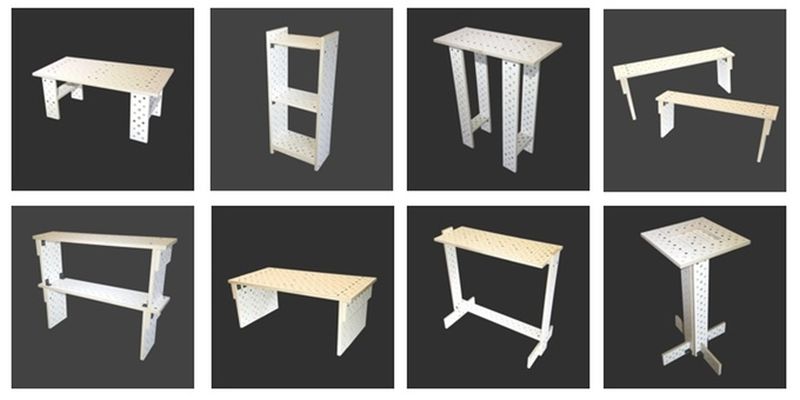 Mini bench kit
This kit serves as comfortable seating at homes. Moreover, you can convert it into a wine rack, side table, pedestal or mini book shelf using the components of this kit.
Price: $99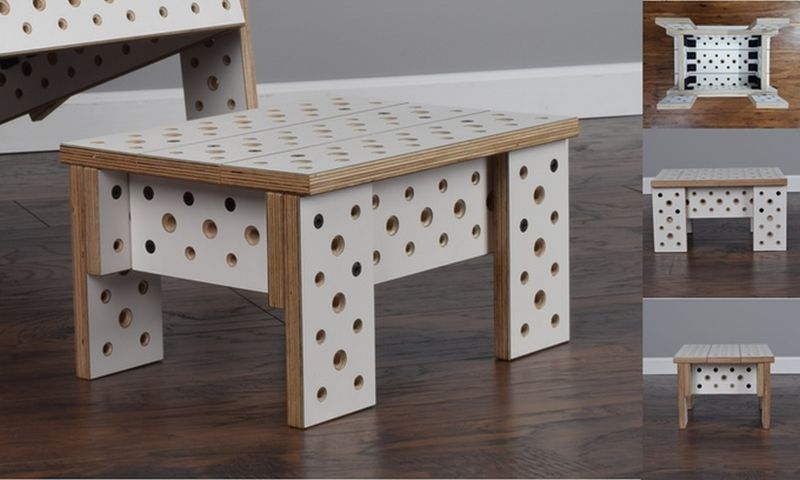 Mojuhler is flexible flat pack furniture that can be converted according to personal needs in the near future. There are unlimited possibilities of transformation, so it is up to you what you want from it. Usage of sex bolts for joining in structural segments makes it durable modular furniture. The company is also designing advanced components like lighting and silicone cushions for personalizing them in an own way. Currently, it is crowd-funded on Kickstarter with the goal of $28,000.