In this digital era, you may have already seen plenty of robotic structures that can vacuum floors, clean windows, mow lawns, etc. for you. But what if they could also prepare a delicious meal for you? Well, this futuristic dream has been made possible by UK-based robotics company Moley Robotics that has created prototype robotic chef for preparing meals precisely like a human chef.
At Hanover Messe, the premier industrial robotics show in Germany, the company has revealed an autonomous kitchen integrated with robotic arms (created by Shadow Robot Company) that can prepare your favorite food from scratch. Engineers took almost 18-years to make this automated chef that is controlled by 24 motors, 26 micro-controllers and 129 sensors.
This hi-tech gadget also includes dedicated fridge, sink, cooktop and dishwasher, so you won't even have to clean the cooking surface. With the use of 3D imaging to capture the movements of a human chef, this robot is trained to cook perfect recipe for you. As of now, it can only cook nice crab bisque in an hour, following given instructions and ingredients.
However further enhancements are to be done in this prototype, hence to purchase this smart robot chef for your home you need to wait for two more years. This is because it will be launched in 2017 for nearly £10,000 (approx. US $15,000). Would you shell out the asking amount for this automated chef?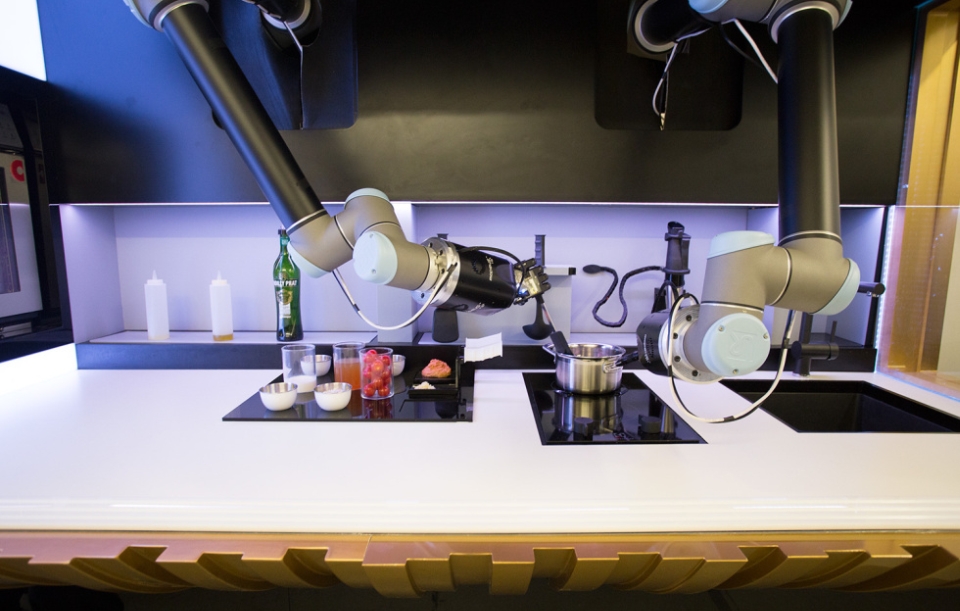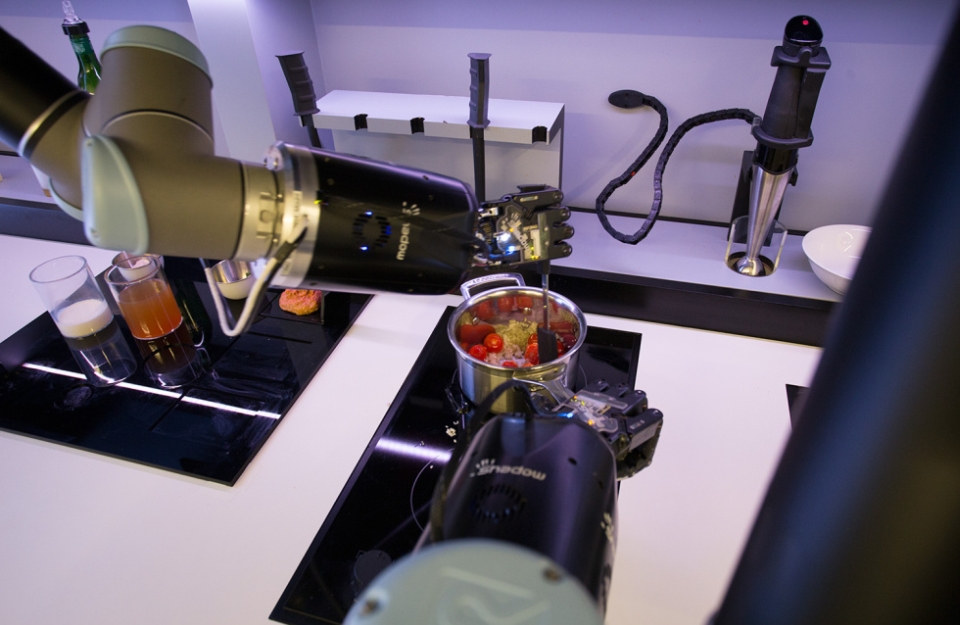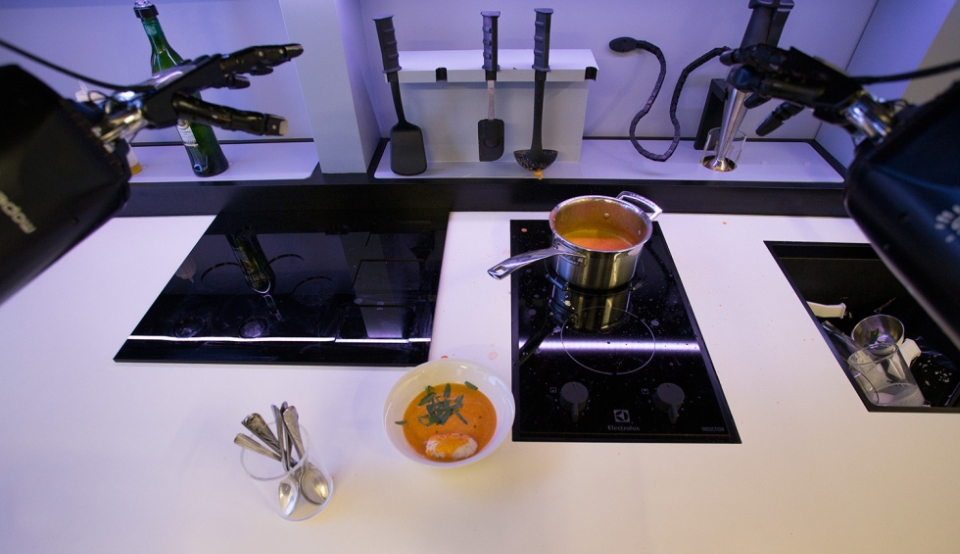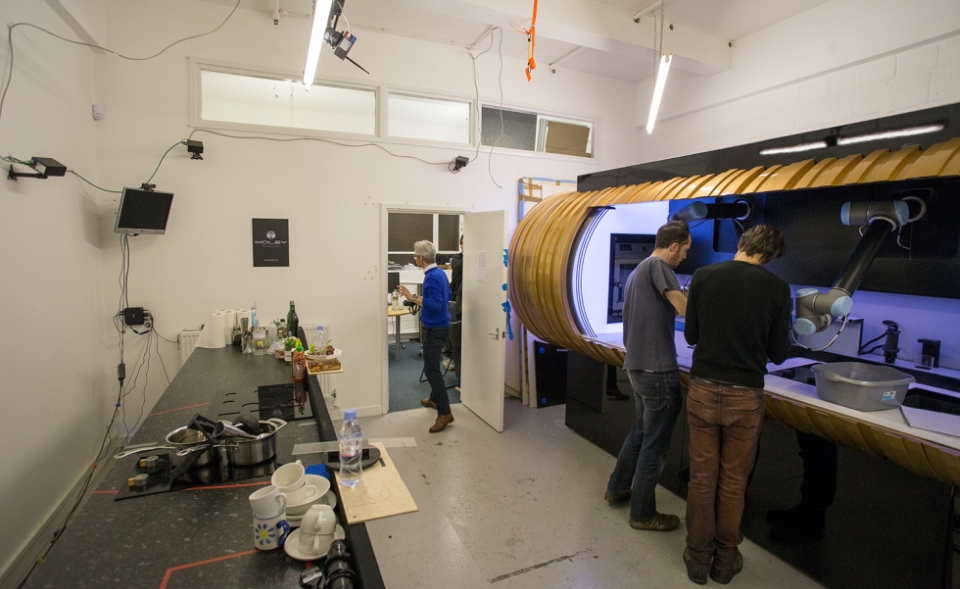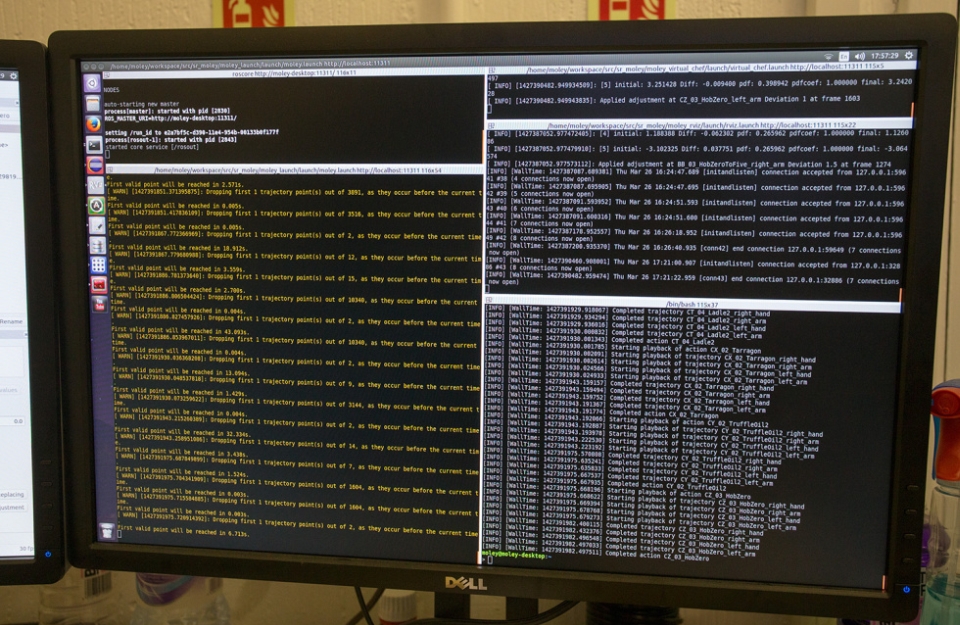 Credit: Arstechnica