British technology company Moley Robotics has finally launched its robotic kitchen for domestic use after years of development. It is a luxury kitchen that comes integrated with a dexterous robot to prepare freshly-cooked meals at the touch of a button.
Moley Robotic Kitchen features two robot arms and five-finger hands that operate in conjunction with the integrated cupboards, pots, storage containers, and appliances to cook fresh food. The owner will need to fill the storage containers with ingredients and the rest will be done by the robotic hands.
The robotic hands can grab utensils and pots as well as carry them around the kitchen. They can even retrieve ingredients from the smart fridge, adjust hob temperature, use the sink to fill pans and pour, mix and plate up just like a human cook.
The Moley Robotic Kitchen employs an array of sensors and optical cameras to locate ingredients and specially designed cookware and utensils within the kitchen. There are subtle markers on handles and pan lids that help the robot firmly hold the pots, pans, and utensils. The robot's optical system can even spot dropped food and clean it.
The robotic movement of the Moley Robotic Kitchen mimics the cooking style of famous chef Tim Anderson. His cooking techniques have been 3D recorded and then converted into elegant digital movement using bespoke algorithms.
Also Read: Samsung Unveils New AI-Powered Robots for Domestic Use at CES 2021
The robotic hands with capability to reproduce the movements of human hands are core of the Moley Kitchen. They are developed in collaboration with Universal Robots and world-leading German robotic company SCHUNK.
The robotic kitchen gets instructions through an onboard touchpanel. There are plenty of built-in recipes programmed in the kitchen that can be chosen according to needs. Moley Robotic kitchen is a great innovation but we still have to see how reliably it works.
Moley Robotics, founded in 2014 by London-based computer scientist, robotics and healthcare innovator Mark Oleynik, will be delivering the world's first robotic kitchen to owners this year.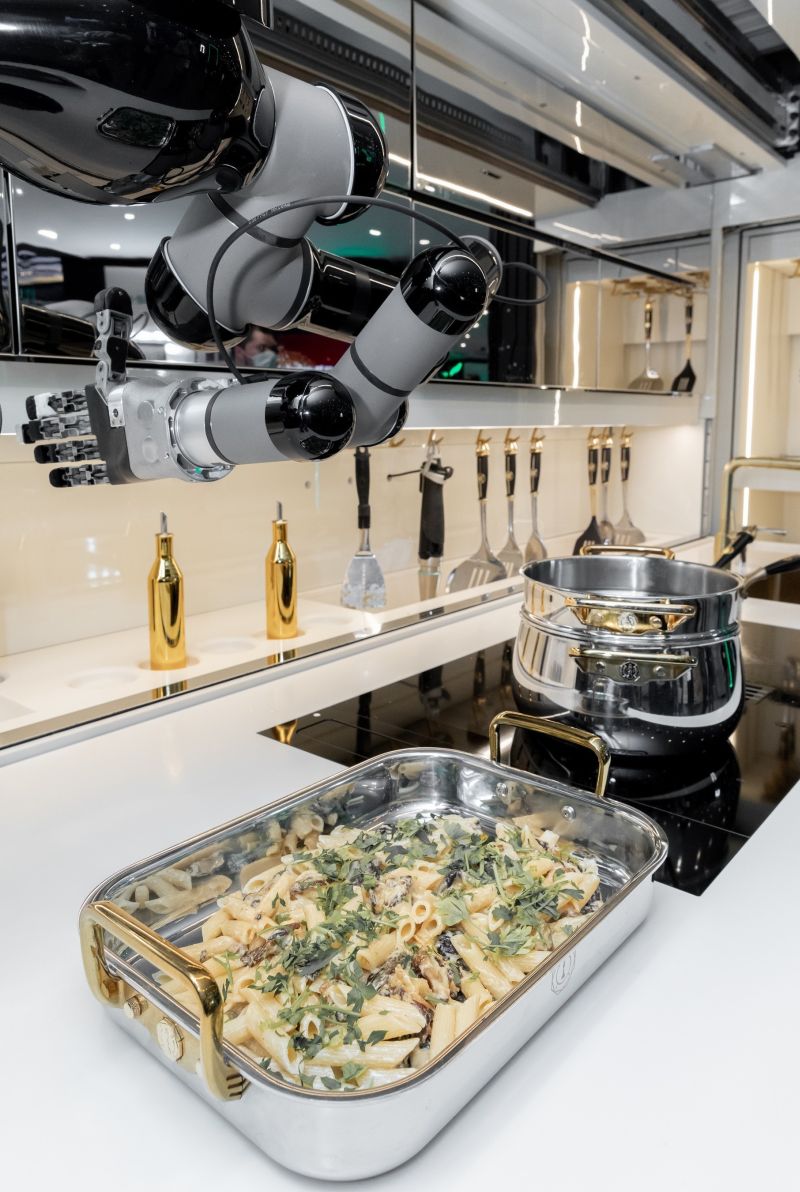 Via: PRNewswire